CHELSEA FOOTBALL CLUB SUPPORTERS' CONSULTATIVE FORUM
2019-20, 1st MEETING MINUTES
Meeting held in the 1905 Club, Chelsea FC at 6.15pm on Wednesday 11th September 2019.
Attendees Club title/ group represented
Atkins, Steve Club Director of Communications
Buck, Bruce Club Chairman
Cardwell, Judith Away season ticket ("ST") holder
Chaoui, Sami CFCUK
Churchill, Alex Chelsea Football Fancast
Daine, Nav General Manager of Levy UK
Debono, Matthew 16-21's
Devall, Nick Member
Gordon-Brown, Patrick Away European Scheme
Johnstone, David Chelsea Supporters Trust
Karnik, Paul UK branch
Last, Nick UK branch
Laurence, Guy Club Chief Executive Officer
Lewis, John Accessible
Lister, Simon Chelsea Supporters Group
Puttock, Mark Chelsea Supporters Club
Regan, Andy Forum Chairman
Smith, Graham Club Head of Ticketing and Supporters' Liaison
Thileepan, Tila Home ST holder
Twelvetree, Gary Club Director of Marketing
Webb, Allan Over 65s
Apologies for absence
Aljassim, Abdullah Overseas branch
Barrett, Neil UK branch
Gordon, William Chelsea Pride/ LGBT
Phelps, Mary Hospitality
Stewart, Shaun Family
Van Watermeulen, Tom Overseas branch
(Action points are underlined.)
The Forum Chairman welcomed representatives to the meeting. Representatives introduced themselves. The Forum Chairman stressed that issues brought to these meetings should be of importance to all fans. Meetings are recorded and minutes, constituting the official record, would be published in due course. Representatives should respect any comments that the Club request remain confidential. Ticketing issues will be discussed mostly at the second meeting.
MINUTES OF THE LAST MEETING/ MATTERS ARISING
There were no changes to the minutes. Matters arising were as follows:
Cobham ballot link
This was publicised and the current ballot is advertised on the website and social media.
Hospitalised supporter
The Club has sent a replacement letter to the supporter at St Mary's.
Forum minutes
The Club has addressed the turnaround time.
Adult child/ ratios in the Family Stand
The Club stated that not only is a warning publicised in the ground regulations, but also the purchase process prevents an incorrect ratio of tickets being sold. Security carry out checks at turnstiles.
Supporters' banners
The Club publicises clear rules as to what is allowed in the stadium.
Barcelona report
The Club has released the report into problems there from two seasons ago.
AGENDA ITEMS SUBMITTED
Baku/ Super Cup
It was raised that supporters were of the view that Thomas Cook charged a lot for Baku and there was a lack of organisation in the travel process with a plane waiting for fuel for two hours in Luton. A supporter suggested an alternative to Thomas Cook should be considered for the future. Another mentioned that the venue was inappropriate regarding logistics and price with some fans who had attended all away European matches last season choosing not to go. Commercial flights were booked up by the time our semi-final finished, not least as Arsenal qualified for the final earlier in the evening. It was more expensive than Moscow in 2008. One supporter said he spent £1,200 including flights via a roundabout route.
There was a feeling amongst fans that the Club didn't assist sufficiently. Eintracht Frankfurt had six planes on standby. It was added that ST renewal dates were in the same month resulting in large expenditure for fans in a short period. It was noted that the renewal date was delayed when we played in Munich in 2012 and supporters were being asked to pay for the Player of the Year event during May as well. Some supporters arrived just in time for kick off with little refreshment on the flights.
Another supporter asked if those who travelled to Baku could be given priority for away European match tickets as a thank you from the Club.
The Club commented that two planes having been chartered proved to be the correct number as we didn't have demand to fill any more. As regards the venue for the Europa final, the President of UEFA told the Club that UEFA has an obligation to spread its matches throughout Europe and that there wouldn't have been travel problems if finalists had been from other countries.
The Club advised that there will be increased difficulty in organising away European travel in future. The Club doesn't profit from the trips and Thomas Cook are considering stopping their involvement as they make little money from them [Thomas Cook has since declared bankruptcy]. The timing was bad as we were starting the summer holiday period and no arrangements could be confirmed unless we reached the final. The Club perhaps could have subsidised the trip for fans. Most renewals were in by the time tickets went on sale for the final.
The Club said it puts a lot of work into arranging travel for matches, including domestically. Thomas Cook weren't responsible for the fuel problems. We were in discussions with Arsenal and acquired the planes we needed given demand. UEFA had a source to provide more flights nearer the match but they would have proven far more expensive anyway. Grounding planes due to the Boeing 737 Max problem led to the price of available planes increasing generally. We wrote to fans a fortnight after the match apologising for the bad experience and received criticism for that letter too. The Club then decided to send a gift to those who travelled and that should be sent soon. [It has since been sent.]
A representative commented that the Club letter could have offered a gift at that point.
Streaming pre-season matches
It was raised by a supporter that they were asked to pay a number of times and streaming problems occurred too. The Club responded there was a problem on the App but not on the web for the first game. Free streaming was opened up for that match on the web as a consequence.
The issue regarding refunds were twofold. Those who purchased on android received a refund from the Club. Those purchasing on Apple had payments pending as their payment status, so didn't receive a refund. Therefore, supporters were asked to check their payments had gone through. The Club said supporters affected received a gift card. All those who paid did receive refunds.
Content that used to be charged for on the App and website is now free. However, there is a cost to showing some events such as live matches which is why they are charged for. Another supporter said the cost was reasonable. The Club added that reports of any problems with streaming are investigated immediately and there were few issues apart from the first and last games. The last game couldn't be shown live so it was provided free as a non-live match, with a proportion of the fee refunded for those who had bought the package.
Family stand seat positioning
A representative asked if younger children with a supporters' club ticket could be allocated seats away from away fans. The Club said that could be arranged if the supporters' clubs office is provided with the request on purchase.
Junior seating/ pricing
It was raised by a representative that swearing/ inappropriate language amongst teenagers is at such a bad level that a lower child age limit in the Family Stand should be considered. Another stated that students who are older than the age limit should have a reduced rate. Stadium rules regarding language should be stressed to those attending. Chelsea sell some student tickets for £25 albeit with a restrictive view. Another supporter added that paying £50-60 for a ticket is out of reach for young adults to afford.
An option would be having a mid-priced ticket for students around the ground. The amount of TV revenue is substantial and atmosphere will suffer if younger fans aren't encouraged. The Club responded it will consider this with ticketing policy changes at the next meeting.
Another representative said junior pricing is clearly of importance for the Forum as it was discussed last season as well. The Club responded that it has raised the junior age limit in recent seasons above that of other clubs.
Ticket sales notification
A representative requested that a ticket sales reminder be sent 24 hours prior to sales rather than on the day. The Club commented that it is looking to implement this with the marketing department.
Touting
The Club was congratulated on the success of the anti-touting policy and commented that it's fully prepared for "visiting" touts accompanying big club opposition. One tout is in jail, 11 have been prosecuted, the Club is pursuing £170,000 in costs, cease and desist notices have been issued and other clubs are interested in how this is working. The Club can only take civil action against a tout.
The Club was asked if agencies are given tickets which they sell at a big profit. It responded there are no arrangements with any agencies to sell general admission tickets. For the Frankfurt game, away fans spread around the ground were due largely to UEFA sponsor ticket allocations, which are in the West and East Stand middle and upper tiers.
The Club confirmed that the rules for ticket transfers are not to sell above face value and not to sell in public. Therefore, those who are passing on a ticket to a fellow fan in the correct circumstances are not breaching the Club's rules. The ticket purchaser is responsible for bad behaviour in the ground committed by someone who has bought their ticket.
The Club added it's proud of its anti-touting measures; other representatives added their thanks to the Club.
Transaction fee
The Club was asked why this is charged and responded that removing the fee in its entirety had proved too much of a cost to the Club. The fee is at the lower end of the scale compared to other clubs; for instance, other London clubs charge per ticket rather than per transaction. The Club was thanked for only having two price rises during the Abramovich era though.
Anti-racism and anti-abuse measures
Further to racial abuse of players on social media recently, the Club was asked if it had discovered a link to any of our supporters. The Club said such instances are reported to social media platforms and there is an ongoing dialogue with social media hosts, the police and other stakeholders. Players of other clubs are targeted too by abusers. The Club hasn't as yet discovered anyone in our jurisdiction being responsible for the most recent posts and would take strong action against anyone with a link to the Club.
Another representative commented on general aggressive and abusive behaviour towards fans and players of other teams in the ground. The anti-Spurs songs, for instance, aren't needed. Could the Club show a message from the manager and players asking fans to desist from aggressive chants? Another mentioned that other clubs aren't immune from singing such chants towards us.
The Club agreed that a less aggressive atmosphere would be welcomed. Frank's comments against racism perhaps had a better impact than a video pre-match would have. Stewards have received training on this. There is a lot of anger in society generally at the moment.
A representative raised the issue of why Colin Wing was punished whereas John Terry was given a reprieve by the Club. The Crown Prosecution Service didn't prosecute either of them. The Club responded that the comment is inappropriate as supporters are not privy to any Club action with John Terry at the time, and in any case the FA took action and that decision was public. The Club looked at the Colin Wing issue on its own merits and made the appropriate decision. He hasn't appealed against the Club's decision. The Club is entirely free to set its own conditions for behaviour amongst fans in the ground.
A representative commented that the PR benefit of having an anti-abuse campaign could be significant.
Promoting women's matches
The Club was congratulated on this. Could a double-header be considered with a men's match? Also, it was suggested there could be loyalty points awarded for attendance. The Club responded there is little overlap between the audiences for men's and women's matches; the intention is to return to sizable crowds for the women's game, as used to happen before it was banned a century ago. The emphasis is on Kingsmeadow crowds continuing to increase, with an average home attendance of 2,334 last season compared to the league average of 945. Arsenal was the next biggest average at around 1,500. We want to fill the stadium there every game. Our match and the Manchester derby last weekend were earmarked for large stadia. Manchester City sold about 31,000 tickets of whom 27,000 turned up whereas we distributed the entire stadium's tickets for free and welcomed a 25,000 crowd. There was a 60,000 total attendance for the first weekend compared to last year's of about 5,000. Spurs are opening White Hart Lane for the derby with Arsenal.
The Club will consider loyalty points.
Club appreciation for supporters
It was raised that there appears to be a disconnect between fans and the Club so "money can't buy offers" such as watching training, or players attending more charity events, should be considered. Another representative commented that proposals were made for that last season: meet & greets, training in the holidays, Remembrance Day at Cobham and children welcoming the team from the coach at Stamford Bridge were all adopted. The Club responded that everyone would need a chance to have access. 250 attended the last signing, with another taking place in November. The intention is to host at least two per season.
Another supporter also bemoaned the lack of interaction, with players not appearing at supporter events. The Club commented it wants to ensure the maximum number can safely meet the players; at open training recently, some fans rushed towards players for autographs. Fans are prepared to jump over others, seemingly, to catch player's shirts thrown into the crowd.
In response to a suggestion to bring back "Stars on a Stool", the Club said it has large scale organised events for more fans to meet stars. There were 7,000 entrants for one of the last events.
Merchandising
The Club commented there will be a separate meeting with Nike in the coming months, just as last season. Some supporters' groups discussed products with the Club in the Megastore recently.
Shirt request banners
A supporter said it was irksome to see so many requests, which may be from fans who eBay the shirts straight away. The Club responded that it checks for players' shirts on websites and sometimes buys them for the museum. Players tend to be attuned to obvious "sell on" requests. The Club is inundated with requests for such items. The Club is also very aware of fake shirts and attempts to track where possible.
Board/ supporter relations
A representative commented that supporters can feel alienated from the board. More important than winning trophies is the importance of togetherness throughout the Club. £25 tickets for the player of the year dinner were to be applauded but players seem unprepared to meet the fans so fans don't feel wanted sometimes. Another supporter reminded the Forum there had previously been a suggestion for gifts to ST holders at the point of renewal; also, loyalty points used to be provided in the Megastore. The Club said it has discussed loyalty points with Nike who have rejected the idea.
The Club will consider entry into a draw for store spending, such as attending training or sitting at the player of the year dinner, rather than a monetary reward. The game has changed dramatically as regards the lifestyles of players now so meeting fans regularly is unlikely. "Star on a Stool" can be reconsidered too.
The Club added that it meets with supporters regularly and considers supporter interests as a priority. However inevitably it is running a business and there are a number of interests that the board has to balance whereas supporters want money spent on the best players, a winning team primarily and reduced ticket prices.
A representative commented that supporters for our overseas tours seem to obtain better access to players. The Club said that in Boston there was a players' arrival area in front of the hotel, and a Q & A for supporters. There was an open training session too. Another representative commented that players seldom go to those cities so supporters should have some access. The Club said it is open to specific proposals.
Safe standing/ stadium update
In response to a question as to whether the Club will reconsider its stance regarding safe standing, it stated we have no plans to adapt this stadium but will consider the matter anew if the new stadium project restarts.
The Club confirmed there are no developments regarding the new stadium so the project remains on hold.
Chelsea TV/ 5th Stand
A representative commented that older material from Chelsea TV is not on the website. Conflicting responses were received from Sky and the Club. One response stated the material would disappear within months of Chelsea TV stopping. The search function on the website doesn't assist with locating old matches and there is little accessible pre-1999 footage. Material on the system is broken into calendar years rather than seasons. The Club will review this.
The Club added that when the service moved from Sky to the website, the aim was to provide such material on demand for free. Previous matches may be packaged together, for instance to coincide with a major match coming up. The website library will remain free and accessible though. It may be that older matches have not yet been transferred but it will happen in due course. It isn't possible to personalise your own package on there, not least as there are 3 million users. However, the service will pick up preferences just as other online services do.
The Club wants to promote material showing the history of the Club. A representative commented that a BBC history of the Club around 20 years ago was superb. Another commented that the stations aren't very interested in historical footage now.
Organic drinks
The Club confirmed, in response to a query, a home-made organic option is on the App. Other organic options will appear on the App. Sample drinks will be provided at the next meeting.
ANY OTHER BUSINESS
Fixture changes
A representative commented that short term changes can prove really difficult for supporters. The Club responded that TV confirms fixtures seven weeks in advance and the only short notice change last season was Brighton at home which was due to fixture congestion with cup matches.
Suspensions
In response to a question, the Club confirmed that a supporter who has been suspended will be informed that they have been and why it has happened.
Champions League allocations
The Club confirmed to a representative that there are no announcements yet about Lille away allocations and arrangements. Reconnaissance trips have taken place for all three away games. Announcements are made to those who are going regarding accommodation. The Club added, in response to a question, that no announcement has been made regarding allocations for the Ajax matches and discussions are continuing. We will push back if we are given a reduced allocation for the away match.
Nike
A representative thanked the Club for trying to improve Nike's service.
Champions League away ticket transfers
The Club confirmed that, should a supporter not be able to attend, tickets are officially non-transferable. However, if there is sufficient advance notice from a supporter who can't attend, the Club may be able to transfer it to a supporter who meets the applicable criteria.
Half time interviews
A representative commented that West Stand and Shed Upper acoustics for interviews are very poor. Another added the Shed Lower is poor in that regard. The Club will investigate and asked the Forum to let it know which other areas have poor acoustics.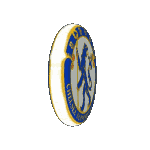 The meeting finished at 8.05pm.
Related Images: