Fans Forum Meeting – Merchandise / NIKE
CHELSEA FOOTBALL CLUB SUPPORTERS' CONSULTATIVE FORUM – 2019-20, MERCHANDISING MEETING MINUTES
Meeting held in the Vialli Suite, Chelsea FC at 6.15pm on Monday 2nd December 2019.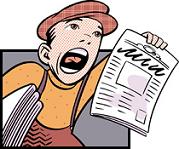 Attendees Club title/ group represented:

Aljassim, Abdullah Overseas branch
Auger, Cliff Chelsea Supporters Trust
Branch, Robbie Nike
Buck, Bruce Club Chairman
Cardwell, Judith Away season ticket ("ST") holder
Churchill, Alex Chelsea Football Fancast
Debono, Matthew 16-21's
Devall, Nick Member
Gordon, William Chelsea Pride/ LGBT
Gordon-Brown, Patrick Away European Scheme
Hayes, Katie Nike
James, Katie Nike
Jones, Sarah Club Head of Merchandising
Last, Nick UK branch
Lister, Simon Chelsea Supporters Group
Migani, Giacomo Nike
Milham, Richard Club Head of Global Merchandise
Phelps, Mary Hospitality
Regan, Andy Forum Chairman
Smith, Graham Club Head of Ticketing and Supporters' Liaison
Stewart, Shaun Family
Thileepan, Tila Home ST holder
Tompkins, Sam Nike
Webb, Allan Over 65s
Wittich, Margaret Chelsea Supporters Club
Apologies for absence
Barrett, Neil UK branch
Chaoui, Sami CFCUK
Karnik, Paul UK branch
Lewis, John Accessible
Puttock, Mark Chelsea Supporters Club
Stroudley, Nick Chelsea Supporters Trust
Specific action points are BOLD and Italic
RANGE OF PRODUCTS
Products for children
Representatives commented on the improvement generally in the megastore this year. However, there is still a lack of products available aimed at children. Advent calendars and programme ring binders would be appreciated. There used to be smaller and cheaper items in the past and there was more of a spread around the shop of those items. Small mementos of a day at Stamford Bridge are welcome for children.
Nike thanked representatives for attending and commented that it has remerchandised the store for children further to comments last year. Feedback is very useful. There are new three tier fixtures being introduced which will help improve the match day experience. We have limited space in which to operate. Another representative commented that programme binders would be welcomed by all ages.
A representative later suggested a pick and mix style low price area.
Lack of products generally/ comparison with website
It was commented that prices are much lower on the website such as for duvets, books and DVDs. Some of these items aren't available in the shop at all or may be right at the back of the store upstairs.
A representative asked whether branded chocolate could be sold: Plymouth Argyle has its own branded Toblerone bars. The Club commented that the Premier League has a contract with Cadburys and there has been criticism of clubs branding standard chocolate bars and charging much more than the non-Club versions. Some options aren't available given the Cadburys sponsorship.
Nike said there are price targets for a range of products based on historical sales history and connected to what is available for production or purchase. A representative said it would be useful for fans to know there are, say, 50 items within a particular price range within the shop. At present the minimum spend for most items is quite high. Items such as fridge magnets would be great. Nike responded there are some cheaper items and it's working on improved flow for customers on a match day. Another representative said it's more of a pure Nike outlet than a Club outlet.
Some representatives agreed there was an improvement from a year ago but it's not as good a Chelsea outlet as before the Nike branding.
Nike asked about communication and how fans find out about offers and price deals. Representatives commented that it is mostly from emails and online information including Black Friday offers.
Another representative had a list of items fellow fans requested: Blue pyjamas, women's branded slippers, a bigger women's selection including larger sizes and not just pink items, ¾ length training shorts, toiletries, more casual clothes and retro clothes, stocking fillers, programme binders, bigger range of bags, hair accessories, shoelaces, women's team items, notepads, jewellery, older programmes, passport holders, luggage tags, mouse mats, better range of fitness gear, clocks and watches, cereal bowls, suits as worn by players, wider range of books.
Another raised the fact that training tops are for the men's team and not the women's team. Nike said women's training tops are not available at present but are gradually being introduced by the company to its range.
2019-20 kits
A representative said the new home kit polarised opinion, as often appears to be the case. The concept was fine generally but the presentation wasn't great. There are more iconic pictures of the ground from over the years that could have been used. It looks like children's scribble on the shirts and some fans hate having red anywhere on the shirt.
As regards the 2nd shirt, representing the 1960s era, Spurs play in the same design in a different colour so it's not exclusive. The black kit seems popular generally but a more conventional collar would improve it. In general, is there much customer research on shirts?
The Club responded that over the past 23 years whatever the Club produces splits opinion. Our most popular selling shirt was the one with gold stripes after the 2012 Champions League win, a design which was completely coincidental. In deciding on a kit, Nike firstly shows designs to the boards and some others at the Club. It also obtains feedback from fans and from kids in the youth teams. We will never please everyone. We had red shirts in the 60s and 70s and there was discussion of having red shirts again. It links to the red rose in the original Club crest. We have also had gold and yellow over the years. Nike produced a traditional shirt for their first year. This year's was intended to celebrate moving from Stamford Bridge. There was discussion about the weather vane but fans may not all know its significance. 1990s styles are back in fashion now. Sales are roughly on a par with last season's shirts but the market has declined over 20 years generally. We aim to promote our 2nd and 3rd kits. The third kit is based on the 1990s orange and graphite shirt with a 1960's collar.
A representative commented that red shirts with white shorts and green socks in the late 1960s was brought in by Dave Sexton in tribute to the Hungary team of the 1950s and wasn't popular then. The Club added that scarves in those colours can be seen worn by fans today. We add various colours to provide some variety. Without two shades of blue on the home shirt the pattern won't stand out. We are close to signing off the shirt for two years' time and there is a lot of research that goes into designs. All fans have their favourites but new fashions will inevitably come in. We check the launch date responses on social media very carefully but both Nike, the Club and fans contribute to the ideas. Nike added that there are innovative ideas regarding product designs. Very honest and wide-ranging discussions take place on these. A new initiative may be announced in the next few weeks that may be popular.
A representative said our kits have consistently been better than those of Manchester City. The Club said that orange and black training tops are incredibly popular and it's the younger market who increasingly buy this kit.
A representative suggested a 1970 cup win anniversary shirt.
2018-19 cup finals
The Club was asked about the lack of availability for last season's cup final shirts. Carabao final shirts couldn't be found in the store or online. The same was true of the Europa final. Admittedly there weren't many home matches between the semi-final and final. The online store said it didn't have any. The megastore said it had a limited range of sizes and, even then, only on the Thursday before the final. Supporters were disappointed.
The Club said stock is run down towards the end of a season. There was a selective range for the Europa final on offer and there was an attempt to buy stock in to badge them up. There were shirts and track jackets. Another representative commented there were Carabao final items available.
The Club said the online store is run separately so there is different stock in each. Fanatics runs our online store and we ask them to have cup final merchandise. We have ongoing communication with them, including discussion of trophy winners' items. Demand for merchandise for the 1998 Coca-Cola Cup Final was far greater than now for league cup finals. There was a challenge regarding turnaround timing for Baku. We want embroidered items rather than transfers as they are better quality products but the flip side of this is the time required to produce them. The Club has risked producing products to celebrate winning big matches ahead of time on occasion, as all clubs have probably done.
Retro shirts
It was requested by a representative that the big retro year shirts be reinstated, not necessarily all of the c30 retro shirts available previously. The Club commented that the 1955 shirt didn't have a badge at the time but there was a version marketed with a badge by Toffs later. The official Score Draw site has all genuine kits with Commodore and Amiga shirts now added to the range.
Nike is happy to address specific requests for retro year shirts.
It was also raised that there is a discrepancy between prices at the megastore and online; for instance, for the red and white Commodore shirt. The Club said they are sold by separate companies and it's illegal to price fix so they sell at their own prices. We are one of the clubs who haven't been accused of price fixing. Nike will look at the discrepancy between prices for similar retro shirts within the megastore.
The Club said there are other issues. For instance, Commodore and Amiga don't exist now so there may be complexities in us producing their shirts.
Goalkeeper kits
A representative said Kepa wore 5 kits last season but only one was available for purchase. This season, although there are more tops available, the rest of the kit isn't. Kit requests have to be made to players directly instead! Nike said it will feed that back but it can't access those extra items. Nike will generally invest in the best-selling items anyway. The representative said it may be better not to sell any of a particular kit if all of it is not available.
Women's team supporter items
A representative asked why there are no women's team supporter items such as scarves. Another added that such products would encourage girls to get involved in supporting the women's team and promote girls' sports generally. There used to be "Chelsea Ladies" scarves and T shirts a couple of years ago.
PRICE OF PRODUCTS
Trousers/ tops/ hats
It was raised that pricing appears much higher online for Nike products that include our badge; for instance, Nike trousers are £12 more expensive when sold by the Club; training shirts are £12 more when the Club crest is added; Club crest hats were almost double the price with the Nike logo added. It doesn't appear fair to our fans.
Nike responded that it pays Chelsea to provide products to the Club and it needs to justify the sponsorship. The Club added that, for headwear, Nike will sell smaller quantities with our badge than for their hats generally so there is a smaller economy of scale in production. There will be a premium for a Nike Club item.
Nike will consider price differences for similar items sold in both the megastore and elsewhere.
Discounts
A representative said it used to be the case that discounts were available and loyalty points could be acquired through purchases.
Nike said it is investigating the possibility of a loyalty scheme.
The Club is aware the issue has been discussed at the Fans' Forum. There are a lot of stakeholder groups at the Club such as members and ST holders so everyone's interests have to be considered. When we ended the loyalty scheme only a couple of hundred redeemed their points.
We will have a follow up meeting in May on this and other aspects.
Pricing
It was commented that it's hard to justify spending money on items that are not deemed good value. A discount would help. There has to be more of a give and take for everyone's benefit. Some items such as polo shirts appear very overpriced. Nike said it takes onboard that there are different spending levels for fans in the store.
QUALITY OF PRODUCTS
Zips
A representative said that zips in coats or for children's tracksuits don't appear good quality. Nike will investigate.
PROMOTION OF PRODUCTS/ STORE FACILITIES
Marketing
A representative said there are generally more kits for children available now. Given the importance of the family stand, Nike may like to consider sponsoring that area given its importance for the next generation of fans. Also, is it possible to have carts selling products there? The Club said there is no room for carts in the East Lower, not least as we lost seats to introduce a platform for wheelchairs there. It tried to introduce the facility in the West Upper and around the other stands but without success. We are very constrained by space.
It was suggested that a "Face in the Crowd" in the Family Stand could receive some merchandise or a goodie bag. The Club will suggest this to the marketing department.
As regards sponsorship, the Club said that family stands generally receive less of a focus at clubs than they did when first introduced. A representative said a gesture from Nike to tie in with the Club's fans would be a step forward.
Overseas marketing
A representative said that a kit was launched in South Africa and the USA two years ago; the App was launched for overseas fans a year ago. What plans does Nike have to promote its products overseas? Nike responded that it handles the store and not communications but will investigate.
Competition
In response to a question, the Club said it discusses with other clubs how they market their merchandise and it visits their stores. We are more limited in space than Spurs for instance, who we visited recently, whereas our shop is over 22 years old. Prices are generally comparable with Spurs' items.
Different stores
In response to a question, the Club said it's unlikely to prove successful for different products to be sold in our different stores at the stadium. Fans visiting the ground for the first time are most likely to want the megastore for a visit and not Stamford Gate.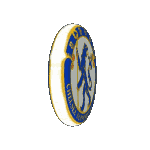 Memorabilia
The Club and Nike were asked if memorabilia could be sold near the cups in the megastore. Nike said it's considering a memorabilia event soon.
Changing cubicles
In response to a question, the Club and Nike will consider introducing changing areas. Nike said it intends to refit the store in the summer.
The meeting finished at 7.45pm.
---
'Chelsea Supporters Group' can be also be found on Twitter and Facebook
Related Images: