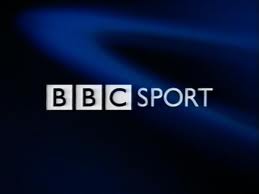 Why has the BBC standards in sport just continued to not just fall but drop of the scale. They are slow at picking up news, slow on the making of sports headlines and do they have some anti Chelsea bias?
Being an ex-pat I follow some aspect of Global news and subscribe the BBC Global Minds, which in the BBC's own words is an online community of BBC viewers listeners' and website visitors brought together to provide global feedback on BBC content.
Each month we are sent several emails on the BBC's content and how in our minds did with think of the BBC's service.
So here today we have the monthly "What do you think the top stories were of May 2012″… well we have the usual suspects Queen's 60th Jubilee, Italian Earthquakes, some Mexican politician being a bit risky in the past, the odd legal case here and there, all very big news stories now doubt, and even Man City's Premier League win, but surprise surprise not a peep on Chelsea winning the Champions League!
Now I wonder why that was?
I gather it made news on all the other world networks, and a fair few very minor networks, it even made news on local radio stations out in the sticks and a good 200 kilometres from Bangkok, it was even reported in local language newspapers… so why did the BBC miss it?
Now forgive me for being just a touch bias, the BBC still has it headquarters in London, not everything has migrated to the province of Manchester, Broadcasting House still operates in London, even if Television Centre is now another white Elephant (funny enough a white elephant in Thailand is close to divine intervention and considered most lucky) Chelsea's Champions League victory against all the odds possible, giving a story of close to biblical proportions in the sporting world as there has been.
However much credit to Manchester City for winning their first Premier League in half a life time, but on a Global Scale and not wanting to be controversial ….. have all the BBC sports reporters been sticking their fingers in their ears, and there heads in the sand and mumbling on to themselves as not to notice events at Munich?
BBC does create some wonderful and amazing programs and products, but sports coverage is not one of them, if Talk sport who are renowned windup merchants can create a better service, ESPN has more note worthy contributions, and Sky Sports kicks everything else in the shade.
The BBC has not just lost the plot but have no clue where to find it, and I doubt they would know what to do if they did find it… far from British they should be noted as the MBC Manchester Broadcasting Company…. as they fail (in 2012) to be representative of a Global audience
Posted by Voltaire
Related Images: