Fixtures Announced – Chelsea At Home To Hull City First Game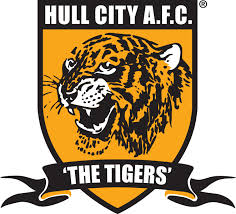 The Premiership fixtures for next season were announced this morning and Jose's first game back at Chelsea see's us with a home game against newly promoted Hull City. I fully expect this to be a media frenzy and the home support will once again be subject to TV and FA deals and find themselves returning to Stamford Bridge at some ridiculous hour of the day!
Our Boxing Day fixture is Swansea City at home and on New Years day we are at Southampton.
Our final games see's us travelling away to another newly promoted club, Cardiff ….. That should be fun!
Full list here: (subject to change by the media / FA):
Sat Aug 17 Hull City H
Sat Aug 24 Manchester United A
Sat Aug 31 Aston Villa H (this fixture is liable to change due to our participation in the UEFA Super Cup)
Sat Sep 14 Everton A
Sat Sep 21 Fulham H
Sat Sep 28 Tottenham Hotspur A
Sat Oct 5 Norwich City A
Sat Oct 19 Cardiff City H
Sat Oct 26 Manchester City H
Sat Nov 2 Newcastle United A
Sat Nov 9 West Bromwich Albion H
Sat Nov 23 West Ham United A
Sat Nov 30 Southampton H
Tue Dec 3 Sunderland A
Sat Dec 7 Stoke City A
Sat Dec 14 Crystal Palace H
Sat Dec 21 Arsenal A
Thu Dec 26 Swansea City H
Sat Dec 28 Liverpool H
Wed Jan 1 Southampton A
Sat Jan 11 Hull City A
Sat Jan 18 Manchester United H
Wed Jan 29 West Ham United H
Sat Feb 1 Manchester City A
Sat Feb 8 Newcastle United H
Tue Feb 11 West Bromwich Albion A
Sat Feb 22 Everton H
Sat Mar 1 Fulham A
Sat Mar 8 Tottenham Hotspur H
Sat Mar 15 Aston Villa A
Sat Mar 22 Arsenal H
Sat Mar 29 Crystal Palace A
Sat Apr 5 Stoke City H
Sat Apr 12 Swansea City A
Sat Apr 19 Sunderland H
Sat Apr 26 Liverpool A
Sat May 3 Norwich City H
Sun May 11 Cardiff City A