Chelsea Terrace Talk – Irish Examiner Article By Trizia
Trizia's first 'Terrace Talk' of the new season ……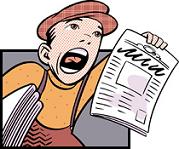 The ground was visibly trembling with excitement as the moment edged ever closer – the moment that Jose Mourinho would reclaim his rightful position on the touchline. The stadium announcer dutifully introduced the new signings one-by-one and we dutifully cheered as they waved to the crowd. But we wanted the main event – and a thunderous chant of "Jose Mourinho" went up just to hammer home the reason why tickets for a match with Hull were changing hands at over a thousand pounds and why the air crackled with tension.
The stadium announcer announced that he would enjoy introducing this manager far more than the previous one – more thunderous applause.
There were banners in honour of the man all round the ground just as there were at the beginning of Benitez's tenure but the tone of these were rather different to those aimed at the Spaniard.
The big screens in the ground switched to the tunnel where Mourinho & Steve Bruce were making their way towards the pitch – the excitement reached fever pitch as he emerged to his adoring public. He had arrived – we, Chelsea Football Club were whole again. I know to non-Chelsea fans (and even some blues) this may seem overly emotional – overly gushing – but given the factions and discord of last season, this appointment only could begin the healing process which saw fighting in the stands and a good proportion of the fans at war with the club.
Mourinho himself initially tried to play down his return, quickly taking his seat after a brief wave but soon jumped up again to blow exaggerated kisses to all sections of the crowd – thousands of cameras flashed – the homecoming was complete – it was emotional.
The game was almost incidental – we were always going to win – I felt no qualms about that at all. Jose wins home games – it's that simple. Even in the second half where the slick passing and high- tempo-ed pressing game vanished, I at no time felt that we could lose the game.
Jose once famously said that he was not a fan of high scoring games – that high scores were for hockey- he prefers his players to "rest with the ball" once a game is won, and that's exactly what happened. Three points with as little energy expended as possible, as few bookings as possible and as few injuries as possible. Job done.
This first game was all about healing rifts and the chants for the smiling Roman Abramovich demonstrated that there were no hard feelings. The owner looked genuinely pleased and relaxed & even managed a wave to the fans as his name reverberated around the ground. The club finally felt at peace again and it felt good.
There are many, like myself, that believed that had Abramovich not sacked Mourinho, he would have delivered the real first dynasty in our history, I think that's what made the loss all the more painful – not necessarily what we had achieved under him as historic as that was – but what we could have achieved under him – and now we have a second chance to find out.
As gushing as the crowd were, Mourinho's programme notes reciprocated the love – he talked about "being home", about Chelsea being "more than a club" but a "passion". He always did know how to work a crowd but I think he too feels that this reunion needed to happen.
With three games in a just over a week, I imagine we will see the manager utilising the whole squad but the message was very clear yesterday in regards to the old guard – he will not be putting them out to pasture and they will be an integral part of the team this season. It could be argued that of the three games, Hull was the easiest fixture but it was also imperative that he won it. So to pick Cech, Terry, Cole and Lampard spoke volumes in terms of how he still believes in them. Certainly Lampard and Terry rolled back the years and looked at their imperious best – Cech had precious little to do – only Ashley Cole looked a little off his game but I imagine with a few more games under his belt he will be back to his very high standards,
I was also very impressed with our new signings – De Bruyne slotted in seamlessly and as for Schurrie – it was good to see a player who was alleged to be very quick actually live up that billing.
The current squad does point to us playing a different kind of game than under Jose's first tenure – which will please the purists – and probably Abramovich. Oscar looked to be tasked with causing the opposition trouble and he took on that role with some relish – certainly one to watch this season. But what of Torres?
Sadly this violin was playing the same tune. Worked hard but had very little to show for it. And when Lukaku came on he looked more dynamic, more involved, more…..everything. But I still (inextricably) have faith – maybe it's the Jose factor – maybe its the fact that I have always rooted for the underdog (that's part of the reason I became a Chelsea fan in the first place) or maybe I'm just bonkers – who knows – only time will tell – it will be interesting to see if Jose starts him against United.
So Jose's second reign is underway – three points, clean sheet, happy faces all round – its like he never went away – last season has been forgiven and I will certainly be trying to forget it too – everyone has moved on and the future looks rather rosy…..
Rafa who?
Posted by Trizia