Chelsea Blip-O-Meter Reading
75 – 3 = 72 points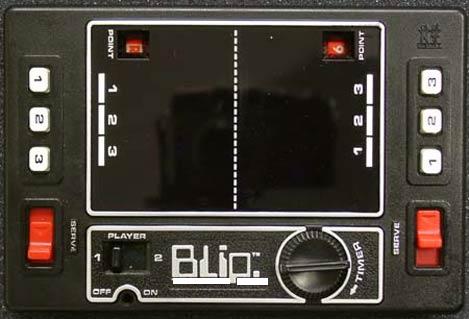 Ten games played, a quarter of the season completed and still we are one game behind last season's return of points.
Interestingly, Mourinho has hardly tightened our defence at all. Goals conceded are but one better than last season. Meanwhile we have scored 10 goals less (a figure admittedly distorted by the eight we put past Villa last season).
Well, we had finally started scoring – and appeared quite good. And then we deliver a toothless performance like Saturday's at Newcastle. That ought to have been three points that brought us back to par (and therefore ready to move into the black against West Ham). As it is we remain three points down on last season's fixtures.
Next up: West Bromwich Albion – at least we are playing them at home. The reverse fixture has proven the undoing of our last two managers.
There is one more international break before the unrelenting run of games through winter that often decides the outcome of the season.
We have a run of what appear, on paper, to be relatively easy games before we head to New Highbury again to face Arsenal in a game that matters (as opposed to Tuesday).
WBA (h)
West Ham (a)
Southampton (h)
Sunderland (a)
Stoke (a)
Crystal Palace (QPR) (h)
That is a lot of Bus-parking ahead. We are going to have to sort out a way through. Traditionally that involves players hugging the touchline to spread the play. Our "wide" players want to cut inside.
Match

Points

Available

13/14

GF

GA

GD

12/13

GF

GA

GD

Par ±

Pts±

YTD

GF±

YTD

GA±

YTD

GD±

YTD

*Hull (Reading) (h)

 

2-0

2

0

2

4-2

4

2

2

0

0

-2

-2

0

Aston Villa (h)

 

2-1

4

1

3

8-0

12

2

10

0

0

-8

-1

-7

Man Utd (a)

 

0-0

4

1

3

1-0

13

2

11

-2

-2

-9

-1

-8

Everton (a)

 

0-1

4

2

2

2-1

15

3

12

-3

-5

-11

-1

-10

Fulham (h)

2

2-0

6

2

4

0-0

15

3

12

+2

-3

-9

-1

-8

*Tottenham (a)

 

1-1

7

3

4

4-2

19

5

14

-2

-5

-12

-2

-10

Norwich (a)

 

3-1

10

4

6

1-0

20

5

15

0

-5

-10

-1

-9

Cardiff (Wigan) (h)

 

4-1

14

5

9

4-1

24

6

18

0

-5

-10

-1

-9

Man City (h)

2

2-1

16

6

10

0-0

24

6

18

+2

-3

-8

0

-8

Newcastle (a)

3

0-2

16

8

8

2-3

26

9

17

0

-3

-10

-1

-9

WBA (h)

 

 

 

 

 

1-0

 

 

 

 

 

 

 

 

West Ham (a)

3

 

 

 

 

1-3

 

 

 

 

 

 

 

 

Southampton (h)

2

 

 

 

 

2-2

 

 

 

 

 

 

 

 

Sunderland (a)

 

 

 

 

 

3-1

 

 

 

 

 

 

 

 

Stoke (a)

 

 

 

 

 

4-0

 

 

 

 

 

 

 

 

Crystal Palace (QPR) (h)

3

 

 

 

 

0-1

 

 

 

 

 

 

 

 

*Arsenal (a)

 

 

 

 

 

2-1

 

 

 

 

 

 

 

 

Swansea (h)

 

 

 

 

 

2-0

 

 

 

 

 

 

 

 

*Liverpool (h)

2

 

 

 

 

1-1

 

 

 

 

 

 

 

 

Southampton (a)

3

 

 

 

 

1-2

 

 

 

 

 

 

 

 

Hull (Reading) (a)

2

 

 

 

 

2-2

 

 

 

 

 

 

 

 

*Man Utd (h)

3

 

 

 

 

2-3

 

 

 

 

 

 

 

 

West Ham (h)

 

 

 

 

 

2-0

 

 

 

 

 

 

 

 

Man City (a)

3

 

 

 

 

0-2

 

 

 

 

 

 

 

 

*Newcastle (h)

 

 

 

 

 

2-0

 

 

 

 

 

 

 

 

*WBA (a) (RDM Sacked)

3

 

 

 

 

1-2

 

 

 

 

 

 

 

 

Everton (h)

 

 

 

 

 

2-1

 

 

 

 

 

 

 

 

Fulham (a)

 

 

 

 

 

3-0

 

 

 

 

 

 

 

 

Tottenham (h)

2

 

 

 

 

2-2

 

 

 

 

 

 

 

 

Aston Villa (a)

 

 

 

 

 

2-1

 

 

 

 

 

 

 

 

Arsenal (h)

 

 

 

 

 

2-1

 

 

 

 

 

 

 

 

*Crystal Palace (QPR) (a)

2

 

 

 

 

0-0

 

 

 

 

 

 

 

 

*Stoke (h)

 

 

 

 

 

1-0

 

 

 

 

 

 

 

 

*Swansea (a)

2

 

 

 

 

1-1

 

 

 

 

 

 

 

 

Sunderland (h)

 

 

 

 

 

2-1

 

 

 

 

 

 

 

 

Liverpool (a)

2

 

 

 

 

2-2

 

 

 

 

 

 

 

 

*Norwich (h)

 

 

 

 

 

4-1

 

 

 

 

 

 

 

 

*Cardiff (Wigan) (a)

 

 

 

 

 

2-0

 

 

 

 

 

 

 

 
*Di Matteo coach
Posted by Steve Simmons