Chelsea Terrace Talk – Irish Examiner Article By Trizia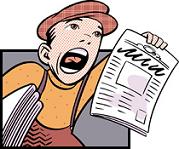 The transfer window is now open & we'll see how true Jose's emotive words regarding keeping Mata at Chelsea are. He keeps insisting that he doesn't want him to go – but neither will he play him regularly in the "lesser" games such as yesterday's Cup tie against Derby. As for the little Spaniard, although he has continued to keep his council, his frustration bubbled to the surface when he was substituted against Southampton. He didn't play badly in any sense and probably thought it unfair that it was him that was sacrificed to bring on our talisman Oscar – when it could have easily have been Hazard replaced with similar results.
I can see both points of view in this case but I can't see Mourinho's reasoning for leaving him out of the Derby game – this sadly was telling – this was Jose telling us loud & clear that baring any catastrophes with Oscar, Hazard or even Willian, then Mata will remain nothing more than a bit part player & that really is a tragedy. Mourinho claims he wants to keep him – and I believe he does – any manager would keep any players he could as you never know when you might need them but that doesn't necessarily mean that they will use them.
We as fans can see that the team has started to click too – that Jose has managed to stop us leaking goals and although not exactly free-scoring yet – we are certainly looking more balanced and that a definitive first team in emerging. So can we question Mourinho? I think yes – you can still trust & believe in the manager but question some of his decisions. He publicly stated that Mata had been training very well this week & all but confirmed that he would be starting against Derby – then puts him on the bench – this does seem unnecessarily cruel.
This will naturally play itself out & sadly I can see no outcome other than Mata leaving us – as disappointing as that will be for the majority of fans. One thing is certain however – no matter what or who is offered in return, he must not be sold to one of our immediate domestic rivals. Oh – and Benitez can forget about signing him as well – his disdain for our club doesn't need to be further rewarded.
We all know that Chelsea & Mourinho have been fluttering their respective eyelashes at one Wayne Rooney & that he in turn has been reciprocating by giving us a glimpse of his well turned ankle but we must not make Mata part of any deal. They may be struggling at the moment bur Robin van Persie will be back at some point & adding Mata to their armoury to feed the goal machine would be stupidity of the highest order. It's evident that Rooney wants to come to Chelsea & should United's malaise continue he will not be persuaded to stay at Old Trafford again.
Torres continues to work hard & I'm hoping that Mourinho is planning on keeping him & playing him alongside Rooney or whoever. There have been a lot of false dawns but he still has the backing of the fans & Jose does seem to rate him. I also think it would appeal to the manager's ego to get him back to being the goal-machine he once was.
We can't underestimate the work that Mourinho has before him though – it's not just a question of a buying a striker & maybe a full back & hey presto here's your dynasty for the next 10 years – he has reiterated a number of times that he is here for the long term so there are a number of areas that do need addressing. That said he is not the type to cut off his nose to spite his face – he will continue with the old guard as long as they are still up to the task – and that they seem to be. John Terry especially is going through yet another renaissance and there are muted calls even in the media for Roy Hodgson to take him to Brazil. I'm not sure I'd like to see that – I'm sure he would be the first scape-goat hung out to dry should the England team choke – and he's had enough vitriol thrown in his direction for five life-times. But for me he is challenging Oscar for my Player of the Season at the moment – and all the while Gary Cahill is being moulded very much in his likeness.
Yes things are good at the moment – we are far ahead of where I thought we'd be in our transition year and that is pretty much down to Jose Mourinho – not only Special – but Chosen too – by us!
Posted by Trizia