Chelsea Terrace Talk – Irish Examiner Article By Trizia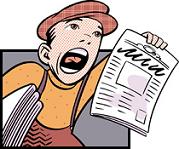 When Roman sacked Mourinho, he effectively took a gamble – a big gamble. He gambled on the team rediscovering their form once that big, bad bully Jose had gone. Last week's win against a shockingly poor Sunderland side looks like it may have been a bit of a false dawn and I'm really not sure his gamble is going to pay off.
We were out fought by Watford. Just as we have been out-fought by a number of teams whose players are theoretically less talented than ours.
This team has no character – the likes of Lampard, Cech, Drogba, Ashley Cole – they knew that you had to work hard and give everything you had to be champions. More importantly, they understood to carry on winning you have to work twice as hard again. This crop think because they won it last year that they need not invest their heart and soul. They also were so certain of themselves that they completely dismissed the part that Mourinho played in that league win. If anything at all has come out of this mess hopefully it's that this set of players have learnt that success does not buy you the right to be complacent and certainly doesn't buy you continuing success. Jose would have understood that – would have been trying to put that across to the team – something they evidently didn't want to hear.
I thought that with their scape-goat gone that they would at least make a fist of the remainder of the league games – after that performance against Watford I'm not sure we'll even see that. I think they may just go through the motions and free wheel their way to the end of the season, then get the hell out of dodge leaving a mess for the new manager to clean up.
I don't envy Guus – I'm not really sure he realises what he has come into. Last time he came to our rescue, he came into a team overflowing with players with a back-bone – players with character and commitment – Ballack, Essien, Cech, Lampard, Drogba, Cole. A club where both the fans and the players were united in their lack of belief in the manager. This has been an altogether messier affair – pitching fans against the players and fans against fans too. One would also have to come to the conclusion that there are divisions in the dressing room as the revolt against Mourinho was far from unanimous either.
And let's look at Hiddink himself – this genial man is now nearly 70 and hasn't really enjoyed a particularly successful recent history. Is he the man to bring out the best from this nest of vipers? I'm not so sure. Being an "interim" I imagine he will have little input into decisions made in advance of the impending transfer window either. That, one would assume, will be left to Emenalo – a quite remarkable man. A man that has little experience in top flight football but yet finds himself as Director of Football at one of the biggest clubs in the biggest league in the world AND seems to keep his job no matter what. A man who chose to refer to the greatest manager our football club has ever seen as "the individual" – patronising, insulting, unnecessary.
With Guadiola announcing his departure from Munich at the end of the season, the merry-go-round of managers is set to begin but how will we fare? We have for quite some years now had the advantages of a generous owner, a very good squad of players and the guarantee of Champions League football; on the downsides every manager considering the role would have to accept that even a successful season could not safeguard his job, buying/selling of players would be outside of his remit and governed by others and that the club had a history of player power. If you now re-look at those and see that we will not have Champions League football (unless there is some sort of miracle) and that the squad of players is "eclectic" to say the least and what kind of draw are we? I would hazard a guess at not a very good one for the managers really in demand.
Money doesn't mean that much to the absolute elite group of managers anyway – they can almost name the club they want to go to and their price and if I was in that exclusive group I would be giving Chelsea a very wide berth – what could we realistically offer them? So I am really fearful of who we will eventually end up with – even the name Pardew has been bandied about far to seriously for my liking.
I love this club, I always will – I will follow it and support it until I shuffle off this mortal coil, but at the moment I and many like me are finding it really difficult to like it very much and that for that, the current regime and team need to be held accountable.
Posted by Trizia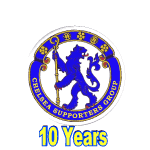 (You can see all the Terrace Talk articles here)
DISCLAIMER: All articles written for the Chelsea Supporters Group 2005 (CSG)  are those of the author and do not represent the views of the CSG. The views and opinions expressed are solely that of the author credited in the article. The CSG do not take any responsibility for the content of its contributors.