Chelsea Terrace Talk – Irish Examiner Article By Trizia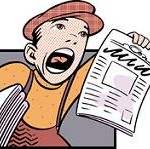 Another transfer window has slammed shut and yet we still find ourselves with striking options on a par with West Ham. If anyone needed any indication of how desperate we are for something new up front then they need only look back to our mid-week game against the aforementioned Hammers – 39 attempts on goal. Let's not kid ourselves – those two points lost could prove to be instrumental in terms of where we end the season – especially if we get nothing out of tonight's game.
People can criticise West Ham all they like but they are fighting for their lives and they have every right to play in any which way they feel will get them something out the game – it might not be pretty – or entertaining but every point is precious
I think that we must be taking a calculated gamble that the team we have is sufficient to get us into the Champions League – and that there must be some deal done for the end of the season for someone quite special. It's a big risk given how close things are at the top of the table.
Many have pointed out that Jose's dig at West Ham could come back to haunt him this evening as most are predicting a defensive line up – there's playing a defensive game and there is positioning all your players in the box – hardly the same thing.
I would imagine Pellegrini will not be playing it safe – he has too many reasons to just throw caution to the wind & just go for it. Most importantly the obvious disparity in striking options – he has an embarrassment of riches so his best plan would be to just out-score us. I imagine he would also like to avenge the defeat at the Bridge, especially the opportunity to shove Mourinho's OTT celebration down his throat – I wonder whether the City manager has a carefully positioned loved one in the stands somewhere near Jose? But most important of course are the points which could put a significant gap between the two teams.
I have to admit to being nervous – they haven't just been beating teams – they've been destroying them – especially at home & a hammering could have repercussions in terms of confidence. That said I can't remember many Mourinho teams ever getting annihilated – you could probably count the times on one finger.
Our dearth of strikers never comes to the forefront of my mind more than when I see Sturridge scoring freely for Liverpool. He divides opinion amongst Chelsea fans now just as he did when he was with us. Many feel his attitude, arrogance & greed make him a risk in terms of the "team" ethic and despite his goals would not want him at the Bridge. I must admit I sit in the opposite camp – I don't care about his questionable traits – if he is scoring goals regularly I am willing to over-look his dubious personality. What's more frustrating is that he was sold (to a rival) – without ever really being given a chance. A smattering of appearances – usually in the last few minutes of games where he had minutes to make an impression – no wonder he was sullen & greedy. If Rodgers (the student) can get these sort of performances from him – imagine what the master could have done? Liverpool are benefiting not only from our lack of patience but also from the fact that we seemingly do not fear strengthening our rivals.
But then perhaps sometimes players just have to leave to fulfil their potential – look at Matic – he is certainly not the player we let go & sometimes endless loan spells aren't the answer either – I'm not saying that we'll buy Sturridge back – just that he would never reached that level with us – that it just wasn't the right fit – for whatever reason & so a sale was best for all parties. But I still can never justify a sale to rivals.
Speaking of rivals. Arsenal stubbornly refuse to fall away despite everyone's assertion that they will not win the league. On paper they look a pretty average side but it's getting to the stage where you can't simply dismiss them anymore. Should we lose this evening it would put us 5 behind Arsenal & 6 behind City – certainly not insurmountable but very difficult nevertheless. Should we win however – it's anybody's title. Who will blink first?
Posted by Trizia