Chelsea Terrace Talk – Irish Examiner Article By Trizia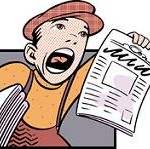 This time last week I was fearing that come this article we could potentially be 5 points behind Arsenal & 6 behind City yet here we are perched atop of the Premier League – it's been a pretty exciting week! Given Mourinho's history of success I'm surprised we were written off so comprehensively before our visit to the Ethiad. Moreover, I was more surprised that "experts" were convinced we were going to park the bus – we rarely, if ever do that – especially against a big side – and if you think the tactics against United and/or Arsenal (or even Bayern Munich) were in anyway bus parking, well you need to find yourself another sport as you clearly don't understand football.
That game was just so meticulously planned by Mourinho – you could see that every player had been given his orders – every one was totally focussed & in "the zone" – every opposition tactic had been planned for and what we saw was a master-class in out-thinking a rival manager. John Terry revealed in the post-match interview that they had spent two days being drilled on City's strengths & weaknesses and so it was no real surprise that we were able to nullify them so effectively. Pellegrini for his part tried to make light of the loss as he was very aware that this was not just about the 3 points but also about a potential long-term loss of confidence. It also allows other sides to believe that they could quite possibly get something out of everybody's Champions elect. I wonder whether Norwich would have managed their excellent result this week had the City train not been halted temporarily.
All that said, no one is counting chickens – the unpredictability of this league will no doubt see many twists & turns yet and there are at least 4 sides that could make a good case for winning it.
And one of those is Liverpool – they are beginning to worry me – as much as the Arsenal defence were woeful, Liverpool were clinical and the amount of goals they are scoring cannot be ignored. Even a few weeks ago you could quite reasonably label them a one man team but Suarez's sensational season is having a positive effect on the rest of the squad and there is an air of belief amongst players and supporters alike. Rodgers is playing it cool – claiming even Champions League qualification would be a season ahead of schedule just as Jose is claiming that a real challenge for the title was not planned for this season but for next. As much as I dislike Rodgers & Liverpool, I did enjoy watching Arsenal completely destroyed. Arsenal fans had rediscovered their pompous superiority which we had in the recent barren years been spared so such a humbling lesson was timely to put them back in their place.
We will see what Wenger is made of following this comprehensive spanking. Time wise it could not have come at a worst time – Champions League against the holders coming up, the beginning of the run in, new opposition managers getting into their stride – will be either a swift kick in the pants or the beginning of the end. There are no excuses left for Wenger – do or die in my opinion.
But back to the top of the league – as much as Jose has been the conductor of our performances – lead violinist has been Eden Hazard. Prematurely labelled "over-priced" & "over-rated" by many in the media that should know better he is beginning to make those idiots eat their words. His recent displays have been nothing short of dazzling, although Rodgers claimed that Raheem Sterling was the best winger in the Premiership at the moment – yes, he really said this with a straight face. Even more scary for the opposition is that Chelsea also have Eden's younger brother Thorgan on their books – who is reputedly better than Eden was at his age. He has been crowned Belgian Player of the Year – and been fast-tracked into the highly regarded Belgian national team. Now Chelsea are looking to put him on loan with a Premier League side as a pre-cursor to introducing him into Chelsea first team squad – be afraid….be very afraid…..
Mourinho's teams have almost always included one or two technically brilliant players & then he surrounds them with good work-horses & physically strong players – and that is exactly what he is re-creating at Chelsea and after six months of hard work we are beginning to see the team beginning to click & it's pretty damn exciting. It's an oft repeated myth that Mourinho's football is "boring" – I've never really got this – predictable yes, boring no. Once he has built a team to his specification they play in a certain way and are almost always successful – that isn't boring. Watching Oscar & Hazard making those mazy runs and scoring stunning goals is not boring. Watching a tactical master-class is not boring believe me.
Complacency is possibly our only enemy now – Jose has proved that despite our lack of strikers we can still make this season successful, but we have to put as much focus & concentration in when facing the "smaller" teams as we do with the Premiership's thoroughbreds. Then you never know – the Chelsea little horse could come galloping across that finishing line just ahead of the rest.
Posted by Trizia
(You can see all the Terrace Talk articles here)
Related Images: