Chelsea Terrace Talk – Irish Examiner Article By Trizia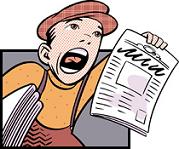 Martinez is always portrayed as this genial, fair minded, harmless individual – a template if you will, of how a Premier League manager should behave. This allows him to effectively insinuate that Chelsea/Mourinho are cheats & question the competency of the referee & not only to get away with it – but for the papers to cast him as the wronged party. Those doleful eyes, that lyrical (whiney) voice – Chelsea used "every trick in the book", the free-kick which led to the goal "was very soft", "it's not a free kick at all", "we were the better side". Give it a rest eh? The fact of the matter is that had his side not started wasting time from the 10th minute then we wouldn't have had 5 minutes injury time. Oh and we had 4 times the shots on target than Everton did – so spare me the self pity…..
That said both teams had opportunities to win it even if it did look like we could have played a month of Sundays and not scored – in fact I had just shared this thought on Twitter when the ball hit the back of the net – which prompted my fellow scribe Steve Kelly to call me a "witch"!
Some may say that it's such a result & such a goal that one looks back on as a season defining moment – possibly, but I'm not sure that we can keep playing this badly & expect to win the league. We've not played well since our league win up at City, and we look like we lack ideas when we encounter a team that is simply out to stop us & then attempt to get a goal on the break – as opposed a team that comes to play football.
All that said, all we can do is maintain our position which in turn puts pressure on those around us. It's actually kind of weird being top of the table, as at the beginning of the season I would have been delighted simply with a top four position. Jose was back – I wanted to give him time to evaluate the team, bring in a couple of his own players, drill the side & impart his vision – all that was going to take time – we as fans understood that. Yet here we are at the top of the league & now and I admit that it would feel like a huge disappointment not to win it! This fear of defeat may not be in Jose's psyche but it is palpable amongst the fans – that must be felt on the pitch as well. That's why that 93rd minute winner was greeted with such scenes in the stands.
Of course, as usual Jose is doing his best to try & ease the pressure on the team by bringing the spotlight on himself. The "specialist in failure" stuff was just brilliant and Wenger fully deserved it. He decided to take on Jose and got it back both barrels – imagine telling Jose he was afraid of anything? This is man that has taken on some of the most difficult jobs In the footballing world & has succeeded. He has taken on UEFA, the press, the FA, the dark forces of Barca – and he has fared more than well.
The media reacted in a fairly predictable hysterical manner which then led to last Friday's monosyllabic press conference by the Special One. Of course he was making a point & having some fun – how he must laugh when he gets back behind the scenes.
The press pretended to be puzzled at his "bizarre" behaviour – it's like a cheap farce being played out for our entertainment. Meanwhile no-one focuses on our woeful Cup performance at City nor the game at West Brom. Jose wins again
I fly out to Istanbul tomorrow – seeing Didier in the colours of the opposition will be strange. I have recently been collating the 10 years worth of articles I have written for the Examiner & I can't help but stop & read some as I go through them. The development of the relationship between the fans & Didier was interesting & complex. He wasn't a popular figure initially – he struggled on the pitch as well as with his grip with gravity, which led to angry encounters with the support.
His own fans refusal to accept his diving made him effectively cut it from his game; he started then to adapt to the Premiership quickly – his colossal strength making him difficult to play against, his leadership qualities coming to the fore, his standing in the team, the fact that he virtually guaranteed you a goal in the big games – all contributed to his growing reputation. He was instrumental in virtually all the trophies we won during his time with us as well as cementing his position as one of the best players in the world and as one of the most altruistic.
The petulant sending off in Moscow during the Champions League final against United threatened to undo everything – instead he grew from that experience & in my opinion it directly bought us to that moment in Munich – with that historical penalty his redemption was complete & legend status guaranteed.
Let's just hope his head-line making days are over! Come on Chelsea!
Posted by Trizia