Chelsea Terrace Talk – Irish Examiner Article By Trizia
Chelsea Terrace Talk (27/12) ……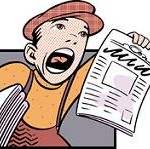 West Ham had been getting a bit above their station recently – talk of Champions League indeed – I'm glad it was us that put them back in their place; that it was John Terry who put them in their place. JT has taken over from Lampard as West Ham fans main hate figure – they sung songs about his mum (again) and he made them pay for it. Then celebrated in front of their end to make sure they knew how happy he was about it.
It was yet again another game where a two nil score line didn't really give you the story of the game. West Ham never looked like they were going to win the game for a moment – we were like a machine dispatching them efficiently and with the minimum effort. In fact they owe a real depth of gratitude to their keeper who kept the score decent despite Hazard absolutely running riot.
Both Stoke and West Ham were must win games yet both had the potential to be major stumbling blocks. The Stoke game in particular was a marker to demonstrate that we cannot be kicked off the park. Many drew the comparison between this game and the Blackburn game in Mourinho's first Chelsea campaign – where team & manager proved that they had the where with all to fight for the title no matter what was thrown at them. Unsurprisingly Hazard is being targeted more than most yet the referees are giving him little protection. That's fine to a degree, as this type of player will always invite fouls but they do seem to be escalating with Bardsley's brutal challenge being the latest which could have caused a serious injury to our talisman.
City are still uncomfortably close and I imagine that the players must be just as aware as the fans of the pressure of facing top half table opposition as opposed to City's relatively easy timetable over the festive period. Of course all of this evens itself out over the season, and there is a lot of football still to be played and I would not be surprised if the lead changes at least a couple more times before the gongs are eventually given out at the end of the season. I have to admit to being a little worried by City's squad. In terms of comparing our first 11 to theirs, I think we more than hold our own in almost every position, but how would we cope if we had no Hazard, or Matic or Terry?
Matic especially is becoming indispensable – never did I think we would see another player the quality of Makelele as our midfield rock but Matic has taken on the mantel and is growing in stature and presence game on game. Physically they are very different but Matic seems to possess many of the traits which Makelele utilised to make himself the quintessential defensive midfielder – single-minded, strong, intelligent and unflappable. How long before we are talking about the "Matic position"? Whoever decided to bring him back to the Bridge needs a big bonus. Some of course will point at Chelsea and scornfully remind anyone that cares to listen that we let him go. True, but I would suggest that he would never have become the player he is now had he remained. In the Premier League and especially at club's like Chelsea, it is too easy to go and buy the finished product rather than put in the time to mould these players from the raw youngsters available. Many clubs, especially those on the continent do not have the resources to do anything but that.
Matic doing what he does, to the standard he does it, allows the rest of the team to do their thing safe in the knowledge that the Serbian is keeping watch and will nullify as much as he can. As much as I am not part of the Mikel hate mob, we just are simply not the same team when he plays and I am getting a little worried how over-reliant we are becoming on Matic.
But let's worry about that when/if that happens. So a days rest then on to the league's surprise package Southampton. If we have Premier League winning aspirations we need to be putting teams like this to the sword. And of course this would be a huge boost before coming up against traditionally our biggest rivals Tottenham. As the season progresses the usual suspects are now beginning to get into their stride so Jose needs to find another gear as we are mostly consistent, efficient and do enough to win but we need to start putting out some markers. We need teams to fear us and I don't think we are quite at that stage yet – many think that if they line up defensively against us that they may nick something – and given an off day, a weak referee, a slip in concentration, they might just do that so we need to start scoring more goals, handing out a few thrashings – then, who knows what we can achieve……
……………………………………………………………………..
Chelsea Terrace Talk (29/12) ……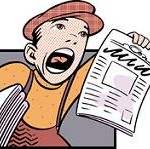 Once again, the fact that I now have to file this copy within hours of the final whistle will ensure that this is a piece filled with gloom and despondency. I feel that we are going to hand this league, beautifully gift-wrapped, to Manchester City – care of our away form. The first half against Southampton was appalling – pointless touches, back-heels and over-elaborate build-up play yet no-one willing to actually take a shot. We are already over-reliant on Costa, our midfielders need to take some responsibility and weigh in with some goals.
Our prevarication in front of goal is maddening – when exactly did we turn into Arsenal? All this tippy tappy garbage and wanting to walk the ball in? We need to be stronger, more direct and quicker. Eleven points dropped away from home is mid-table form and Jose needs to work out what the problem is and sort it quick. I'm not saying that I expect us to win every away game, but we are a better side, man for man, than Southampton and we should not be so cautious. Hazard's goal on 45 minutes was our first shot of the match which given some of the creative players we have is unfathomable.
As I sit here gnashing my teeth and wringing my hands news is filtering through that City too have drawn today which should make me feel better but in fact just makes me bemoan our draw even more as we could have re-established some breathing space.
Of course, we should have had a penalty but the press have ensured that we won't get another spot-kick for the rest of this campaign. Enough column inches have been written about the diving problem we haven't got at Chelsea, for it now to have become "fact". At least two of the bookings we have got for diving have been nothing of the sort but let's not let facts get in the way of a character assassination. Mourinho has been labelled as "paranoid" – we all know he's not paranoid, he is just acutely aware of how the media machine works in this country and how easy it is to manufacture a witch hunt – he is trying to redress the balance. The mistake the referee made with missed penalty award for Fabregas has already been "justified" by all the usual suspects because of our "form". If Jose kept his council this would continue. Referees will automatically reach for the yellow card for simulation because that would be less incendiary if they get it wrong – after all who could blame them – Chelsea have previous. So instead we effectively get punished twice – we are denied the penalty & our player gets unjustly booked. As if that wasn't bad enough, the almost continuous fouls on Hazard go largely unpunished and virtually unreported.
Despite all of this we do have to look at the team we put out for the Southampton game too; a few changes – some enforced and some not – I am a big believer in less is more when it comes to squad rotation – especially for league games. Play your best team until you are forced into changes. I did wonder whether Jose gave Schurrle and Mikel runs out to try and make a final decision on whether we should keep them or make them available during the transfer window. The German especially has never struck me as a Mourinho player and I imagine we would get good money for the World Cup winner – although we would need to re-invest the money as we need to strengthen. Mikel, despite what many think, is a good and mainly dependable player, I just don't think he fits into our style anymore but who would we replace him with?
Some good news which seems to be filtering through is that a new contract for John Terry is seemingly just a formality and is being drawn up as we speak. He is playing some of the football of his life at the moment (although was culpable for the Southampton goal) and we are nowhere near ready for him to retire or move on just yet. It's a worry that there doesn't seem to be an obvious successor as far as the captaincy is concerned – never mind the actual playing position. Interesting how there is no question in offering JT a contract as far as Jose is concerned where as he stated recently that Lampard had to go to give some youngsters a chance….I do wonder what really went on there.
Writing this has helped the disappointment of the draw lift a bit which is good as I need to shake myself out of this gloom what with Tottenham next – that is a must win game on all sorts of levels. We need to win for traditional rivalry reasons but we need to stop this malaise away from home before it becomes a "thing". Tottenham have been very hit & miss lately and they too seem unsure of what their best team is – although Harry Kane is a little too much on form for my liking.
I keep saying that the team need to show mental strength – and equally, we supporters need to hold our nerve too and play our part and as disappointing as some of these draws are we need to remember that there will be more results like this and the Burnley/City one before the end of the season. It's not that we are spoilt, it's that we are afraid of what a loss like that could mean, especially since losing our significant cushion at the top.
So this is a call to arms for all Chelsea fans – belief, confidence, support – let's do our bit and who knows what the team could accomplish this season.
……………………………………………………………………..
Posted by Trizia
(You can see all the Terrace Talk articles here)
DISCLAIMER: All articles written for the Chelsea Supporters Group 2005 (CSG)  are those of the author and do not represent the views of the CSG. The views and opinions expressed are solely that of the author credited in the article. The CSG do not take any responsibility for the content of its contributors.