Chelsea Terrace Talk – Irish Examiner Article By Trizia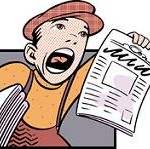 Before I start my rant about Foy (come on you didn't expect me to ignore it?) – can I just say that I felt we didn't do enough to win the game against Villa on Saturday. They have become a Mourinho bogey side & it looked to me early on that we were going to struggle to get anything out of the game. We laboured through predictable passages of play & Torres up front had possibly his worst ever game for us – he looked totally lost – but it would be unfair to single him out as the team as a whole looked unable even to complete a pass at times. But we must talk about the referee.
Now I have never been a referee, nor do I dispute it's a difficult job – but that's just it – it is a job – and in my job if someone asked for an explanation of why I did something, I would give them that explanation – why would I not? What had Foy to lose by explaining his decisions to Jose Mourinho? But then I suppose it would have been difficult to justify why he sent off the Chelsea manager for coming onto the pitch yet failed to send off Agbonlahor for leaping off the bench coming onto the pitch & grabbing Ramires – nor did he send off the Villa manager nor a number of others who I also saw entering the fray from my vantage point. How do you explain that?
If Willian saw red why didn't we see a red brandished when Ramires were bought down from what I believe was a clear goal scoring opportunity – how would he explain that?
The Matic goal – now I accept that that was a handball – however, the linesman did not flag & the referee initially awarded the goal & pointed back to the centre circle – so why did he change his mind? Changed his mind once surrounded by angry Villa players I might add. The point is not that the decision was correct – the point is how & why he came to change his mind. Next time the Chelsea players have a wrongly awarded goal scored against them should they now too surround the referee to make him change his mind?
Foy was also the referee that sent of Bosingwa at QPR & awarded a penalty against us yet ignored two identical opposition shirt-pulls in the area; he is also the referee that didn't send off Aguero for a stamp on David Luiz & he sent off Robben for "over-celebrating" a goal. He was also the referee who sent off Eden Hazard for kicking a ball boy – when in fact we all know that Hazard kicked the ball which was being held by a time wasting ball "boy" – a boy who had boasted he was going to do just that prior to the game.
I'm talking about consistency here or in this case the lack of it. I don't believe in coincidences – how can a referee who has an average of 0.17 red cards per game have handed out 6 in 8 games to one team? This of course is not even including the Mourinho sending off nor the red card for Alex in a League Cup game. To be clear – I am not talking about the referee cheating – but I am talking a predilection to sending off Chelsea players based on the past events with our club – events that he has crafted. We saw infinitely more robust challenges in almost all other games at the weekend and virtually none of them led to a red card.
What made it worse was that this was not a dirty game – Ramires' indefensible stamp apart.
Whatever your opinions on Chelsea – you cannot honestly believe that they are a dirty side as a whole? As I have said, I have no issue with the Ramires red card – although perhaps had it been anyone than Rami you could argue that the frustration at Foy's display could have contributed to the player's action. But if you look again even at this incident – Foy again looks to change his mind when surrounded by Villa players & substitutes.
Mourinho told us that the team had discussed Foy's Chelsea history with the club amongst themselves during the week – that they were worried about his propensity to dish out red cards to our players. Who can blame them – these statistics are not "normal" – they do spell something out – and anyone who looks at those games with a fair eye will come to the conclusion that it is not an issue with the team and its discipline.
Yet despite this extra-ordinary history with us, the referee still chose not to take accountability for his performance – not to come out & justify decisions which we must assume he stands by. Why not? Forgetting the players & Mourinho for a moment – are we, the fans, not owed that? He changed the game and we as the paying public have no recourse to even find out why.
A referee is paid to make decisions – if those decisions are influenced by the crowd, by players on the pitch, by past histories then his position is compromised. I truly believe that Foy is compromised.
The real shame of all of this is that it has over-shadowed what was a great win for Villa. It has also meant that pertinent questions are not being asked of the Chelsea performance. City once again demonstrated their strength – they so remind me of Chelsea under Jose's first tenure. In those days you could bet your shirt on Chelsea winning even when going down to 10 – even more so in fact. That mental strength is not yet there & it's frustrating – but we are still I think expecting too much for Mourinho's first season back.
It will be the mental strength that Jose will need to work on this week to get us over this episode & get all heads right for the week ahead. Let's hope he can do that & also that we don't get a referee that wants to get his red card batting average up.
Posted by Trizia