Chelsea Terrace Talk – Irish Examiner Article By Trizia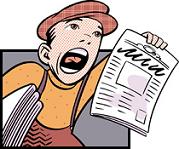 Jose has gone but in truth very little has changed on the pitch – we may be unbeaten but we're not winning that many either and this run has only seen us go up a measly three places. We also still have the likes of West Brom and Bournemouth just one win from over-taking us – and we are still watching certain players putting in pretty shoddy performances.
So it's as we were. I wonder if those in charge are regretting not backing Jose in the transfer market yet. Drogba's book gives us a bit of a glimpse into why we find ourselves where we are. He explains that Mourinho demands so much from his players both physically and mentally that the level he makes them achieve can only be maintained for so long before they effectively burn out – around three years. That's why he needs to inject fresh blood – ESPECIALLY after winning the league were the intensity of both physical and mental demands would have been at their most extreme. If Drogba understood this why did the club not do the necessary?
Any money saved will have gone three/four/five times over from paying off Mourinho's contract, trying to entice players which they now desperately need and trying to entice manager to boot – and this is before you even consider the money lost from not being in the Champions League. But why am I going over old ground – it's done.
My major concern is who is going to be occupying the manager's seat next season? Who would want the job? Realistically? Makes me laugh being linked with the likes of Allegri and Pochettino – why would they leave their respective clubs – especially to come to possibly the most dysfunctional club in the world?
I would imagine that Roman waved a blank cheque in Guardiola's face, offered him anything he wanted but Pep chose City – of course he did – even if they had offered him less money he would still have gone to City. Managers need their respective boards to trust them, back them, listen to them. That just does not seem to be in the ethos of our club – and what makes it worse is that the majority of those making the decisions have no background in football – it's bizarre and another reason why that elite group of managers out there will in all probability, give us a very wide berth.
So let's follow this thought process…..we're going to be one of those clubs looking at the second pool of potential managers – those that look like they may make the step up to the elite at some point – or one of those that managed one of the 'also ran" clubs. So a tier two manager, no Champions League football – what kind of players are we going to be able to attract? This could lead to quite a few years in the wilderness……we will effectively be Liverpool. How depressing.
With other clubs benefitting from the money from enormous TV deals plus investment from new owners etc the clubs banging on the door of the top four were always at some stage going to break the monopoly, and that's no bad thing, but I honestly did not believe that we were one of the clubs that were going to forfeit – pretty naïve really.
But this season has been even more extraordinary because here we are in February with a club many considered relegation fodder with a real chance of winning the premiership – whatever happens, it really is an unmatched achievement with the game where it is today.
It is also a timely reminder that sometimes it's not about necessarily having the best players, or even the best manager. It's about the group being stronger than the individual – no matter how talented any given individual is. And it's about that group giving it all they have and leaving their egos in the dressing room. It's not about how much you get paid, but about earning whatever you do get paid by doing what is asked of you to the best of your ability – week in, week out. I think there are a lot of so called superstar players that could learn a lot from Leicester.
I said last week that I was in a (very) weird way enjoying the season, and that is still the case, but sitting through some of our turgid football does make me nostalgic for the flying wing-play of Robben and Duff, or the sheer ruthlessness of goal machine Didier Drogba, the artistry of Mata, the effortless, consistent excellence from Makalele, Lampard, Ashley Cole etc – I suppose I should be grateful that we had those years – but it's like having got used to drinking vintage champagne and then being forced to drink cheap Lambrusco. Anyway, enough sentimentality – we are where we are, and those that have created this mess need to get us out of it……worryingly though, I doubt that any of them really know where to start…..
Posted by Trizia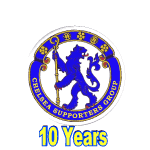 (You can see all the Terrace Talk articles here)
DISCLAIMER: All articles written for the Chelsea Supporters Group 2005 (CSG)  are those of the author and do not represent the views of the CSG. The views and opinions expressed are solely that of the author credited in the article. The CSG do not take any responsibility for the content of its contributors.