Chelsea Terrace Talk – Irish Examiner Article By Trizia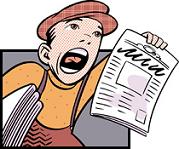 Leicester winning the Premiership last season made anything seem possible. Before that who would ever have believed that Donald Trump would be president of the most powerful country in the world or that Victor Moses would become a first team regular (and cult hero to some deluded individuals), and most importantly that a Chelsea manager could finally make me see beyond Mourinho – especially one sporting a weave. But here we are, well into the season and the Stamford Bridge faithful are in love with Antonio Conte – as much for his passion as for the way he has turned around the fortunes of the club.
The result against Arsenal made many of us think that the path back to the top four was going to be a prolonged one with more than a few casualties along the way and certainly some new blood to bolster an ageing team. Instead Conte took that as an opportunity to bring forward his revolution and change the way we played dramatically and the upturn in our fortunes has been just as dramatic.
Our clash against Spurs was always going to be test – they are a quick side and one that has improved year on year and despite everything positive we have seen under the Italian, speed does still seem to be something of an Achilles heel for us. And certainly in the first half Alonso and the Nigerian Messi (yes – someone actually went there) were run ragged. But a few tweaks at half time, mainly ensuring that our midfield didn't sit too deep and we were once again flying.
So not everything is possible then – a Tottenham win at Stamford Bridge seems to be beyond Spurs no matter who is at the helm, who the playing staff are and the respective fortunes of either club at any given time. It does give me endless joy – dashing the hopes of those Spurs fans – year in, year out. Twenty seven years and counting – in fact, five of Chelsea's starting line up weren't even born last time Spurs tasted victory at the Bridge and long may it continue.
For Chelsea the win was significant for a number of reasons. First and foremost to see if we had the mental capacity to over-come the one goal deficit. I was almost glad we conceded the goal to be honest. I didn't want this stat about not conceding to take on a life of its own as these things often do and in turn become a bit of a millstone around our necks. Secondly as I said, I wanted to see the character of the team when faced with being a goal down. Finally I wanted to see how Conte reacted. I was pleased that he stuck to his plan and his formation and only made the slightest tweaks. This proves a couple of things – firstly that he knows and believes in the best formation for the team. Secondly, that he has the gravitas to give a half time team talk that the players listen to and act upon – something towards the end Jose was unable to achieve when the manager/player relationship had totally broken down last season.
For the record, I never really believed we were in with a shout for the title this season. I thought it was too soon for Conte, there was too much surgery needed to the team and there were too many other teams who were further down their plan for top four contention. But then Conte goes and does this and suddenly we're all like 5 year olds at Christmas again. But the loses to Liverpool and Arsenal really rankle as these are the teams we need to beat to reclaim our place in the elite which makes this week's clash with City really key. Beat the team with certainly the best squad and arguably the best manager (not my belief by the way) and we could be playing Champions League again next season at the very least.
And as if the season isn't a joy on its own, this week there are murmurings of new extended contracts for Costa and Courtois which a year ago would have been unfathomable as both had made it very clear that they saw their futures in Spain. Even after Mourinho left the club, many of us believed Costa certainly would only remain for the time it took for us to find a suitable replacement. Courtois was being very openly courted by Madrid and he was seemingly making cow eyes back at them. Even Hazard was flashing his well turned ankle at the Spanish giants and we were all fearing a decimated squad. But Conte has bought harmony and the squad seem happy – finally a group once more.
There are still a few issues to sort out – are we one/two injuries away from disaster?
When teams finally figure out a way to play against our system (and they will eventually) does Conte have a Plan B? Should the money become too much to turn down for Hazard, could we even begin to cope without him? Only time will tell but let's enjoy it for the time being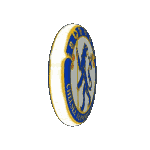 Posted by Trizia
(You can see all the Terrace Talk articles here)
DISCLAIMER: All articles written for the Chelsea Supporters Group 2005 (CSG) are those of the author and do not represent the views of the CSG. The views and opinions expressed are solely that of the author credited in the article. The CSG do not take any responsibility for the content of its contributors.