Chelsea Terrace Talk – Irish Examiner Article By Trizia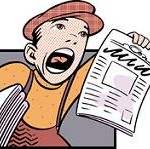 I have to admit to not being quite ready for the new season – maybe it's because the World Cup encroached on my season break, maybe it's the thought of Burnley away on a Monday night being our opening fixture (thanks for that by the way) or maybe it's the vain hope that I am clinging on to of signing another striker before we actually kick off our new campaign.
Last season demonstrated that you need goals, goals, goals to win the league and our strike-force is…well….little more than adequate at the moment.
I've really come round to Costa – I wasn't convinced when we first signed him – but having seen him in pre-season I really like this marauding monster. I imagine he will upset many opposition managers – especially those who like the tippy-tappy sugar-plum fairy approach – yes, I'm looking at you Wenger, but he definitely has the strength to deal with the best that the Premiership has to throw at him. Another reason I approve is his route one approach. Last season we were often guilty of being ponderous in front of goal – looking for that extra pass much to the consternation and fury of many in the stands. Costa gets the ball and charges head down towards goal and woe betide anyone that gets in his way – I like that. That said, it's not all brute force – he's also demonstrated that he can think quickly in front of goal & pick out the best option.
He will get booked though – a lot, which will obviously lead to a few bans through the season. I also imagine that his direct and physical approach will be met by a similar philosophy by the majority of the Premierships defenders which may lead to injuries. So for the inevitable bans and injuries, what does that leave us with? A 36 year old (who limped off in a friendly last weekend) and Torres. I'm not going to get into the whole Torres thing again here – least of all with Chelsea fans. He has become a very divisive figure in West London these days – but even I as a Torres defender (some will read apologist) cannot with any real sincerity claim that I would be confident with him leading our front line for any extended period.
It will be the likes of Hazard, Oscar and Fabregas (shoot me if I ever call him Cesc) who will be expected to pick up the slack in terms of goals. Hazard only recently came back from the summer break and as such it's quite difficult to evaluate his fitness. He didn't really make the impact at the World Cup that many expected of him so hopefully this will have left him wanting to prove a point.
Then there's Oscar – the question here is, has he been left mentally scarred by the World Cup? He looked completely broken at the final whistle of the annihilation by Germany – I'd imagine just the sight of Andre Shurrle at training must have him scurrying for the soothing anonymity of a darkened room. He was a bit hit and miss last season – he should hone his "hit" Skills as Jose has already demonstrated that no one is safe from the exit door. And what of Fabregas (even saying his name feels kinda wrong….kinda dirty) bought in to be the creative midfield magician – I didn't want to like him, I didn't want to rate him – but he has looked the business so far and what with the behemoth that is Matic ironing out anyone with any thoughts of resistance in that midfield, it should make Fabregas's job even easier – that's the theory anyway.
It was a big call to allow Ashley Cole to leave – but having him sit out the majority of the season wasn't right either – not to a player of his calibre – especially as it almost certainly denied him what would have been his final world cup. All that said, I am liking what I have seen of Filipe Louise (bad hair apart) so far. He looks very comfortable indeed and although it is dangerous to make any judgements at this stage, he looks very much like a player who could make that position his own for years to come – evolve with the team and help bring the manager's vision to fruition. No pressure then!
And what of Mourinho himself this season? Some would say that the pressure is on and that he has to win something – indeed, not just something but something substantial if he wants to keep his job – either the League or Champions League. But if you're a top 4 team surely these expectations are a given anyway? (unless you are one of those teams that think 4th is a trophy).
Abramovich will not want to hear stories of little horses or Asda eggs….nor will he want to see points thrown away to "lesser" sides this season as we did with frightening regularity last season. Jose has always been a tough one to read and so it's difficult to determine anything accurate by the scowls we have seen on the touch-line pre-season. But as hard as Abramovich may be on him – I bet he is harder on himself – that's what makes him a winner.
So – lucky pants – check, more money that sense – check, irrational love of a Portuguese big mouth – check, acceptance of 11 grown men in shorts governing your life – check; good – looks like I am all ready for the new season after all– bring it on!
Posted by Trizia
(You can see all the Terrace Talk articles here)
DISCLAIMER: All articles written for the Chelsea Supporters Group 2005 (CSG)  are those of the author and do not represent the views of the CSG. The views and opinions expressed are solely that of the author credited in the article. The CSG do not take any responsibility for the content of its contributors.