Chelsea Terrace Talk – Irish Examiner Article By Trizia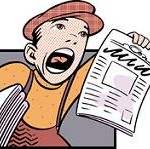 Mourinho doesn't like speaking about individuals – he's all about "the team" or "the group"; even post-match on Saturday he had to be forcibly led to speaking about our new wonder-striker and even then it was partially a warning that Costa couldn't possibly keep this strike rate up.
Jose of course is right on both counts – despite Costa's phenomenal record-breaking start, "it is not normal" & you can bet every manager in the land is studying & plotting on how to stop our new pet Rottweiler. Equally, the manager's long held philosophy on the "group" was never so evident as in the game against Swansea. He may have scored the goals but one can't ignore Hazard's trickery, Ramires's direct & physical style & Fabregas's vision all of which contributed almost as much to this performance as the Spanish International had.
One should also not forget the contribution of the manager – I think we have become so used to Mourinho's game-changing tactical substitutions that we sometimes over-look their importance. On paper we should be beating Swansea all day long, but they (along with us) were the in-form side & they made life very difficult for us in that first half – made us look as if our midfield hadn't even left the dressing room. Jose knew exactly which tweak to make when to the casual observer there were a few players not hitting their mark in that first half. Of course it's his job but few can change a game so comprehensively as he can.
Even Remy scored on his debut to further discredit my misgivings on his signing – I really should learn to take my own advice & just trust Mourinho. Despite all of this I am still preaching restraint – some people already have the Premier League trophy in John Terry's sweaty (but firm) grasp – not many Chelsea fans I grant you (those around my age or older are still too scarred by a catalogue of failures in our formative years) but enough opposition fans & media types to make me fearful of complacency. It's something we have spasmodically suffered from no matter who the players or manager were at the time & four games in is ridiculously early to be talking about anything in decisive terms anyway, especially given our immediate up and coming fixtures.
The other thing that's making me nervous is all this positive press – I'm sure Jose doesn't like it either – I bet he's got something up his sleeve to get the general footballing fraternity spitting feathers. He'll be plotting something I'm sure for either the City or Arsenal game. The wild celebrations following our winning goal at the Bridge where he climbed over the City bench & scaled the seats to get to his (strategically placed) son & the "expert in failure" jibes of last season caused a mini whirlwind at the time – should we still be being talked about in glowing terms I expect the Portugeezer to blow up a hurricane which will have the Wapping scribes oozing bile from their poison pens & opposition managers/fans foaming at the mouth. Can't wait!
It's just a shame that Mourinho & Brenda are such mates as I would love Jose to put the boot in there too – especially as the Liverpool manager gives us so much material to work with. I'm sure Mourinho would have something to say regarding the latest budget whinges but I digress…..
Champions League starts this week – not sure how much of a priority Europe is this season as all the talk at the back end of last was about the Premiership. That said, we all know that the owner is very fond of the Champions League so it's not something the manager can write off completely – but I think we'll be seeing a very different team on Wednesday that we saw at the weekend. For me who will be standing between the sticks will be of much interest. Did Jose make some concessions when choosing the young whippersnapper over old faithful? Would Courtois even agree to such a concession?
Either way, victory to keep up our current momentum has to be the order of the day especially with our biggest test of the season so far following hot on this games heels. We need to build some breathing space early in the campaign as we don't have the depth of squad that the likes of City have, so we need to make hay while the sun shines & before we are beset by any injuries. Perhaps there is a little too much restraint on my part this week because it really does need to be said how exhilarating some of our football is at the moment. Most left Stamford Bridge with massive grins on their faces on Saturday & the owner is obviously enjoying what he is seeing too.
So it's all good at the moment & let's hope it continues for a while yet
Posted by Trizia
(You can see all the Terrace Talk articles here)
DISCLAIMER: All articles written for the Chelsea Supporters Group 2005 (CSG)  are those of the author and do not represent the views of the CSG. The views and opinions expressed are solely that of the author credited in the article. The CSG do not take any responsibility for the content of its contributors.