Chelsea Terrace Talk – Irish Examiner Article By Trizia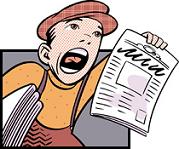 It's amazing what a 5-1 win can do – the pubs were full after the game, jovial faces all round having multiple drinks and having to be encouraged to leave well after the bell – rather than the couple of consolation drinks and then stomping off home to kick the cat and avoid Match of the Day.
We didn't just score goals, we scored good goals and that can only help us going into tomorrow's grudge match in Paris. Obviously Newcastle were shockingly awful but that is by the by – we needed to remember that when we attack we can be pretty formidable.
Costa is certainly beginning to look his old self which is a relief as we don't have many options in terms of strikers. He is rediscovering his aggressive nature but not in terms of causing ructions with other players and in turn the officials, but in terms of his football. He is focussed, confident and seems to be enjoying his football again.
Pedro continues to divide opinion amongst the Stamford Bridge faithful – personally I like him and not just because he scored a couple of goals on Saturday. Like Willian he works hard, does a lot of running and is difficult to contain by the opposition. He doesn't perhaps get stuck in as some others but he doesn't really have the physique for that and that's not really his game. It's also a relief to see some attacking play after Guus looked to stifle any inventiveness by trying to preserve his unbeaten record, playing both Matic and Mikel. Pedro is also not afraid to shoot from distance which most of the rest of the team seem to avoid like the plague.
Despite the score, one thing that was quite worrying is just how badly we fell apart for a good 15 minutes following John Terry's exit. Had we been playing anyone even slightly better than Newcastle we could have been made to pay for that headless chicken period. Ivanovic may be a triple hard bastard, and he may have been at the club seven years but he is no captain. I've talked about this before, but the fact is that we have no other real leaders on that pitch other that JT and we seem to need one. so should he go, who do the club have in mind? Because I see no one up to the job quite frankly.
But back to the here and now, we continue to make (slow but steady) progress up the table. Our fall from grace was catastrophic so we cannot think that things will right themselves immediately. The top four seem to be more a less a given now but 5th/6th are up for grabs. I wanted to avoid the Europa Cup ideally but we need to make that level of recovery up the table to re-establish ourselves and to maintain confidence in the team. It is necessary because despite a new manager coming in and a few new additions we will mostly be the same group and they need to put the first half of the season behind them and believe that that was a one off period of abomination – if they need to blame Mourinho so be it – whatever works for them.
We will certainly need some confidence for tomorrow night – Paris St. Germain could be our last Champions League game for quite some time. The rivalry between the two clubs has grown year on year and they have in effect become the new Barcelona as far as we are concerned. The disparity between them and us could not be more stark at the moment. Our fall from grace is well documented – in contrast they are 25 points ahead of their nearest league rival, haven't lost a game and have a goal difference of a massive plus 51 – looking at that, we don't stand a chance. But you never know – Chelsea are nothing if not unpredictable.
Traditionally we never play very well in our European aways – we save our heroics for back at the Bridge but I think we need to put down some sort of marker in Paris as well as do the business at home if we are to have any chance of somehow putting them out.
Things don't get much easier after Paris – we'll have another mountain to climb in the shape of Manchester City standing in the way of our pursuit of silverware. They are a formidable team but I think they've underperformed this season given the quality of their squad – they should be leading that Premiership by a country mile. Instead they look as if they may wrestle the fourth place trophy out of Arsenal's grasp. Still, one could quite rightly point at our squad and remark that it has taken us six months into the season to get into positive goal difference…..it's mad.
Anyway, by next week's article we will be at a stage where we will more understand what is achievable and what isn't – so hoping I come back from Paris and our re-acquaintance with the notorious Paris CRS unscathed, we'll see where we are then.
Posted by Trizia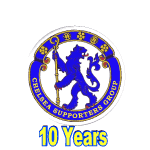 (You can see all the Terrace Talk articles here)
DISCLAIMER: All articles written for the Chelsea Supporters Group 2005 (CSG)  are those of the author and do not represent the views of the CSG. The views and opinions expressed are solely that of the author credited in the article. The CSG do not take any responsibility for the content of its contributors.