Chelsea Terrace Talk – Irish Examiner Article By Trizia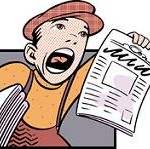 A rather professional display against Villa & heartening to see that we are finally finding a way past teams who come to park the bus (a heinous crime only when Chelsea do it it seems). A half fit Costa was still a menace & it's such a relief to see a striker doing the simple things like getting into dangerous positions & anticipating the ball – he is certainly the darling of Stamford Bridge at the moment. But we must not overlook the contribution of Fabregas who has been more influential than I could have ever have hoped.
Arsenal fans were up in arms that Wenger "allowed" their former hero to come to The Bridge & their anger has turned to seething fury as he has settled into that midfield maestro role immediately & has contributed almost as much to our current position as Costa. I can only hope he will take a leaf out of Lampard's book & put past allegiances aside & make his mark for his new paymasters this weekend……
On the subject of Lampard, I know I'm going to sound like a jilted teenager but I need to get this off my chest. Can I start by saying that had Frank left us to go to City – he would have gone with my blessing – and probably the blessing of every Chelsea fan in the world. In fact he could have gone almost anywhere (except Tottenham – never Tottenham) and we would have wished him well – but the way things have panned out seem quite "contrived" – devious even.
Whether this was to bypass financial fair play or it was a roundabout way of joining City against Chelsea's wishes or even something done by Lampard's people who may have been under the misapprehension that his joining City directly would somehow upset Chelsea fans I don't know. From my vantage point it looks like his intention was always to join City & this attempt at disguising that fact for whatever reason makes it all look more than a bit underhand.
Moving on.
With Arsenal days away I would have expected the annual opening of public hostilities between Jose the Magnificent & Arsene the Pious but it's all been very quiet. Usually Mourinho is well into his stride by now – joking with journos – disguising his barbs with humour and/or sarcasm but this last week we have seen a quiet but bad tempered manager and I'm not quite sure why.
It may have to do with the up and coming international break – perhaps. Mourinho obviously does not want to release Costa to Spain – the niggly hamstring is obviously an issue & having seen Drogba in action we can all agree he is not in any condition to lead the line should something happen to our Rottweiler. We have Remy of course but Mourinho knows that winning is as much about the mind as it is anything else and the physiological impact of the loss of Costa would be quite a blow.
With the game won, Costa was subbed against Villa and Remy then entered the fray. There's no doubt that he was energetic, but disappointingly Mourinho had obviously ordered the players to see the game out by racking up their OPTA passing stats rather than actually making any real attempt to increase our winning margin. The advantages of a healthy goal difference are evident but more important than that is a back up striker with a few goals under his belt, especially when he'd already have the pressure of big boots to fill.
The unexpected home draw against Schalke has left the Lisbon game as not exactly a must win, but any more dropped points in the early part of the group stages will mean pressure later & I'm sure Jose wants Europe done & dusted early to concentrate on the league. Given Costa's injury he probably won't play tomorrow & will be saved for the Arsenal game – so a good chance for Remy (hopefully) to show his worth.
We need to beat Arsenal for all sorts of reasons but primarily for bragging rights. Last years FA Cup win has bought all the nerdy, Nick Hornby wannabe, spread-sheet warriors back out of the woodwork & they need to be put back in their places – pronto. Another 6 nil would be just glorious but an offside scuff off Costa's backside would do just as well. Of course the dream scenario would an edgy 50/50 game which has ticked down to time added on – Fabregas picks up the ball in his own half, completes a mazy run the length of the pitch before nutmeging Szczesny – then wheels away in orgasmic euphoria cupping his ear to the Arsenal fans, while simultaneously kissing the badge – before being engulfed by his celebrating team mates. He emerges eventually – winks at Wenger and the referee blows the final whistle! Come on – it would be sensational!
Posted by Trizia
(You can see all the Terrace Talk articles here)
DISCLAIMER: All articles written for the Chelsea Supporters Group 2005 (CSG)  are those of the author and do not represent the views of the CSG. The views and opinions expressed are solely that of the author credited in the article. The CSG do not take any responsibility for the content of its contributors.