Chelsea Terrace Talk – Irish Examiner Article By Trizia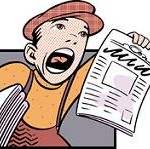 You can't take anything away from Everton – they personified the word "tenacious" in every area. They made us look little more than an average Premiership team. Us looking little more than an average Premiership team is becoming a bit of a habit.
There seem to be a lot of things "off" at the moment – most noticeable being Mourinho. He is unrecognisable from the man who returned to a club still mourning his departure. On his return, he christened himself "the Happy One". He's hardly been that has he?
I would imagine his father being seriously ill has taken its toll as it would on anyone. How would we fare in such circumstances – while trying to do a high-pressure job in the glare of the world media? I think we sometimes forget that these people who adorn the back pages, who we see on TV, who we talk about in pubs, who are the subject of countless radio talk shows etc are real human beings.
And with an influential figure like Mourinho not being right – the team will never be right either. John Terry noticeably isn't talking and organising on the pitch like we and the team are used to. This won't be helped by an experimental partnership with Zouma. Cahill may not be the best, but he and Terry had developed the nucleus of an understanding – which was glaringly absent against Everton. Many bemoaned the lack of Baba Rahman at the weekend – given the changes Mourinho had already made, personally I'd have been very surprised to see our new left-back take to the field too.
Ivanovic as we know is playing badly, Zouma too hardly covered himself in glory, Azpilicuerta has his limitations playing left-back – and what with Terry lacking in his usual organisational skills, it's no wonder we are leaking goals. Even shoring the defence up with two brick walls in the shape of (a much improved) Matic and Mikel did nothing to stem the flow.
But equally as worrying is the fact that we are scoring so few goals. Last season Hazard took on Lampard's mantel in terms of weighing in with a fair few goals from midfield. Not only is Hazard not doing that this year, he is actually providing next to nothing for those up front.
When those up front do get the ball, they seem loath to actually take a shot – confidence seems non-existent at the moment. Mourinho's post match musings on us playing well ring very hollow indeed – and that goes for the team too – they must know that they are nowhere near playing anywhere like what they are capable of.
There is a malaise that seems to be hanging around the team and for me this isn't one to be shouldered only by the manager. Personally, I think the team are letting him down. We can spend all night debating whether it is the manager's job to motivate the players or whether that is something inherent in the individual and of course the answer is that it's down to both parties. But we know what these players are capable of and anyone who watches them regularly can tell you that there are only a very few who can truly look in the mirror with no self-recriminations. Notice too how JT is not facing the cameras at the moment?
But then I guess the only person whose opinions really count are Roman Abramovich's, and of course, we will only know what those opinions are by any actions. Given the bridges that had to be rebuilt following the last parting, I'm hoping the owner is being a little more patient and is looking at last season's achievement before acting too rashly.
The other thing that needs to be considered is whether we take the painful and radical step of completely clearing what remains of the old guard and start afresh. Put this season firmly down to one of transition – scary as it may seem. Of course one would rather do this via a structured gradual process, but when you have some of the very long-term and influential players we have, perhaps a clean break is for the best – for the future of the team.
Would we, could we accept a season, possibly two, in the wilderness though? Would Roman?
Either way, the next couple of weeks just presents more potential banana skins. We face an Arsenal team who seem to have found their stride early in the season for a change – a trip up to St. James' where Mourinho has never won, the opening game of Roman's favourite competition i.e. the Champion's League and a league cup encounter which if we lost would make huge headlines. No pressure!
There are a few fickle fans already plaguing social media with their predicable hysteria – as Jose pointed out, they have short memories. It's exactly at times like this when we the fans need to come into our own and do whatever we can to raise the team – play our part – back the team and the manager. That's what I'm going to do – I've seen much, much worse than this and Jose deserves our loyalty, has earned our loyalty – after all it was he that took us to the promised land – three times – something that some have got very blasé about in recent times. Some of us had resigned ourselves to never seeing Chelsea win the Premiership, then along came this genius and turned the game and our club on its head. And now, all that some can do is gripe that it's not enough. Well the club need supporters now, fans that believe in the manager and the team and if there are those that can't do that – then you're better off at home and leave it to those of us who have been there before and have the stomach for a fight.
Posted by Trizia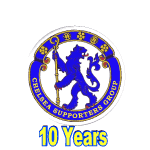 (You can see all the Terrace Talk articles here)
DISCLAIMER: All articles written for the Chelsea Supporters Group 2005 (CSG)  are those of the author and do not represent the views of the CSG. The views and opinions expressed are solely that of the author credited in the article. The CSG do not take any responsibility for the content of its contributors.
Related Images: