Chelsea Terrace Talk – Irish Examiner Article By Trizia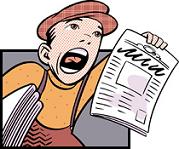 Much has been written about Mata's move to United this week – and I'm afraid that I too am going to add to the incessant debate on the repercussions of this transfer.
First I need to try & explain to those non-Chelsea fans reading this piece what Juan Mata meant to us. Mata bucked the trend of everything one associates with footballers and their over-indulgent, frivolous lifestyles. The little Spaniard did not spend his spare time in casinos or chavvy nightclubs with a endless supply of pneumatic blondes on his arm. He didn't embarrass himself on twitter, never courted controversy, was never on the front pages of the tabloids. Mata loved London and spent his time exploring his adopted City, and not the usual tourist circuit either – but the real London that usually only the locals get to know. He blogged about his life both in terms of football & what he did outside of Chelsea & it was always worth a read. If he wasn't training or doing something cultural he was studying for his second degree – how many players do you know would be even capable of that? As if all that wasn't enough, he was articulate, humble, stylish and incredibly down to earth and friendly as those of us lucky enough to have met him will testify.
On the pitch he was an artisan – watching him on song was mesmerising – the comparisons with Zola were inevitable and he immediately became a fans favourite. Player of the year two seasons running, played an integral part in the Champions League win, the Europa Cup win and an FA cup – the potential was there for him to become a legend, then the Special One came home.
I had my fears that Mata wouldn't be a Jose type player – but early on it looked like he was trying to integrate Oscar, Hazard and Mata into our new style, but it soon became evident that his long term plans didn't included the little Spaniard.
The support was torn – we loved Mata but we trusted Jose. Of course if Jose didn't want him, there was only ever going to be one outcome – and as much as it hurts – and it does hurt – I can accept it – I don't have to like it but I can accept it. What I can't accept and can't understand the rational for, is selling him to United.
There can be no justification for strengthening one of your rivals. There has been a lot of rubbish spouted this week by lots of blinkered people – apparently United are no longer a rival – laughable; also that Mata wasn't REALLY that good anyway – please; and that by selling him our team has become more balanced – give me strength.
This was about money – pure & simple. United offered more money than anyone else and the club were worried that Mata's stock would fall should he spend the remainder of the season on the bench, especially should he then also not play in the World Cup. Personally I would have risked it – kept him to the end of the season then sell abroad – there would have been plenty of interest, even if we would have had to make do with a little less cash. As much as I like Mata, we had no obligation to do what was best for him, but what was best for us – and that certainly was not selling him to a rival.
What I am most interested in was whether Mourinho had any influence on who we sold him to. I would imagine that as soon as he identified Mata as a player that he didn't need the suits at the club would take over, but I can't help but think that as soon as it became clear that United were the front runners, someone at least would have asked Jose whether he would approve of a domestic switch.
I'm torn on this one – watching Jose in the press conference following the sale, the honourable angle that he took didn't quite ring true – that Mata was such a great player that we had to grant his wish and let him go to United – that said, enough dullards fell for it and couldn't wait to take to social media to tell Mata to go forth and multiply. Perhaps Jose was having a rare case of a bad conscious? After all he had basically forced him out. There are Chelsea fans who are maligning Mata – saying that as soon as he wasn't getting a regular place, he wanted out – that he wasn't willing to fight for his place like say Luiz & Azpilacuerta – sorry but I don't hold with this. This whole affair has shown Mourinho at his most duplicitous. When asked about Mata he would confirm that he was training well – doing everything he needed to do – giving the manager a headache when it came to picking a squad. Yet by this point, Mata was getting virtually no playing time at all. I think the breaking point was Derby – Jose had more or less told the press that he would play – in itself a bit of a slap in the face – Mata effectively & publicly consigned to our "second string" – but then to not even make the cut for that was unnecessarily cruel in my opinion.
Then I wonder whether if fact Mourinho did agree the move to United and that it was a manifestation of his ego – that not only was he proclaiming that he had decided that Mata could not make a telling contribution to Chelsea, but that even if he did improve United, he (Jose) would still elevate Chelsea above and beyond any squad that United could put together. A very dangerous ploy to prove his superiority.
Mata is a fantastic player in his own right – his signing will have bought a new sense of enthusiasm to both the United players and the fans. Van Persie & Rooney are not far from fitness – imagine them being on the end of some of Mata's passes…..add a couple of new defenders and United will most certainly be back in the mix – maybe even in time for a top 4 finish this season.
They have also made it VERY clear that they will not sell us Rooney under any circumstances – Gourlay and his cronies should take notes. At a time when a seriously injured Manchester United were at our mercy, instead of putting a foot on their throat and finishing them off – we gifted them a lifeline that could prove a miracle cure. Only time will tell.
I want to end by thanking Juan Mata for his dedication, professionalism, and some of the most joyful football I have ever had the privilege of seeing at the Bridge. I am not ashamed to say that I shed a tear when I read the farewell piece he had penned – it was obvious that the love affair between he and us was reciprocal and as sure as I am that he is excited by his new challenge, I also think he is gutted that things didn't work out at Chelsea. Sadly I cannot wish him success – but I'm sure he'd understand. I trust & respect Jose, but allow me a little time to mourn the little Spaniard with the magic feet – until he scores against us at least!
Posted by Trizia