Chelsea Terrace Talk – Irish Examiner Article By Trizia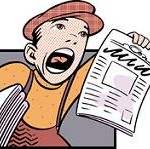 Our away form had been giving me cause for sleepless nights for a while now. I'd also been fretting that City were beginning to reach their cruising speed just as we were perhaps showing a bit of vulnerability. So the performance on Saturday was not only very welcome, but perfectly timed too.
Of course Swansea were complicit in their own undoing but their errors nowhere near told the whole story. We were rampant and it was one of those games that Swansea should count themselves very lucky that we have a semi-final tomorrow. Jose rather uncharacteristically drove the team on very vocally in the first half to keep attacking – even when we three and four nil up. Up to now we have seen him call off the dogs when two up – seems he wanted to send out a message this time.
He called the performance "perfect" and it was as close to perfection as you could get. Interestingly, from my vantage point it did look to me that Jose kept shouting at Fabregas – about what I have no idea. For his part, Fabregas looked confused and shrugged his shoulders and I have to have some sympathy for him as it seemed to me that everything was going through him. He was the conductor – the fulcrum of a devastatingly brilliant machine – I can't imagine what more he could have done.
To their credit, Swansea had come to play football – but alas, this was exactly what had caused their downfall. It would have been brave of them had they had been at full-strength and still had the services of their star-striker – but severely depleted and bereft un-front one would have to say it was at the very least fool-hardy.
The Liverpool game will be a far more cagey affair from both parties I imagine. Even Rodgers who has more self-belief in his managerial skills than most will have heeded a warning from events at the Liberty. Jose too I think will not play all his cards in this first leg although we can expect a near on full strength team as we have had throughout this competition. The League Cup was of course the first trophy that Mourinho won in the Premiership and heralded an enviable haul over the next couple of years – I can't imagine he is superstitious but he is a winner and a trophy is a trophy so he will be keen to win it.
Not only is Jose a winner but he does like a fight and so he has challenged the charges brought against him by the FA. He is an intelligent man – he doesn't believe for one moment that the footballing authorities will admit to having an agenda against the club. We know that and he knows that – but Mourinho is also a student of human nature – he will know to challenge such a charge in the public domain might have an effect on future decisions and how we are refereed.
If you take the diving controversy that surrounded us a few weeks back – once one of our players had been booked for diving, it made no difference that he hadn't actually dived – the perception that we were a diving team had been created. It then made it easier for the next referee to book another Chelsea player for diving because this perception had now become a "fact" and before you knew it four Chelsea players had been booked for diving despite one being nowhere near a dive, two being very very dubious and only one possible real dive.
So how do you now debunk this idea that we are a diving team – an idea which has been generally accepted? You have to put something else out there – something that will generate as many back-page headlines. The agenda against the club is perfect – it gets everyone's back up – the authorities, opposition fans, referees etc – but what else does it do? It will make at least some referees think twice before giving cards against us – knowing that if they get it wrong it would be held up as further proof of this agenda. Jose doesn't care that he will be found guilty anyway – he will have achieved his intentions.
He will take any opportunity to gain an advantage – no matter how minor – especially at this stage of the season. The siege mentality has worked for him in the past and despite us having seen it all before he knows it can work for him again. Ferguson knew more than anyone how much mind-games contribute to where the trophies go at the end of the season which was why he was so successful. Jose is the same – Wenger sees himself above all that sort of thing and it shows.
One thing is for sure – Jose will just ramp it up between now and May so I can only see more controversy – and as long as it's for the ultimate goal – that's more than alright with me.
Posted by Trizia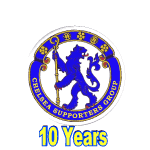 (You can see all the Terrace Talk articles here)
DISCLAIMER: All articles written for the Chelsea Supporters Group 2005 (CSG)  are those of the author and do not represent the views of the CSG. The views and opinions expressed are solely that of the author credited in the article. The CSG do not take any responsibility for the content of its contributors.