Chelsea Terrace Talk – Irish Examiner Article By Trizia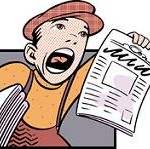 Did Cahill dive or was he trying to avoid a challenge/collision? Only Gary Cahill knows that but I have to say, I am gob-smacked by the witch hunt that has blown up from this incident since the final whistle. Seriously, you would have thought that the genial northerner had eaten a baby!
No one likes diving, but let's keep this in perspective – it's not as if he is a serial offender & there was far worse that went on on that pitch. Hull tried to kick us out of the game and shouldn't we be talking more about the kind of tackles which could seriously injure a fellow professional like the one which saw Huddlestone red-carded rather than an alleged uncharacterised dive from a pretty upstanding player? Obviously not.
Bruce can get as indignant as he likes and give the media all the woe is me sound bites that he likes, but he is only kidding himself if he really thought that had any baring on the match.
Foy WAS awful – but how is that news? He is an appalling referee and has been for some years.
But let's move on.
I have to say it – Frank Lampard is beginning to get on my nerves. As I have previously said, I don't have an issue with him going to City – after all, Chelsea can only blame themselves for letting him go, but I do believe the route he took to Manchester was pretty Machiavellian and certainly pre-planned. I imagine Chelsea would never have sanctioned a move to another Premier League club, and especially one which was always going to be a direct league rival. They also probably took him on his word that he would never play for another Premier League club after Chelsea so to see him scoring winners for City leaves a pretty bad taste in the mouth. If he had been honest when he went, I'd have wished him well but at the moment I can't help think less of him. He will always be a Chelsea legend and my favourite ever player but I just don't like him much at the moment. Apparently without his goals, City would be eight points behind us now…..just hope he doesn't prove to be THE difference come the end of the season (we all know his "loan" isn't going to end in January) then I can go back to liking him again
It was good to see Costa hit the back of the net – even if it was from 10 inches out – especially as his hard work has seen no reward in the last couple of games. We don't seem to be getting the service to him as we were earlier in the season and so he is going out further and wider trying to get the ball himself – which obviously isn't ideal. We also need the rest of the team to be weighing in with their fair share of goals (this is where we really miss Lampard) as the inevitability of Costa's next suspension is as certain as an LFC calamitous defensive display. He was unfairly booked against Hull which makes it two bookings in consecutive games – so we can be pretty sure that we will lose him a couple more times between now and the end of the season – especially when he gets booked for gobbing off to the ref as he did at Newcastle which was quite a feat given that he doesn't speak any English!!
I expect more goals from Oscar and Hazard and so will Jose.
Speaking of Jose, despite describing himself as the "Happy One" on his return to English football, he seems far from happy to me. He just doesn't seem himself. Where are the theatrics? Where are the uncompromising and often insulting words? Where are the provocative slides along the touchline or leaps into the crowd (to celebrate with his son – yeh ok) Where are the regular FA charges? The more this goes on, the more I think he has been gagged by the club and personally, I think that that is a very dangerous thing to do. Mourinho is unique – that is what has made him so successful and football's hottest property. You take that bite away from him and he is not the same animal. You need to give him free reign to do things his way.
He seems to be constantly at simmering point but preventing himself from boiling over – we need him at his grandiose best. When he last won the league here he had to over-come a couple of decent managers with good teams – now the league is more competitive than ever and he has to be allowed to use every weapon in his armoury because as Mourinho knows only too well, leagues are won as much in the mind as they are on the pitch. So whoever it is that has told him to wind it in needs to have another word and tell him to unleash the dogs of war and just go for it.
Posted by Trizia
(You can see all the Terrace Talk articles here)
DISCLAIMER: All articles written for the Chelsea Supporters Group 2005 (CSG)  are those of the author and do not represent the views of the CSG. The views and opinions expressed are solely that of the author credited in the article. The CSG do not take any responsibility for the content of its contributors.