Chelsea's Comfortable Conquest Of Sporting (by Gary Watton)
CHELSEA'S COMFORTABLE CONQUEST OF SPORTING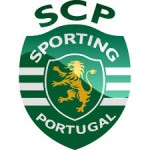 You just know that it's going to be your night when even John Mikel Obi scores. The Nigerian's first-ever European goal ensured a comfortable triumph against Sporting Lisbon which leaves the Blues with a 'sporting' chance of lifting Europe's top club prize next year. I've heard a lot of poppycock about how Mourinho is prioritising the team's Premiership campaign. Having already won England's top trophy with Chelsea twice, I am sure that JM would dearly love to tick the box of European champions too. Any suggestion that he is more interested in domestic glory this year is nonsense. Chelsea must set their sights on everything.
It was good to see Chelsea finish the group stages with the most goals – seventeen to be precise. It was also wonderful to see young Ruben Loftus-Cheek appear for the last ten minutes, and his cameo was a notable one. He was very keen to get the ball and he did not go missing in the latter stages. Maybe just maybe Chelsea are finally bringing through some genuinely talented future players after the false dawns of Bertrand and McEachran and the general stagnation since John Terry emerged over a dozen years ago. Chelsea could and should be developing more young players for our own use in future times and not simply to be farmed out to other clubs.
Anyhow, I would love to see Chelsea become the first club ever to win the domestic treble of both cups and the league. That is achievable, even if an unbeaten season has proven to be a bridge [over the Tyne] too far.
Mourinho is correct in stating that there are a number of sharks lurking in the waters of the last sixteen for our fearless troops. Juventus and PSG in particular boast high calibre players, and each team are the champions and league leaders of their respective countries, so a draw against such teams would be precarious indeed. Then there is good old Basel. They are definitely not as Fawlty [or faulty] as Basil, and are nobody's fools. They certainly have a proven track record of conquering English clubs, be it Manchester United, Tottensham Hypespur, even Chelsea twice last year, and now dear old Liverpoo. Basel will probably relish a double-header against Chelsea, more than we ought to against them. Having said that, we have a better team than the one that was abject against them twelve months ago. The other two possible opponents are Shakhtar Donetsk and Bayer Leverkusen. The latter look to be the easiest route to the last eight. Although Donetsk would be a drag for our away support, I would be keen to have the opportunity to avenge the exit from the 2012-13 Champions League from a group which interestingly contained both Juventus and Shakhtar. Cup draws have a mischievous habit of bringing old rivalries back together again in imperfect harmony. My preferences for the last sixteen would be: 1. Bayer Leverkusen; 2= Shakhtar Donetsk; 2=. FC Basle; 4. PSG; 5. Juventus.
Elsewhere, it was a pity that Manchester Mercenaries sneaked into the last sixteen [with only eight points!], but then again it may prove to be a blessing, as it keeps Manchester Wannabes occupied with at least two extra fixture commitments in February and March, as they cruelly pursue Chelsea in the English Premiership race.
Finally, it was great to see the special Anfield European night prove instead to be a special one for FC Basel. We all should thank Liverfools for entertaining us all so royally over the last couple of months with their slapstick, farcical European campaign. We should also congratulate the club with more history than us [apparently] for qualifying for the Europa League and look forward to them returning to the Champions League in nine or ten years' time. Meanwhile, the astute Gary Neville has described the meeting this weekend between the former superpowers of Liverfools and ManUre as equivalent to a pub match between the Dog And Duck and the Red Lion, such is the pedigree of both teams at present. I am liking that Gary Neville more and more each day.
The author can be stalked at http://chelsea.thefootballnetwork.net
You can view all of the Football Network articles for the CSG here
DISCLAIMER: All articles written for the Chelsea Supporters Group 2005 (CSG) are those of the author and do not represent the views of the CSG. The views and opinions expressed are solely that of the author credited in the article. The CSG do not take any responsibility for the content of its contributors.