Chelsea – Tottenham (by Gary Watton)
CHELSEA – TOTTENHAM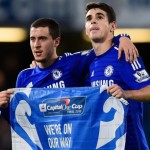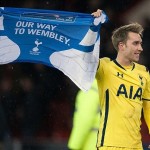 Chelsea, the club that condescending Liverfools claim has got no history, has indeed an interesting history of league cup skirmishes against London rivals Tottenham Hotspur.
Ahead of this Sunday's forthcoming Capital One Cup final, let's take a brief look down memory lane at the previous seven tussles in the league cup between these two neighbours.
It is interesting to note that all such cup ties took place at the business end of the league cup, so much was at stake, aside from local bragging rights.
Wednesday 22nd of December 1971: CHELSEA 3 Tottenham Hotspur 2 [semi-final first leg]
Peter Osgood scored shortly before half time. 'Spurs' then scored twice early in the second half, but a late penalty from John Hollins ensured a narrow home win.
Wednesday 5th of January 1972: Tottenham Hotspur 2 CHELSEA 2 [semi-final second leg]
Martin Chivers scored just before the interval. Chris Garland repeated his goal from the first leg, but it took a late equaliser from Alan Hudson to deny Tottenham.
Wednesday 16th of January 1991: CHELSEA 0 Tottenham Hotspur 0 [quarter final]
Chelsea did everything but score in this one-sided contest. At least Dave Beasant kept a clean sheet. Had Chelsea blown their best chance to defeat Tottenham?
Wednesday 23rd of January 1991: Tottenham Hotspur 0 CHELSEA 3 [quarter final replay]
Andy Townsend helped Chelsea into an early lead. Later in the second half Kerry Dixon and a Dennis Wise penalty rubbed salt into the home club's wounds.
Wednesday 9th of January 2002: CHELSEA 2 Tottenham Hotspur 1 [semi-final first leg]
The prolific Jimmy Floyd Hasselbaink scored in each half, but a Les Ferdinand effort halfway through the second half gave the visitors an important away goal.
Wednesday 23rd of January 2002: Tottenham Hotspur 5 CHELSEA 1 [semi-final second leg]
In this freak result, everything that Tottenham fired at the Chelsea goals seemed to fly into the top corner of the net. Hasselbaink was also wrongly sent off.
Sunday 24th of February 2008: Tottenham Hotspur 2 CHELSEA 1 [FINAL; after extra time]
A Drogba free kick presented Chelsea with the interval lead. However a rare goal from Woodgate early in extra time proved decisive against lack lustre Chelsea.
Posted by Gary Watton
The author can be stalked at http://chelsea.thefootballnetwork.net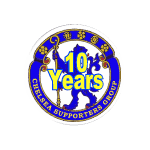 You can view all of the Football Network articles for the CSG here
DISCLAIMER: All articles written for the Chelsea Supporters Group 2005 (CSG) are those of the author and do not represent the views of the CSG. The views and opinions expressed are solely that of the author credited in the article. The CSG do not take any responsibility for the content of its contributors.