A Dreadful European Exit [by Gary Watton]
A DREADFUL EUROPEAN EXIT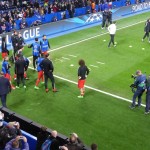 I had a sense of foreboding ahead of this second leg, and I was not reticent about expressing concerns in previous posts, so yes it is a case of smugly stating, "I told you so." That's not to suggest that I am in a celebratory mood. Watching your team twice come within several minutes of the quarter-finals, only to have their entrance ticket snatched away from them was painful. I do so hate conceding late goals. However, Chelsea were totally authors of their own misfortune, and any excuses or expressions of sympathy would be futile in the extreme.
First of all, Paris St-Germain are deservedly through to the last eight. They ran rings around Chelsea in Paris [ a match overshadowed by the racist stupidity of a handful afterwards]. They then defended superbly against an increasingly impotent Chelsea. They even had the lion's share of possession and had to cope with the disadvantage of playing away from home and also the handicap of playing against an extra man. Mind you, such was Chelsea's lack lustre performance, one could have been forgiven for thinking that it was PSG that enjoyed a one-man advantage.
Chelsea only have themselves to blame, and the finger needs to pointed well and truly at the manager. I am sick of hearing how Mourinho is a tactical genius. Genius? My arse. He is 'brilliant' at urging his team to be cautious in away first legs, then he tries to manipulate the home advantage of the second leg by giving a wink to the referee about the away team's likely "aggression". Chelsea complaining about aggressive opponents is very much a case of the pot calling the kettle black. Then, our troops are encouraged, presumably by the manager, to influence the referee by rolling around in agony and exaggerate the impact of their injury to engineer a sending off. Oscar's reaction to Ibrahimovic's stupid foul was embarrassing.
There again, we should not be surprised. This is the same Oscar who was in floods of tears at Brazil's humilation at the 2014 World Cup. Small wonder that Ibrahimovic has described Chelsea as "babies". On the subject of Oscar, there needs to be a major rethink about his role in the team.
He's way too peripheral, and not a patch on Coutinho at Liverfools. Is it time to play Oscar alongside Matic, and push Fabregas into the Number 10 role? Personally, I think that we should have sold Oscar to ManUre and kept Juan Mata.
Last night was crying out for someone with a bit of guile to unlock the brilliant PSG defence. Funnily enough Mata is now out of favour at ManUre. Jose could do worse than make a bid to re-sign Mata in the summer, although he won't, because to do so would seem like a public admission that he made a mistake. Managers are like politicians in that they rarely admit to having made a mistake until they 'tell all' in their lucrative memoirs. Anyhow, I digress.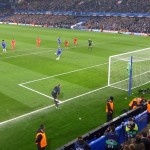 Unfortunately, what separates Chelsea from the great trinity of Barcelona, Bayern Munich, and Real Madrid is that this trio are often able to put their two-legged contests to bed in the first leg, and then cruise through the return leg. Just take a look over knockout results from previous seasons to discover that the three giants have been able to take a two-legged contest by the jugular in the first fixture. When have Chelsea ever produced an emphatic first-leg win in the Champions League that left the outcome in little doubt? Apart from winning at awful FC Copenhagen in 2011 in the first leg, we always, ALWAYS, leave ourselves with plenty left to do in the second leg of a Champions League contest.
Even at mediocre Fenerbahce, back in 2008, we nearly succeeded in making a meal of that one. Mourinho, I'm afraid, doesn't specialise in first leg blitzkriegs. Regrettably, we always seem to get drawn away from home in the first leg. This ought to be an advantage, except the Special Needs One then plays way too cautious [a recurring theme] away from home, assuming that the second half will provide a more turbo-charged performance. Well that 'philosophy' [I wish that Jose and others would stop using the pseudo-intellectual word 'philosophy'] was demolished with the farcical two legs against PSG. In fact, the writing, as I suspected, was on the wall in the first leg. PSG bossed our hapless bunch in Paris, but somehow we escaped with a draw, when a 3-1 or 4-1 would not have flattered the hosts. We then feel we have licence to cruise in the second leg, armed with what is always, ALWAYS, a puny one away goal. A paltry one goal in the away first leg makes the ludicrous assumption that the other team cannot at least match that accomplishment in the second leg.
Yes, Chelsea lost the tie with PSG with as much negativity at the Stade de France as they did with their laid back display in west London. The PSG goalkeeper scarcely had a save to make, other than one from Ramires that led to the corner from which Cahill scored. Even then, our overpaid muppets contrived to concede twice from corner kicks. We had Cahill, Costa, Drogba, Ivanovic, Terry, and Zouma to defend the corners in extra time. Could you ask for taller players and more renowned headers of the ball?
Anyhow, congratulations have to be extended to David Luiz and Thiago Silva for two outstanding headers. Perhaps it was Chelsea's misfortune to be paired with the runners-up from the Barcelona and PSG group, whilst lucky Arsenil merely had to make do with the winners of Monaco's group. However, we have had our share of comfortable draws in recent times [Bradford City at home?] so let's not blame lady luck or even the referee. Yes, the latter should have awarded a penalty after a brilliant mazy run from Costa. Clearly, Costa is fated to never winning a penalty when he is fouled. Ultimately, Chelsea have to expect to be lumped in with any good team in Europe, even in the last sixteen. You have to be able and prepared to play and beat the best in Europe in order to triumph in its premier competition.
Furthermore, I reckon that Mourinho's 4-3-3 formation has reached its sell-by date. It worked like a charm when Drogba was in his prime, assisted by Cole, Duff, or Robben on the flanks. At present, Hazard is on one flank, and Costa is the lone ranger in the middle, with no support. There was never anybody but him in the box to aim at last night. It takes a pass or cross of great precision to find Costa in such circumstances. Clearly Chelsea were crying out for a Frank Lampard to ghost into the box and get on the end of a chance. Unfortunately, that boat has sailed, and Fabregas is not a like-for-like replacement. Cesc just refused to commit himself to venturing as far as the opposing penalty area last night for fear of PSG hitting us on a counter-attack. No doubt he was under instructions from the 'genius' not to stray too far forward. Heaven help us.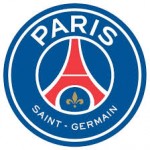 Well, Costa, who was bought presumably with the Champions League in mind, never scored once in this year's competition. Has his rich vein of scoring run its course? Is the 'Special One' becoming too over-reliant on him? It even looks like Hazard will eclipse him as our leading goalscorer. What of Cuadrado? Is he the new Marin? Is he really an improvement upon Schurrle? I'm afraid that I remain sceptical about our Premiership charge. The team is in danger of staggering over the finishing line, although admittedly they will have no other distractions between now and May. If Chelsea do win the Premiership, it will be cause there are nineteen teams in the league who are worse than us. Incidentally, if the Premiership was starting just now, I fear that we would finish behind Arsenil and Liverfools.
As for the great Mourinho, his cagey, cautious tactics are an unremitting bore. Chelsea's histrionics are transforming us into the team and club that everyone hates. Well, people like Trizia might be happy about the hatred, but can we not please win with a bit of style and dignity, without falling out with everyone? Chelsea will never win the Champions League under Jose Mourinho. His teams play with fear and negativity when confronted with what the manager deems as a difficult opponent. I even dread to think how we will approach the forthcoming league skirmishes against Liverpoo, ManUre, and away to Arsenil.
Finally, it is a myth that Chelsea are good on the break. Consider the following matches where we took the lead, and got pegged back. A truly good team would extend their lead by defending well and being lethal on the break:
both away and at home to Manchester Mercenaries, we scored first but did not win
away to ManUre, we scored first but did not win
away to Liverpoor in the Capital One Cup, we scored first but did not win
both away and at home to PSG, we scored first but did not win
It is becoming an awful habit.
Unlike others, I never write posts or publish anything to win new friends or be popular, but I must warn you legion of Mourinho lovers and apologists, Chelsea will never, I repeat NEVER, win the Champions League with negative Mourinho in charge of the team.
Posted by Gary Watton
The author can be stalked at http://chelsea.thefootballnetwork.net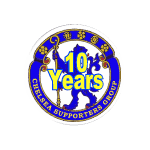 You can view all of the Football Network articles for the CSG here
DISCLAIMER: All articles written for the Chelsea Supporters Group 2005 (CSG) are those of the author and do not represent the views of the CSG. The views and opinions expressed are solely that of the author credited in the article. The CSG do not take any responsibility for the content of its contributors.