A Couple Of Questions (by Gary Watton)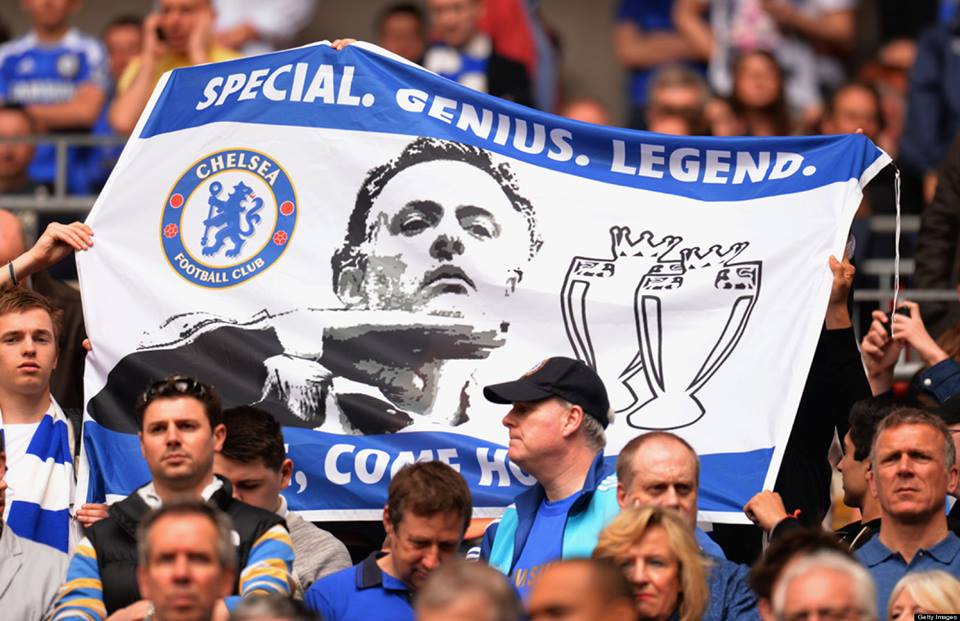 A Couple Of Questions
Now that the transfer circus is mercifully over for a few months at least, allow me to provide the following food for thought and a couple of questions. It just might be that various smaller clubs are now deciding that they won't be bullied into offloading their best players to the likes of Arse-nil and ManUre, which is a good thing.
Or could it be that the bigger clubs have now decided belatedly that they won't be extorted and pressurised into paying over the odds? Whatever the explanation for the lack of purchases by our nice rivals, it was amusing to see their supporters getting so upset by the lack of transfer activity. Anyhow, let's examine Chelsea's recent 'business'.
First of all, why why why do Chelsea keep insisting on doing business with Liverpoo? It's like supping with the devil. I mean, how many players have Arse-nil or ManUre supplied to us in recent years? Yes, they have more sense than to be feeding us with talented players.
However, Chelsea have now provided the Kopites with Joe Cole [admittedly a good piece of business by us], Daniel Sturridge [a potentially disastrous own goal] , and now we've loaned our lovely Scouse friends Victor Moses.
Now, Moses is not a huge loss and probably not a huge gain for them either, but why risk more stick from those condescending Mersey mouths by assisting their Premiership campaign? It's ludicrous. In return we bought Meireles [scarcely a huge success] and Torres [another 'work in progress' and certainly not value for money!] Of course, Sturridge might just be enjoying a purple patch and could be ousted by Suarez or another striker in due course, but so far our decision to offload Sturridge and replace him with Demba Ba was the latest demonstration of brainless business by Chelsea.
Surely when Ancelotti loaned out Sturridge to Bolton Wanderers and he scored several times for them, it should have been apparent to our slow learners that this guy is a proven scorer in the Premiership. Secondly, why the hell do we keep buying so many African players? We have at least six in our squad [not counting the prodigy Bertrand Traore and yes I would like us to purchase him]. What will we do when the African Nations Cup rears its head every other January and February? We will be losing probably about four players at a time of fixture congestion when probably another four are either injured or suspended.
It is plain stupid to load our squad with players who will be absent every other winter for several weeks. Again, ManUre, Arse-nil, Tottensham, and Liverpoo are not quite so stupid. Our African contingent contains the likes of Obi Mikel and Essien, neither of whom looks likely to get many starts, if the first few weeks is anything to go by.
This begs the question of why we have so many playing staff who are only overloading the payroll? Are we so insecure that we must have about three players for every position? Too many cooks spoil the broth, and a huge squad leaves the manager pondering for the first few months about who his best formation or team is because he constantly rotates it in an effort to keep everybody happy.
Funny how such an approach by Tinkerman Ranieri was scorned, but now it's perfectly sensible to do this. Well, if we tinker all the time, we will keep nobody happy. Mata cannot get a start. Van Ginkel hasn't had a start. We end up sending our best young players on loan because Jose [who can do no wrong] Mourinho is insecure about fielding young players. Now that Lukaku has astonishingly been overlooked again, what are the odds that he scores more league goals than either Demba Ba or Torres?
He did score a hat trick against ManUre at the end of last season. How many players past and present have done that? Finally, I do have a hunch that Eto'o will score many goals in the next couple of seasons. He does appear to be precisely what we need: a natural predator. I actually want someone who is literally a centre forward, who does exactly what it says on the tin. He loiters in the centre, in a forward position.
Too many of our forwards of late try to emulate Rooney by drifting all over the place and dropping deep and contributing to various moves. This is all commendable stuff which demonstrates a good work rate. However, I prefer someone who stands hands on hips around the penalty area waiting for a through ball or a cross. We need a poacher who has a lethal touch, and not another fancy dan striker. Chelsea have bags of creativity and skill and speed. We just need an old-fashioned centre forward who regularly gets on the end of chances and converts many of them. Agreed?
Gary Watton; see also http://sporthistorian.blog.com/chelsea