Chelsea Terrace Talk – Irish Examiner Article By Trizia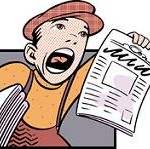 I'm not enjoying my football at the moment. I find myself wincing and looking away. I watch passages of play from between my fingers. I count down the minutes – willing that clock to run down quicker. I'm scared. And the team look scared. And even Jose looks a little perturbed…..
I have a theory that this is all still a hangover from the Tottenham game. Jose was never, ever going to let that happen again and I think instructions about keeping the ball and not making any risky passes were a direct consequence. Players would rather pass the ball backwards, or just stop until an easy option makes itself available rather than risk losing the ball while trying that incisive forward pass. Only Hazard plays with freedom and total belief in his own ability but even he can't win the league by himself!
The collective, joyful sigh of relief at the final whistle demonstrated exactly how hard Stoke made us work for those three points. It was as if they could smell the fear – and if we carry on like this, every team is going to think that they stand a fair chance against us – top of the league or not.
Arsenal in comparison look a well oiled machine and I can only be thankful that hopefully, barring any disasters, that they have left their run too late.
But back to our one beacon of light at the moment – Hazard – quite simply the best player in this country this season – although we all know that the journos will consider Harry Kane's four month stint far superior to the Belgians all round dazzling season long form. Without him I really am not sure where we'd be. And given how he is illegally targeted by the opposition and the lack of protection from the referees in this league, I'm surprised we still have his services this far into the season. For his part, he seems to bare no malice – just sees it as part of the game, but without Costa now until possibly the end of the season, and Fabregas providing nowhere near the number of goals Lampard used to, well, we need to wrap the little magic man in cotton wool!!
We face arch-rivals QPR next – theoretically an "easy" encounter – if it wasn't for the fact that they always seem to raise their game against us – and this time it has the added incentive of them possibly being able to help derail our title charge. They are also fighting for their miserable lives and just to make me even more nervous – they go and win 4-1 away from home this week. Afraid of QPR – I need to give myself a good shake.
Of course not all our fans are scardey cats like me – there was a definitive shift in the last third of the game against Stoke and a loud and confident chant of "we're gonna win the league" started in the Matthew Harding stand and carried around the ground. This seemed to settle the players nerves too and I think demonstrates that even now a crowd can make that difference.
I think the players would also benefit from a confident Jose – and to the outside world – he looks far from it. Hopefully in private with the team, he is more positive – it's what he is known for after all – instilling belief in all that play under him. He is "different" this time around though – with only a few flashes of his former glorious self. Maybe he's mellowed, maybe he's under strict instructions to reign it in, maybe he is finding it all much harder than he imagines – who knows? It worries me though. I want him to stay – a long time – build a dynasty – like he should have done the first time.
Of course that decision lies with one man only – someone who has hopefully learnt that when things do go wrong, as they occasionally will, he can't simply throw the manager out with the bath water. The club seems to be turning a corner in the way it is run and part of that needs to include not paying dozens of managers contracts off when they are deemed to have failed following a few loses. Mourinho belongs to an elite small group – one of the best managers in the world, possibly the best manager in the world. We need to trust him, back him and nurture him – because at the moment at least, there seems to be few better than him.
Posted by Trizia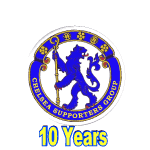 (You can see all the Terrace Talk articles here)
DISCLAIMER: All articles written for the Chelsea Supporters Group 2005 (CSG)  are those of the author and do not represent the views of the CSG. The views and opinions expressed are solely that of the author credited in the article. The CSG do not take any responsibility for the content of its contributors.
Related Images: