CSG Member To Visit Cobham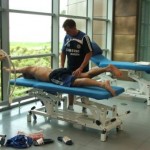 Chelsea Supporters Group's involvement with the Fans Forum includes an annual visit to the Chelsea Training Facility at Cobham with other forum members, this involves a chance to meet the players and see behind the scenes at this fantastic facility.
Along with this the forum representative gets to take a guest and this year we decided to take a supporter from those CSG members that have attended Cobham for the 'Fans Tournament' and helped with the running of this annual event.
With quite a few deserving souls we felt the fairest way was to make a draw, and the lucky winner is MARK BOSWOOD, so many congratulations to him and commiserations to the others who equally deserve the chance to make this trip.
The date of the visit is the 19th May (ring any bells?) and the day after West Brom away so there could be a double celebration!? – let's hope so.
We hope to make this an annual draw in the future subject to visits being available through the Fans Forum.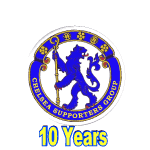 Posted by Peter T
DISCLAIMER: All articles written for the Chelsea Supporters Group 2005 (CSG) are those of the author and do not represent the views of the CSG. The views and opinions expressed are solely that of the author credited in the article. The CSG do not take any responsibility for the content of its contributors.