Chelsea Terrace Talk – Irish Examiner Article By Trizia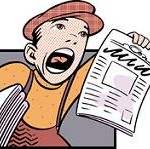 It was not pretty. It was painful to watch. In fact, I think we are getting progressively worse week on week. Eighty-seven minutes without one shot on target tells its own story – but somehow we managed to snatch those three points and break QPR fans hearts….and Arsenal hearts – that alone makes up for the ninety minutes of diabolical football.
Abramovich was at the game, so hopefully he could see for himself how badly we need another striker. Drogba did his best and the mind is definitely willing but the flesh has had it quite frankly. That said he did a job defensively on a couple of occasions and neither can I say he was the worst player on the pitch. But perhaps before Roman gets out that well thumbed wad – perhaps Jose should consider giving Patrick Bamford a try. He's been out on a number of loans including his current successful season at high flying Middlesbrough. We need to start giving these players a real go – not just the odd couple of games in the early stages of the league cup and Bamford certainly seems to know where the goal is.
But I digress. At the final whistle the players were celebrating as wildly as the fans. They knew how important that game was – not just for West London bragging rights, but with Arsenal getting into their stride while we seem to be stuttering towards that finishing line, it was a huge physiological boost. Especially given the fact that we have to face Arsenal and the resurgent United too.
Hopefully now that Matic and Fabregas will not be playing under the cloud of a possible two match suspension, we will see their form of the early campaign return. Matic especially has concerned me – he has certainly not been at his best since his last suspension and during the QPR game it felt he was more of a hindrance to his team mates rather than the opposition.
Of course this is only so noticeable as he was such a power house for so much of the season – and he certainly wasn't the only one who had a bad game – take your pick on that one – but his position is pivotal on how the rest of the team play in terms of how much time and space they get on the ball. With him below par we are suffocated so quickly and easily. I'm not a big one for stats normally, but was interested to see that this was our worst game of the season in terms of pass completion. That does not surprise me at all as our passing seems to have deteriorated badly in the last few weeks. I'm hoping the morale boosting win, the removal of the suspension threat and the huge step towards that title will reinvigorate the team before being tested at the Emirates and at home to United. We also usually fare better against teams that come to play us rather than teams that come to stop us so we may possibly get a break from the turgid displays we've seen of late.
Speaking of turgid, I can't emphasise enough how satisfying beating QPR was – especially as we did it so late in the game. We had hardly heard a peep out of them all game (except for the tasteless songs about John Terry's family obviously), but as that clock ticked ever closer to that 90 minutes they finally found their voices sure as they were in the knowledge that they had partly derailed our title aspirations. The stunned silence from their fans as Fabregas whipped off his mask following his strike and was engulfed by his team mates and the mad celebrations in our end were delicious – the contrasts was stark. The only way it could have been any better would have been if JT had scored it…..with his hand….while being ten yards off-side…..
Still, we've done the next best thing in hammering another nail in their Premier League coffin which must be reaching nigh on completion by now.
As for the other end of the table – our end of the table, I can't say even now that I'd describe myself as overly confident but with every game it obviously reduces the possibility of us being caught so not so much a nervous wreck as a couple of weeks ago at least.
Jose too seems calmer although still careful in terms of what he says publicly. I do wonder what he has learnt at the helm of this particular team. Whether we'll see him back in the transfer market for the more traditional type of player he likes – more the physical kind of player – the type whose main contribution is brute strength. Or will he address our lack of width which has often been exploited this season – somehow I doubt it. Wingers are often mercurial delicate things and I think as far as Jose is concerned we have enough of that in the form of Hazard and Oscar. That said, it was pointed out to me the other week that buying players (with just a few notable exceptions) is not really a strength of his (he has to have ONE weakness) so maybe the club thinks too so any new signings may not necessarily be his choices anyway.
But for now we have what we have and we need to drag ourselves over that line one way or the other – and the more foes in red we can slay on the way, the better and quicker our path to the glittering prize!
Posted by Trizia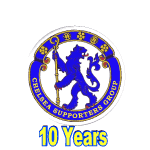 (You can see all the Terrace Talk articles here)
DISCLAIMER: All articles written for the Chelsea Supporters Group 2005 (CSG)  are those of the author and do not represent the views of the CSG. The views and opinions expressed are solely that of the author credited in the article. The CSG do not take any responsibility for the content of its contributors.