Think it was public knowledge when a very young Eden arrived, that there would be haters.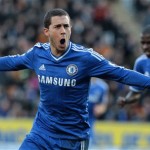 Playing for Chelsea is not like playing for any other club, there is a general hatred from the press, other football supporters (jealousy) and of course we are the root of football evil (FA and UEFA)….. maybe a little less from the latter since we have won the cup with the big ears.
The FA have continued to do their bit and maybe take it on a little further, their ignorance of avoiding giving us penalties, will no doubt be extended to the taking of wearing garlic, some religious artifact and silver bullets when officiating our games next season. Hopefully Eden will get more protection in the future, because its players like him we come to see.
Taking a view at our officials (info from 2013) Howard Webb before he retired was taking home 120,000 pounds plus extra bonus's. The average salary was 38,000 plus 1,150 per game. So 70,000 would be an average salary. Professional well its professional money, but are we getting a professional performance? I'll cut to the chase, I watch football to see the players do their stuff, I don't watch to see the official, if he has a good game you don't notice him, but sadly over the last few years they have become stars themselves.
Everyone has an off day from time to time, that is all about life for us all. But when an official loses the plot its a public wobble, in front of millions and it does get examined. There are official that we really do get the worst of and just for the record I'll name the ones that make me cringe when I know they are taking our games or did take our games… Cattenburg… all the trites of a man who should not be allowed near a recreational park let alone a Premier League Stadium, he has the Blair political smile, and acts like a demonic god on the pitch.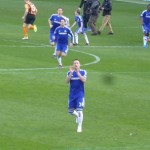 His performance at Stamford Bridge when we played Man Utd, was one of the worse I've ever seen. We have 2 Red cards Foy (away QPR) with the following Terrygate affair, Foy really did have a bee in the bonnet to get at us, Poll the old favorite acted up the star many times until his card trick at the world Cup in 2010 saw the end of his career. For me Webb was a big game official, he played up for the big teams (excluding us) and a viewed bias to a Red team from up North. I will name one who was in the past among that list….. Halsay, I overheard a pre-match conversation he had with the other officials at a Birmingham hotel, and it was very anti Chelsea, a tone had been set before the game… but credit to the man who had time off for cancer, he came back a much better official.
The game has changed so much over the past 30 years, I'm in favour of supporting officials, giving them all the help as possible. Technology so often resisted like goal line camera's are a great aid to making the right decision. Two events always come to mind, Tottenhams goal at Old Trafford and our own Lampards in the world cup against Germany in 2010, the only person who did not see a ball 3 feet over the line was the man with the whistle! The only person who could defend that was Blatter (I need say no more).
Why are we not allowed to hear the discussions on the pitch?…. It will help most of understand what goes on, and cut out the abuse the officials get. I don't like seeing player giving officials the verbal, it should be stamped out.
Simulation…. we all hate it…. its really called cheating, and sadly all teams do it, some just do it better than others, some actually earn a living out of it. Thus my solution would be allow a Chopper Harris like challenge upon the simulation offender for every action taken. A double benefit of less yellow cards which are now like confetti at a wedding and less playing time for the cheaters.
Small steps forward, and with some good fortune, we might just see a tin pot being presented.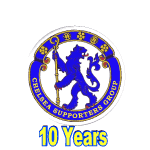 Posted by Voltaire
DISCLAIMER: All articles written for the Chelsea Supporters Group 2005 (CSG) are those of the author and do not represent the views of the CSG. The views and opinions expressed are solely that of the author credited in the article. The CSG do not take any responsibility for the content of its contributors.