Chelsea Terrace Talk – Irish Examiner Article By Trizia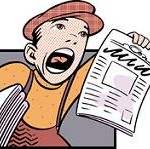 As the final few seconds ticked by at the Emirates, the Arsenal fans sang "boring, boring Chelsea" – oh the irony. A club whose history was built on one nil arm in the air off-side trap football. Short memories.
I'm not really sure what they expected anyways. Everyone who has even a modicum of footballing knowledge would have called the draw well before the game. Jose was never going to do anything risky when we are this close. And the team are well drilled in "you shall not pass". But let's face it, if Michael Oliver had had his specs on, or his magic shirt of impartiality, we could have won that by one, two even possibly three penalties. But then most Chelsea fans don't expect to get penalties anymore – I think they have been outlawed by the FA as far as we are concerned.
It was a weird game for me as I was behind enemy lines in the Arsenal end – can't say I enjoyed it much. It was semi-corporate – their "club" level. Strange atmosphere – if I didn't know better, I'd have said that most of those around me didn't even like football. It was more like being at Westfield shopping centre – middle class families, all clutching their club shop bags, eating hot dog and chips for £12 a throw (no – I'm not kidding) – if this is what the other clubs aspire to, then God help us……
I imagine the majority of papers will bemoan the defensive tactics – but watching John Terry putting in the kind of display that confirms, should any confirmation be needed, that he is still the best defender in the country by quite some way should get the purist's going surely? Especially given the fact that he was unwell before the match. Azpilacuerta too, an unassuming, low key player, who has made himself undropable in what will probably be the league winning team (still not saying it) while playing on the "wrong" side. Exactly how did Bertrand come ahead of him in the PFA team of the year? Willian's work rate too was something to admire as was Fabregas's vision. Football is not just about tippy tappy showmanship – although given the squeals of pleasure around us every time anyone did a back-heal that is not an accepted view in North London. Probably a good job that Hazard never went to Arsenal – the fans would spontaneously combust with sexual pleasure every time the little Belgian magician picked up the ball. We Chelsea fans are far more pragmatic – whatever it takes to get us over that line is fine with us.
Also given that Remy and Costa were out, Drogba nearing his 104th birthday (and also hadn't trained due to a minor injury) what did anyone really expect? Oh and by the way, since Jose's return to SW6 – the aggregate score between clubs is 10-0 to Chelsea – so who exactly is boring?
A bit more info for those who think that Chelsea are anti-football – we have scored 65 goals, have the best defence, most clean sheets, lowest number of league defeats – oh, and we're top of the league in case you hadn't noticed – put that in your pipes and smoke it!
But the job isn't done yet – Leicester won't be a walk in the park, especially as they managed to get yet another win this week. So we need focus and hope that Costa may be passed fit – Jose has already confirmed that Remy will not make it – must be very disappointing for him given Costa's recent absence – could have staked a real claim.
All that said, I quite like the fact that opposition fans, pundits, papers have all got on their high horses about our style of play. How we don't deserve it, the dullest Premier league win (possibly) in history. The green-eyed monster manifesting itself at the very mention of Chelsea – love it!
Should we win it, it will also prove all those doom-merchants who waxed lyrical on the fact that Mourinho should never have come back, how he couldn't do it again – how it would all end in tears.
The draw against Arsenal has also given us the opportunity to win the league at home which would be good for a number of reasons – so more of our own can be there and witness it and celebrate it obviously. But more for the fact that that would mean that Liverpool would be expected to give us a guard of honour – and I would REALLY like to see the likes of Henderson and Gerrard doing that. Perhaps the Chelsea team could all wear t-shirts under their Chelsea shirts especially for Stevie which read "look what you could have won".
Either way, this league will mean a lot as it will have been fought hard for and against some of the best teams we have ever seen in the Premiership. Against teams with more resources than us, against teams who have had better luck in the injury stakes than us, and certainly against teams who fare better against the officials and the FA than we do. Chelsea have nothing to be ashamed of and those that do not give us the credit that we are due should look at themselves and what they have failed to do, rather than any perceptions of how we have won it. Every title is won by the best team -that is fact and this league will be no different.
Posted by Trizia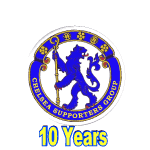 (You can see all the Terrace Talk articles here)
DISCLAIMER: All articles written for the Chelsea Supporters Group 2005 (CSG)  are those of the author and do not represent the views of the CSG. The views and opinions expressed are solely that of the author credited in the article. The CSG do not take any responsibility for the content of its contributors.