After The Dust Has Settled …… What Next?
So the season has finished ……

…. well excluding both the FA Cup Final which Arsenal and Aston Villa will battle out, and the Champions League Final.
The interest is mild, I love the FA Cup, its history and does give us a few surprises, we only have to look back a couple of years to see now 3rd division Wigan beat Man City, but this year can a very average Aston Villa beat the PL's flat track bullies?
Villa last made the old Wembley against us in 2000 and it was a very dour game, Villa set up to kill it , but we made it in the end with a grinding 1-0. So can Villa do better this time? I hope but doubt it, Wenger is a master of beating also rans, and Villa come into that category, Sherwood has them playing better, but they have been battered twice in recent weeks. It's a defining time for Wenger and Arsenal, they both have to start to deliver the goods on a regular basis, and 3rd or 4th in the PL is just not good enough. Sadly I think they will win at a canter 3-0.
The silly season now upon us, with links to the unbelievable and the incredible, however this year for many it's going to be more about who leaves than who comes in. All of the major clubs at home are hoping to keep their best players as well as welcome a few new faces. We are no different, we did an amazing job on a very small squad and really were lucky with injuries excluding Costa, which with his absence we had to change our style. For us we need 2/3 players, plus the youth should add a few extra numbers, the defence looks good, and extra striker and midfielder and please keep Cech, having world class goal keepers is the foundation of all success, thankfully in North London 11 years on and the Nutty Professor still can't see it.
Man City, much depends if they keep Pellegrini, it's clear that Aguero, is a world class striker, keeping Toure as it now seems could be the best thing for them all summer. Hart is a great keeper, but that defence needs some work, City will spend regardless what FIFA fair play says. Milner is on his way.
Van Gaal, and Man Utd coughed up a lot last year and it's on the plate that they will do it again. However, they claimed to be close to us and during a good run thought it was back to their old ways, but honestly they are still a long way behind and 17points is a big gap. The Falcao who destroyed us in the Super Cup a few years is a shadow of that, Di Maria, looked the business and it's a surprise that they don't know how to use him. Take a look at that squad and Mata stands out, however Van Persie looks at the exit door, but the major worry must be de Gea, it must be 50/50 if he stays, maybe that is why they now have Valdes, another big spend ahead.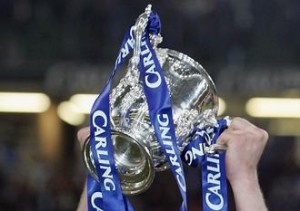 Liverpool have come back down to earth with a mighty bump, Gerrard gone, Johnson gone and Sterling can't wait to leave so it appears. Rogers now looks like a busted flush, Sturridge spends more time sitting in the stand ( did we know something here when we sold him), Balotelli was an expensive disaster, both Lovren and Lallana more expensive signings failed to shine, only Coutinho looked good. I can't see the owners giving more cash to Rogers, so with other quality managers looking for jobs, odds on he will depart as well. That 6-1 thumping at Stoke showed that the players did not care or believe.
Arsenal, being linked to everyone already. It has to be Wengers last chance, I can't imagine any club keeping hold of a manager who just keeps on missing the bleeding obvious. The move from Highbury to the Camel Dome was a long time ago, they should have kicked on from there years ago. Until last season they reminded me of a rich man with deep pockets and short arms, selling rather than buying. However they have invested, but still miss the obvious, defence is getting stronger (only took 8 years to get fixed), but a goalkeeper of class was also required, Ospina has made a difference. For all the improvements they are still light weight, when they come up again a good strong team they fold. yes they beat Man City who were in a crisis, and Man Utd in the FA Cup, but Monaco at home? they could be the biggest threat next season. However there are signs that eyes from Spain are looking at the better players, plus Walcott is doing his annual " maybe I leave too"
Welcome to Bournemouth, Watford and Norwich, all positive (excluding that A11) to Norwich, better food at one , a short tube ride to another and a weekend at the seaside, now that's an away day for a lucky few in August or September.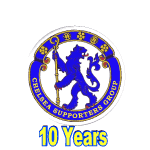 Posted by Voltaire
DISCLAIMER: All articles written for the Chelsea Supporters Group 2005 (CSG) are those of the author and do not represent the views of the CSG. The views and opinions expressed are solely that of the author credited in the article. The CSG do not take any responsibility for the content of its contributors.