Chelsea Chronicles – Volume Five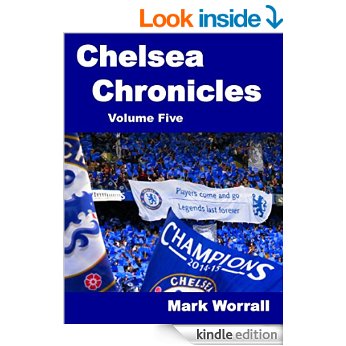 'Chelsea Chronicles' – volume five – is the fifth and final instalment in the series of 'best of' anthologies by Blues author Mark Worrall and comprises of articles written specifically for the legendary cfcuk fanzine and ESPN.
July 2014. Pre-season. A trophyless year on from his return to Stamford Bridge, the pressure is on Jose Mourinho to deliver — to silence the critics and prove he is still the Special One. Will new signing, hot-shot striker Diego Costa be the man top fire Chelsea to glory? Cesc Fabregas — nobody saw the former Arsenal favourite coming to SW6. Could Cesc be the missing link in Jose's quest for silverware?
Chelsea wouldn't be Chelsea without an unexpected piece of drama. Blues legend Frank Lampard signing for title rivals Manchester City creates angst and worry amongst many. Will Super Frank come back to haunt the man who let him go? Fortunately not — but it looked dicey at Christmas.
Relive the glory of the Premier League title campaign and winning the Capital One Cup. Endure the humiliation of losing to Bradford City in the FA Cup and the disappointment of the Champions League exit to PSG. Find out who else apart from Marouane Fellaini and Harry Kane are still lurking in Kurt Zouma's back pocket. Poultry abuse, neglected youth and a horrible reminder of dark days past … all of this, and plenty more, can be found in the pages of Chelsea Chronicles – volume five.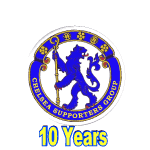 Mark Worrall can be found on twitter @gate17marco
cfcuk fanzine can be found on twitter @onlyapound
Available to download here (FREE until Midnight on the 5th June)
DISCLAIMER: All articles written for the Chelsea Supporters Group 2005 (CSG) are those of the author and do not represent the views of the CSG. The views and opinions expressed are solely that of the author credited in the article. The CSG do not take any responsibility for the content of its contributors.
Related Images: