Chelsea Stupidity (by Gary Watton)
CHELSEA'S STUPIDITY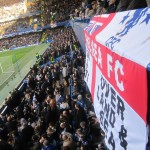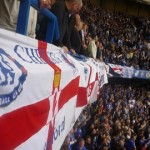 Of course Chelsea don't quite corner the world's market in terms of poor transfer dealings, but we certainly give most clubs near and far a darn good run for their money when it comes to buying turkeys and letting players go who then proceed to better things elsewhere.
Yes Chelsea have made many exceptionally good signings over the last couple of decades, but suddenly we're struggling to buy anyone good. Instead, ManUre, a club that isn't even through to the Champions League group stages yet is able to attract more players. How can such a club, blessed with a Manchester climate that is on a par with deepest Siberia be more of a magnet than the champions of England? Could it be that Mourinho's policy of playing the same eleven or twelve players every match is scaring off young hopefuls from elsewhere? Or are our rivals too terrified to supply us with new reinforcements? Or have we become so unnerved by dreadful purchases that we can't bring ourselves to dip into the transfer retail store? Answers on a postcard!
Anyhow, let's remind ourselves all too painfully of some of the turkeys that we have bought and the abysmal decision-making that has threatened to shoot the club in the foot. The following roll of dishonour is far from exhaustive, and can easily be added to!
1991
We brought in Tommy Boyd as a full back. Like Davie Hay before him, his best football was reserved for Glasgow Celtic and his worst was allocated to west London.
1993
We swapped Graeme Le Saux for Steve Livingstone of Blackburn Rovers in one of the toe-curdling worse swap deals in the history of soccer. Le Saux went on to contribute to Blackburn's Premiership success of 1994. Livingstone er ran around the training field for several months.
We bought Robert Fleck. Blimey he certainly proved to be a prolific scorer! We also bought yet another Scotsman, full back Andy Dow who soon sank without a trace.
1998
Gabriele Ambrosetti was signed because he played well for Vicenza against us in the 1997 Cup Winners Cup. Aside from scoring one goal in a five-nil rout of Galatasaray, Ambrosetti, our proposed answer to Ryan Giggs, was as useful as an ashtray on a motorbike.
1999
We bought Chris Sutton. He was even more of a non-scoring dud than Fleck.
2000
We purchased renowned Dutch defender Winston Bogarde and were so suitably impressed with him that we kept him away from the first team.
2004
Juan Sebastian Veron scored on his debut at Shamfield. Thereafter, this Argentine maestro was as effective as his country's invasion of the Falklands in 1982.
2007
Jose signed centre half Tal Ben Haim. He was even worse than another Mourinho import, the exceptional Khalid Boulahrouz.
2012
We acquired the German Messi, Marko Marin. It turns out that this lightweight is the German messy instead.
2013
We offloaded Daniel Sturridge because we didn't rate him. We replaced him with the cosmic Demba Ba. Our application to join Mensa was refused after this howler.
2014
Jose didn't fancy Kevin de Bruyne, so he had to walk the plank. He became a revelation in the Bundesliga. He may well return to English football to haunt us.
We also released Ryan Bertrand and replaced him with the expensive Felipe Luis. Gee, that was a shrewd piece of business.
2015
Not content with obtaining Marin, the Blues bought Juan Cuadrado, just to remind the world that we rarely know a good winger when we see one.
While Chelsea have floundered all summer to sign anyone, and we are told that they only intend to replace any departed players, they have at last made a marquee signing: Hublot, a timepiece, not quite that plucky little midfield playmaker or stout-hearted centre half, but a cotton-picking watch! God give me strength.
I could mention Shevchenko and Torres, but they did both score quite a few goals. They just didn't live up to the hype, but the dismal failures of Balotelli and Falcao at Liverpoo and ManUre has collectively made the purchases of Shevchenko and Torres look a lot more shrewd!
I could easily pour through each and every Chelsea signing in recent years (I'm looking at you Kakuta and at you Qauresma and you Maniche) and cite many more examples, but I just chose to highlight those that immediately sprung to mind.
Posted by Gary Watton
The author can be stalked at http://chelsea.thefootballnetwork.net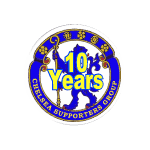 You can view all of the Football Network articles for the CSG here
DISCLAIMER: All articles written for the Chelsea Supporters Group 2005 (CSG) are those of the author and do not represent the views of the CSG. The views and opinions expressed are solely that of the author credited in the article. The CSG do not take any responsibility for the content of its contributors.