Chelsea Terrace Talk – Irish Examiner Article By Trizia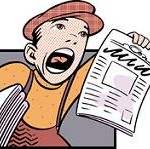 It was as if someone "up there" was making mischief on Saturday to make us further miss the comforting view of Cech on the bench. First there was an apparent injury to Courtois which led to the extensive reporting that he would not be playing in the opening game of the season; then of course he was sent off with the majority of the second half to go. I wonder if Abramovich maintained a benevolent grin on his face as the equalising penalty was scored?
Although I can't blame the referee for sending Courtoisr off (I think most would have done the same) I think he had a very bad game generally. What was particularly worrying given that we are at the very beginning of the season, is that Costa is seemingly already being targeted for "special attention" in terms of getting nothing when fouled. Opposition fans would claim this is for last year's "crimes" – but anyone who revisited said crimes with an ounce of fair mindedness would see that he was often innocent of what he was being accused of. Saturday a blatant violent shove to the ground in a dangerous position which should have warranted a free kick and yellow card saw the referee wave play on. There was also more than a decent shout for a penalty and one does wonder if it had been anyone but Costa, would it have been given?
I'm going to take nothing away from Swansea – I thought they played really well and were giving us a game when still 11 v 11. Ivanovic (as I feared) looked particularly vulnerable with Montero giving him a particularly torrid time. Mourinho is known for being very loyal to his old war horses, but I do wonder if in this case whether he has backed a lame horse. The Serb has been a very loyal servant to the club and no one can question his commitment, but he plays in a physically demanding position and time waits for no man and I do think he is past his prime. And was Mourinho's insistence on giving Ivanovic another season as a virtual untouchable the reason behind us losing Felipe Luis? If so, it might be an expensive error.
All that said, I'm not particularly perturbed by the display against Swansea – we took the game to them even when down to ten men and I personally thought it was a pretty entertaining game of football. Yes, there were some areas that needed improving – Hazard, as amazingly talented as he is, only really sparked to life in the final 20 minutes, we also need to increase the number of actual shots on goal, and our set pieces need a lot of work – but Jose will know that.
He will also know that we have failed to strengthen significantly and that is what may ultimately cost us in the long run. Of course the transfer window is still open but ideally we should have wrapped up our business earlier; always more difficult once the season starts and shortcomings become more evident – prices invariably take on stratospheric proportions as clubs like ours are effectively held to ransom. But he has made no secret of the fact he has wanted to some back up in key positions. What we don't know whether it's the Chelsea board/owner not wanting to splash the cash or whether the clubs whose players are being targeted are making ridiculous financial demands – probably a bit of both I'd imagine.
On a brighter note, Oscar looked like a proper rest had done him the world of good and he looked alert and dangerous. I thought it was a pity that he was chosen as the sacrificial lamb when Courtois got his marching orders as he was playing well; I think I'd have perhaps taken Fabregas off. Also, given the fact that Costa was meant to be a doubt he played with 100% commitment and didn't seem to hold back at any point. Willian too has carried on his excellent form from the latter part of last season and is finally fulfilling his full potential. Falcao is full of movement and looks pretty lively too.
I'm hoping that Falcao scores soon – the lack of that first goal can quickly become a millstone around a player's neck as we saw with Torres. Given the season he had at United he needs to prove (to himself as much as anybody else) that he can do it in this league. He could do with a bit more service and as Oscar was already off the pitch and Hazard not up to his best the options to give him that service was limited. But I have faith.
So all in all not the start we perhaps envisaged and it certainly gets no easier in terms of facing City next (without Courtois); but equally there is no denying that we have some of the very best players in the league and the best manager. It was always going to be harder this time and we may bemoan the fact that other clubs have strengthened more than us but the fact is that they had to, even to be on a level footing with us. So chin up Chelsea fans – we're still the team to beat!
Posted by Trizia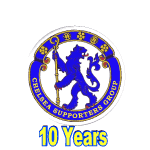 (You can see all the Terrace Talk articles here)
DISCLAIMER: All articles written for the Chelsea Supporters Group 2005 (CSG)  are those of the author and do not represent the views of the CSG. The views and opinions expressed are solely that of the author credited in the article. The CSG do not take any responsibility for the content of its contributors.