Chelsea Terrace Talk – Irish Examiner Article By Trizia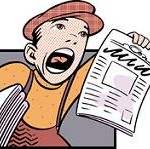 The FA couldn't wait to wield their sword of retrospective "justice" could they? Bet they keep it unsheathed every time Chelsea take to the field – just in case like. But the FA really out-did themselves this time using Brazilian TV coverage to "prove" that Gabriel didn't touch Costa, never mind the countless other clips from nearer home that showed he did. As for the rest of their adjudications from this same incident – try unravelling some logic and sense out of them. Myopic, reactionary and out of touch doesn't even begin to cover it and let's not even discuss consistency.
What makes all this even more infuriating is that had Mourinho faced the cameras after the match and criticised the referee – as Wenger did, he'd have been slapped with an FA charge so fast it would have made your head spin. As if Wenger's monotone whining wasn't enough, the Arsenal fans infected every aspect of social media with a plethora of polls and online petitions demanding everything from retrospective bans for Costa, Mourinho and anyone else connected with the club to actually wanting the match replayed – really you'd think the majority of them could more usefully use their time searching for a girlfriend….a real one.
Regular readers of this column will know that I talked endlessly during the transfer window of the necessity for us to buy another top centre forward – specifically for the situation in which we currently find ourselves – Costa banned. It's not the first time and it certainly won't be the last and we cannot rely on Remy and probably not Falcao either. Remy is just so ridiculously lightweight and although I had hopes for Falcao it seems that he actually may be irrevocably broken – however I'd like him given a bit more game time before we read him the last rites. All that said there was far more wrong against Newcastle than just the lack of an on-form centre forward.
It was like Groundhog Day. We always seem to play the same against Newcastle – no penetration, no urgency (for at least an hour of the game), a wayward defence, a non-existent midfield, a blunt attack and a manager with a mental block – and more than a touch of stubbornness. He persisted with tactics that were obviously not working for far too long. That said, I'm not sure what frustrated me most, that or the fact that once we scored the equaliser and had Newcastle on the run, we decided to play keep ball and stick with the draw. We could have/should have gone in for the kill, every time Pedro ran at them he scared the living daylights out of them. Instead we messed around with the ball at the back trying to waste minutes and nearly paid the price for it.
In that first hour we made them look like world beaters – it's becoming a bit of a habit. We could be Thunderbird Six – international rescue for any football club in trouble – can't win a game? Firmly rooted to the bottom of the table? Your fans giving you dogs abuse? Call for Thunderbird Six – we'll come and forget we're the Champions of England and play like a bunch of amateurs to reinvigorate your side and give fresh hope to your supporters – all in a day's work!
The long and short of our problems is that we have too many players under-performing and no leadership on the pitch. I've talked exhaustively about JT's contribution over the years and never has it been so noticeable as now that we don't have it. Mourinho has alluded that Zouma provides us with a pacier option at the back which is no doubt true, but Terry has never been quick – it has never been part of his game. JT is all about his reading of the game and his unequivocal bravery – neither of which Zouma has yet. I realise it's a chicken and egg thing – how can he get it unless he plays but the fact is that Zouma's nativity and inexperience is being laid bare at the moment.
I'm not saying for a moment our form is down to him – but he is partially responsible as is Ivanovic, as is Hazard, as are our strikers etc etc
As for Ivanovic as Captain – no – not for me. We need a leader, and that does not mean just pick the hardest bastard in your team or the one that's been there the longest. Again, you need a reader of the game, someone who can do his job and instruct others where they are failing to do theirs – someone who feels accountable. Without JT on the pitch we are missing that and we do not have a viable second in command at that moment – a fact that also speaks volumes and has connotations.
We need to get back to basics – stop conceding goals with an impenetrable defence – an absolute staple of a Mourinho side. Or we flirt with mid-table mediocrity while we try and bed in some youngsters while still (inexplicably) holding faith with some players whose form is seriously affecting the performance of the team. Time for action Jose – what's the answer?
Posted by Trizia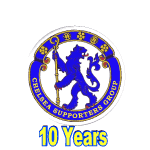 (You can see all the Terrace Talk articles here)
DISCLAIMER: All articles written for the Chelsea Supporters Group 2005 (CSG)  are those of the author and do not represent the views of the CSG. The views and opinions expressed are solely that of the author credited in the article. The CSG do not take any responsibility for the content of its contributors.