Chelsea's Summer Transactions (by Gary Watton)
CHELSEA'S SUMMER TRANSACTIONS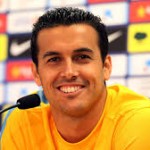 Here is a reminder of the revolving door of the last few months in which various players have arrived and others have departed from Stamford Bridge. Someone stated on social media almost smugly in mid-summer that Chelsea's policy was merely to replace any departed players. It was apparent to me at least that the club needed a few new faces, as the team had gone stale from February onwards. Unfortunately it took a disastrous start to the season to waken management and fans alike from their complacent slumber. Signings should have been done and dusted in June and July, and not left until the last day.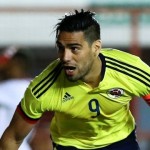 Admittedly, Jose is correct to state that the opportunities of acquiring marquee signings from Europe's top clubs are increasingly limited. Look how such a cosmic club like Manchester United (as they would have us all believe) were linked with all and sundry and ended up having to make do with the has-been Schweinsteiger and the maybe never will be Martial for a laughable £36 million. Then of course, there are the English clubs who would rob us blind before they parted with their players. Chelsea should never do business with Everton again. We sold them such useful assets as Garry Stanley, Pat Nevin, Graeme Stuart, and Romelu Lukaku. In return, Martinez has been constantly spewing anti-Chelsea bile, as if CFC is the first club in world history to wish to purchase from a smaller club like his! Of course, those holier-than-thou Scousers have never plundered football talent from smaller English clubs – ever. Okay, here is the merry-go-round of comings and goings on planet Chelsea.
ARRIVALS (including loans):
Asmir Begovic [Stoke – Chelsea] approximately £8m
His Premiership credentials are excellent. Asmir seems content with being a probable bench-warmer, although he should feature in most cup fixtures at least.
Papy Djilobodji [Nantes – Chelsea] £4m
This young man might prove to be a more than adequate replacement for the over-priced Stones. Sometimes the bargain buys prove to be the shrewdest of all.
Radamel Falcao [Monaco – Chelsea] Loan
Falcao was a complete flop at ManUre and did little at the Copa America to redeem himself. He will either be an inspired signing or another Shevchenko/Torres.
Kenedy [Fluminense – Chelsea] Undisclosed
This young man looks set to be a sensation. He auditioned well against Barcelona in the summer. Hopefully he will feature in our team and not Vitesse Arnhem!
Pedro [Barcelona – Chelsea] £21m
It's a pity that Mourinho waits until Chelsea are five points behind Liverpoo and the two Manchester tossers before belatedly moving for this new creative outlet.
Baba Rahman [FC Augsburg – Chelsea] Undisclosed
He has been drafted in as expensive cover for Azpilicueta at left back. He is not likely to be some cosmic signing who is going to take us on to another level.
DEPARTURES (including no fewer than thirty-three loans!):
Nathan Ake [Chelsea – Watford] Loan
Ake should be a sensation at Watford. He is good enough to play for Chelsea, but the ageist Mourinho refuses to regularly play anyone under the age of twenty-two.
Victorien Angban [Chelsea – Sint-Truidense] Loan
I must admit that I've never heard of this chap. He comes from the Ivory Coast. If he is half as good as Mr Drogba, then hopefully we will see more of him.
Christian Atsu [Chelsea – Bournemouth] Loan
Let's hope that Christian actually gets some regular game time, which was what Evercrap mischievously promised.
Lewis Baker  [Chelsea – Vitesse Arnhem] Loan
Yet another youngster is being shunted off to the feeder club. Unfortunately nobody who goes to Arnhem seems to then progress to the first team at a later date.
Patrick Bamford [Chelsea – Crystal Palace] Loan
At least he has now been upgraded to the Premiership. I expect him to bag at least ten Premiership goals, but he will probably be sold, just like Lukaku before him.
Jeremie Boga [Chelsea – Stade Rennais] Loan
JB is returning to his native France for a season-long loan to get some games under his belt. Will he ever return to west London and make the grade at Chelsea?
Isaiah Brown [Chelsea – Vitesse Arnhem] Loan
Is this an exercise in giving him valuable game time? Or will Izzy also be offloaded permanently in one or two years' time as well?
Petr Cech [Chelsea – Arsenal] Sold For £10m
He was such a giant of a player. Why oh why did he have to go and join the nasty neighbours?
Nathaniel Chalobah [Chelsea – Napoli] Loan
Many hoped that Nat might be deemed ready for first-team football this season, but unconvinced Jose has turfed him out to Italy, albeit to a major Italian club.
Andreas Christansen [Chelsea – Borussia Moenchengladbach] Loan
The young Dane has been exported on a two-year loan. He made a few starts for Chelsea at right back, but Mourinho remains insufficiently impressed to keep him.
Juan Cuadrado [Chelsea – Juventus] Loan
He reminds me of when I played soccer in P5 for my primary school. I was scared of anyone passing the ball to me. He has already been eclipsed by Pedro.
Cristian Cuevas [Chelsea – Sint-Truiden] Loan
The Chilean defender is off on loan again. Is he going to be upgraded to first-team football at Chelsea in the near future, or will pigs fly instead?
Alex Davey [Chelsea – Peterborough] Loan
Alex may well be another youngster filed under 'one for the future', but in all probability, he will be one for another club's future.
Ulises Davila [Chelsea – Vitoria Setubal] Loan
The Mexican forward has been shunted off to Portugal for the next season. He is presumably too far down the starting grid to be a Chelsea player any time soon.
Matej Delac [Chelsea – FK Sarajevo] Loan
The Croatian will be playing in his native land for the next season. He is clearly considered to be one goalkeeper too many – for the time being at least.
Didier Drogba [Chelsea-Montreal Impact] released/free transfer
The legend is gone to Canada, but I am sure that Chelsea Football Club has not seen the last of the lion king, the hero of Munich 2012.
Islam Feruz [Chelsea – Hibernian] Loan
Even if he has a sensational season at Hibs, he will not feature for Chelsea for quite some time. Hibernian are after all not even in the Scottish Premiership.
Michael Hector [Chelsea – Reading] Loan
Sneaked in as a last-minute purchase in the transfer window, could Michael be the next John Terry? Or will he end up another hopeful who gets sold elsewhere?
Jordan Houghton [Chelsea – Gillingham] Loan
Jordan is way down the pecking order, so a spell at Gillingham is most welcome, in this instance.
Gael Kakuta [Chelsea – Sevilla] Sold For Undisclosed Fee
This young star promised so much and delivered so little. His purchase almost incurred a transfer embargo. Was he really worth all that controversy and fuss?
Tomas Kalas [Chelsea – Middlesbrough] Loan
Tomas starred in a famous clean sheet at Shamfield against Suarez, Gerrard, and chums. His reward has been to be packed off to sunny Middlesbrough again!
Todd Kane [Chelsea – NEC Nijmegen] Loan
Todd is yet another youngster bound for Holland. Will this be the making of him, or would he might as well be playing in the Conference? I'm guessing the latter.
Filipe Luis [Chelsea – Atletico Madrid] Sold For Undisclosed fee
It would have been good to see the Brazilian stay and make a better fist of things, but he has clearly lost heart, and yearns to return to his Madrid comfort zone.
Cristian Manea [Chelsea – Mouscron] Loan
This Romanian defender is also away on a season-long loan. I've never heard of him. Maybe in a year or two he will be a household name, although I doubt it.
Marko Marin [Chelsea – Trabzonspor] Loan
He will soon be in the record books for the most loaned player. It's the only record that he will ever achieve whilst a Chelsea 'player'. His exit is inevitable.
Josh McEachran [Chelsea – Brentford] Sold For £750,000
One of our great young hopes of yesteryear has just been offloaded at a ridiculously low price. Why do Chelsea's brains trust not strike a harder bargain?
Victor Moses [Chelsea – West Ham United] Loan
Poor Victor is just surplus to Jose's requirements. He could be a great impact substitute, something that the team was crying out for on Saturday past.
Nathan [Atletico Paranaense – Chelsea] Undisclosed and then [Chelsea – Vitesse Arnhem] Loan
Originally signed in May, the latest Brazilian prodigy is being packed off to Holland to cut his teeth there. Let's hope that he actually makes the grade.
Kenenth Omeruo [Chelsea – Kasimpasa] Loan
Kenneth is another player who is way off the radar in terms of first-team football at Chelsea. He looks likely to be sold in the near future.
Danilo Pantic [Partizan Belgrade – Chelsea] Undisclosed Fee and then [Chelsea – Vitesse Arnhem] loan
Yet another player is being shipped out to Arnhem. Will Danilo buck the trend and become the first of the Arnhem exiles to make it to the Chelsea first team?
Mario Pasalic [Chelsea – Monaco] Loan
A chance to prove himself playing for a prestigious French club will prove very useful. Whether he then gets a chance in Chelsea's first team is another question.
Stipe Perica [Chelsea – Udinese] Loan
The Croatian forward is being loaned out again. Is he yet another who is merely being placed in a foreign shop window for a future purchase?
Lucas Piazon [Chelsea – Reading] Loan
Here is another Brazilian starlet going nowhere slowly, I'm afraid. I would love him to be a revelation at Reading, but he is just not on ageist Mourinho's radar.
Joao Rodriguez [Chelsea – Sint-Truiden] Loan
There is no room at the inn for this Colombian forward. Will he go on to be the new Falcao? Or is he bound for pastures new in a year or two's time?
Oriel Romeu [Chelsea – Southampton] Sold For £5 million
Another great hope from yesteryear has bitten the dust. Romeu had a brief golden spell under AVB, but since a bad injury, he's been eclipsed by unsaleable Mikel.
Mohamed Salah [Chelsea – AS Roma] Loan
Salah could have done a job for us as a speedy impact substitute, but he has fallen out of favour with Jose. It's surprising that he wasn't actually sold in the end.
Dominic Solanke  [Chelsea – Vitesse Arnhem] Loan
Is Solanke really future England material as Mourinho promised a year ago? Or could it be that Chelsea PLC will simply sell him in due course for a tidy profit?
Marco van Ginkel [Chelsea – Stoke] Loan
This young Dutchman has been a disastrous signing. Having got badly injured, he then had a poor time in Italy. Can a season at Stoke help him turn the corner?
Wallace [Chelsea – Capri] Loan
The Italian team have the option to buy the Brazilian at the end of the season, so it's unlikely that Chelsea will see Wallace in a first-team shirt any time soon.
Posted by Gary Watton
The author can be stalked at http://chelsea.thefootballnetwork.net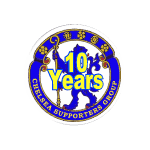 You can view all of the Football Network articles for the CSG here
DISCLAIMER: All articles written for the Chelsea Supporters Group 2005 (CSG) are those of the author and do not represent the views of the CSG. The views and opinions expressed are solely that of the author credited in the article. The CSG do not take any responsibility for the content of its contributors.
Related Images: