Additional Security For Norwich Game
Message to fans ahead of Norwich game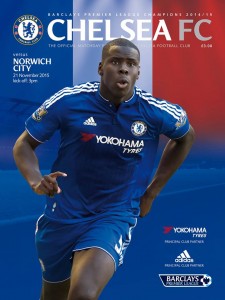 Following last night's Chelsea FC Fans Forum, the members were told that additional security would be taking place before, during and following Saturday's home game v Norwich City.
Clothing and body searches may take place as well as bag searches, extra security staff will be on duty to help the process along. With the awful Paris incidents that we witnessed last week, we are sure all fans will support these added measures of security.
Full details are on the official Chelsea FC website here and we suggest that an 'earlier arrival than normal' may be advised to help the club get everyone in safely and securely.
Thank you.
Related Images: