Chelsea Terrace Talk – Irish Examiner Article By Trizia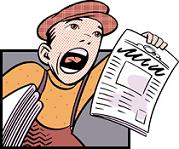 It was only Norwich, and it was only one nil and there were a few scares along the way but we won and and that is the only thing that is important. Whatever has been ailing some of the players seems to be passing as we played better as a unit than we had for most of the season. Individual performances too were much improved – no horror show from Ivanovic this week, Hazard seemed to have remembered that he is one of the best players in the world and Fabregas seems to have rediscovered his magic hat.
It was altogether a more familiar performance, although Costa was a bit of a fly in the ointment until he scored. He's obviously been told to curb the aggression, which he has, but it has removed something very big from his game. I do feel for him as I do think he is being unfairly targeted and any glimpse of physicality from him is immediately penalised when similar (English) players are not only free to play that sort of game with impunity but actually praised for it. All that said, Costa must learn how to deal with it as we cannot dig ourselves out of the mire if he continues to play as he did for the first hour of the Norwich game. When a team is playing with one striker that striker cannot be hiding out on the wing, they cannot take time deciding what to do with the ball when it comes to them, and they cannot simply throw their arms up in the air with a look of exasperation on their face when they fail to escape the attentions of the opposition defence and Costa was doing all of that.
The press and authorities have created a rod for his back – which he has contributed to himself too at times, but if he is a top class striker then he needs to be able to adapt his game and I'm not sure currently that he is able to do that which is very bad news for Chelsea indeed.
But enough of the negativity.
I was asked on Saturday whether the season was salvageable. To answer that one would have to understand what's the definition of salvageable. I'd imagine with most, given Chelsea's recent history the majority would say that nothing short of Champions League qualification will do and how likely is that do we think?
I suppose if you look at our position in the league and look at the fact that we are almost in December I suppose you would probably say no chance. But if you look at the points, we are currently seven points off fifth – hardly insurmountable. But then it would be a brave man that could predict any outcome of this league at the moment as the rules and preconceptions seem to have gone well out the window. The money is such in the Premiership that the clubs usually perceived as the "also-rans" can now afford decent talent and this has really shown in the rise of clubs like Tottenham, Southampton, Everton etc.
This is what made Chelsea's summer transfer dealings even more bizarre – you can see the the big clubs buying big, reinforcing impressive squads, but you can also see the smaller clubs splashing out on the one or two players who could perhaps finally bridge that gap between 7th place and 4th place and you do nothing. Madness.
Add to this a few managers who know how to make a silk purse out of a sow's ear, and suddenly those top four places which are usually contested by five or six teams are being contested by 10 teams. The odds don't seem so much in your favour now do they. Did I say enough of the negativity? Sorry.
All in all I saw enough in the performance against Norwich to be hopeful that the issues which caused the catastrophic drop in form are being addressed – well some of them at least. Some will only be addressed by the opportunity to bring in additional players.
I think the club's stance to back the manger sent out a very clear message to the team. I would also like to think that the fans backing of the manager also sent out a clear message to the team. Hopefully it will be a lesson well learnt.
Those in charge of the club's media have worked hard in the last week to present a club united from within, to set aside these rumours of rifts between the manager and some of the players, between the manager and the director of football, between the manager and the owner and it seems to be working. Hopefully the rat leaking stories to the press has also been identified – expect him to be sold in January….
Important game in Tel Aviv this week an then what will certainly be a tough game at White Hart Lane. Win these and then we might have finally turned that corner
Posted by Trizia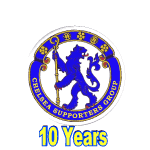 (You can see all the Terrace Talk articles here)
DISCLAIMER: All articles written for the Chelsea Supporters Group 2005 (CSG)  are those of the author and do not represent the views of the CSG. The views and opinions expressed are solely that of the author credited in the article. The CSG do not take any responsibility for the content of its contributors.