Chelsea v Liverpool – Match Summary
Saturday 31 October 2015 – Chelsea 1 Liverpool 3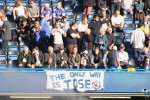 This was the big one and, for me, this is the team I want to beat more than any other, the deluded Scousers' sense of entitlement really gets my back up. In the lead up to the game all was looking rather promising, some decent performances in the bag, players coming out saying they are working to makes things better, Diego Costa strapping up his busted ribs to fight for the cause. It was a rallying cry to the troops, players, manager, supporters alike. Alas, it didn't quite work out like that…
Starting for Chelsea, Begovic in goal supported by a defence of Zouma, Cahill, Terry and Azpilicueta. Ramires and Mikel started in front of the back four, Hazard sitting behind Costa, with Willian and Oscar on the flanks. On the bench were Amelia, Rahman, Kenedy, Matic, Fabregas, Remy and Falcao.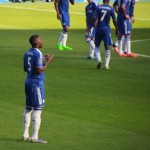 It all began well enough, within four minutes we had taken the lead when Ramires got his head on to a lovely cross from Azpilicueta, nodded down past Mignolet. Just the boost we needed, it fired up our boys and the crowd sang their support for Jose.
But as the minutes went by the Scousers were getting more of the ball, Moreno seemed to be providing a useful outlet for them. And with their increasing possession came increasing confidence, but we were able to soak up the pressure and Begovic was more than a match for their half hearted attempts on goal. Noticeable though was the number of fouls by persistent offenders Lucas and Can, danger man Willian the most likely target.
While Liverpool had the much better possession they weren't doing much with it and as we went into 2 minutes of stoppage time at the end of the half we could have been congratulating ourselves on a satisfactory containment job. But that extra 2 minutes came and went before Countinho and Co sliced through our defence to bring the scores level. No doubt the authorities will play down the extra 30 seconds played, but at the same time our boys could have done better – the old adage, play to the whistle. HT 1-1.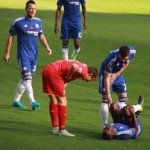 A positive start to the second half, pretty solid at both ends. But as time wore on, and mirroring the first half, the Scousers seemed to take the game by the scruff of the neck and certainly had more of the ball. But finally Lucas received a long overdue yellow card, this time for a foul on Mikel.
Coming up for half an hour left to play and our first substitution, Kenedy on for the practically invisible Eden Hazard, someone didn't have their Ready Brek glow! The young lad made an immediate impact with a run down the left and a shot just off goal. Better from Chelsea, with more efforts from Ramires not quite finding their target.
Getting a bit feisty though, with Costa getting into a tussle with Skrtel and Can finally getting his overdue yellow card. And, more contentiously, a possible second yellow for Lucas not given for a foul on Ramires. But was Ramires falling over before the challenge came in? Just putting it out there….
Twenty minutes left to play and Fabregas was brought on to replace Mikel. And in a stand out moment of the half Oscar nicked the ball off the stranded Lucas just on the half way line, looked up and hoisted a superb effort on goal, which needed Mignolet to hurriedly put the ball out for a corner. Nice try!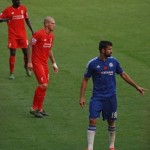 But it was Liverpool who eventually broke the deadlock, that man Coutinho with a shot that Begovic couldn't reach. Rocked again, but the home crowd were still in good voice with their support of our manager. Another Chelsea substitution, Falcao on for Azpilicueta, but further agony when big boy Benteke received the ball in front of goal and our defence were unable to block his shot. It all looked a bit too easy really, very disappointing.
But more disappointing was the sudden exodus of many of our fans as soon as that third goal went in. Granted, it's hard to watch your team lose, especially if you're not used to it, but if that had been the opposition fans we'd be jeering them mercilessly out of the ground with howls of "cheerio". But it wasn't as bad as the Southampton game, so small mercies there.
So another 'must win' game ended in a lacklustre 3-1 defeat and while there were some questionable referring decisions, our overall performance wasn't good enough, the few chances we did have weren't taken, perhaps unlucky, but sometimes you have to make your own luck. I left the ground feeling quite tearful, not so much the result, all teams can lose games, but the manner of the loss and the mess we appear to be in is hard to take.
But what next for our beleaguered manager and team? No doubt the media will have another field day.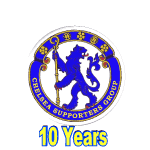 Posted by Chelsea Debs
Debs can be found on Twitter as @cfcunofficial and at cfcunofficial.com
You can read all Chelsea Debs 'Match Reports' here
DISCLAIMER: All articles written for the Chelsea Supporters Group 2005 (CSG) are those of the author and do not represent the views of the CSG. The views and opinions expressed are solely that of the author credited in the article. The CSG do not take any responsibility for the content of its contributors.