15th December 1990 (by Gary Watton)
15th DECEMBER 1990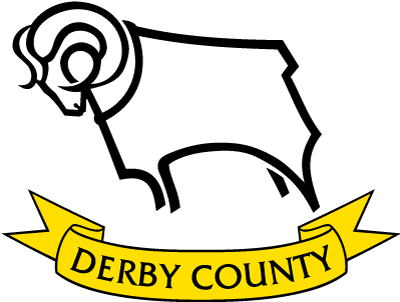 Tuesday the fifteenth of December marks the 25th anniversary of a remarkable league match at the old Baseball Ground during which Chelsea raced into a three-one half-time lead, only for hosts Derby County to score the next three goals, before the visitors recovered with three more goals of their own, all in the last fifteen minutes.
That cold December represented a purple patch for a Chelsea team that would go on to pass their audition as arguably the most erratic, inconsistent, and downright bloody frustrating team that ever competed in England's top flight. Mind you, they have a few other Chelsea teams to battle it out with for that dubious distinction.
Personally, I prefer the brilliantly erratic class of 77-78 to the troops of 90-91. Before I briefly cover the proceedings at the Baseball Ground, it is worth recalling that the late Bobby Campbell's team would go on after Christmas to prevent Arsenal from boasting about 'invincibles' (or at least stall that piece of gloating for a dozen years). Aside from being the only team to defeat Arsenal that season, we then conquered their nearest rivals and the reigning champions Liverpool to the tune of four goals to two. However, the latter 'upset' came only two weeks after being trounced seven-nil at Nottingham Forest.
Then there was the awful three-one home knockout by Oxford in the FA Cup third round. This Chelsea team sure knew how to travel from the sublime to the ridiculous from one week to the next. Of course, our cause was not assisted by having the overrated Dave Beasant between the sticks. I have nothing against likeable big Dave, but any geezer who can't hold on to a bottle of salad cream should be kept well away from guarding your goals. Big D was nothing if not a specialist at always conceding a goal in almost every match. Of course, a goalkeeper is probably only just as good as the defence in front of him, and therein lay more problems. That December's goal bonanzas told their own story. Consider the following scores:
Chelsea 3 Tottenham Hotspur 2 (Gary Lineker of all people blazed a penalty over the bar)
Chelsea 2 Crystal Palace 1
Derby County 4 Chelsea 6
Chelsea 2 Coventry City 1
Leeds United 4 Chelsea 1
Luton Town 2 Chelsea 0
In fact Chelsea were in the midst of a ten-match league run without a single shut-out. Small wonder that Durie and Dixon had to step up to the plate and deliver some goals to compensate for our defensive frailties in those non bus parking times.
Anyhow, one of the amazing pieces of trivia about the bloodbath at the Baseball Ground is that their goalie was none other than Peter Shilton, who had distinguished himself (penalty shootout excepting) at Italia '90. I can't think of too many other times that Shilts would have conceded six goals in his lengthy career. It was truly freaky that the two England goalkeepers from the recent World Cup finals should let in ten goals between them on that weird Saturday afternoon. I am amused at the footage of the occasion, with Shilton berating his defence when in fact the great man wasn't entirely blameless. Beasant also had a habit of giving stick to his defenders when he conceded a goal. It was good to see goalkeepers accepting their own responsibility for goals being conceded!
What was most bizarre that afternoon was, in the days before Radio Five Dead and Blokesport, we all had to make do with goal flashes on Radio Two. Only this afternoon, there were goal updates a-plenty! "Over to the Baseball Ground for a goal." "Back to the Baseball Ground for another goal." "I think we've got another goal at Derby." "There's been another goal in the Derby-Chelsea match." And so it went on….and on….and on. We were even treated to a collector's item when little Wisey scored with a header which levelled the contest at four-four.
Derby went on to be relegated, which comes as no surprise when they were twice defeated by a mediocre Chelsea. Mind you they had big Mark Wright in their defence and Dean Saunders scored twice for them. Both would go on to play for Liverpoo. Saunders was a particular thorn in our flesh, having scored important goals for Oxford against us in our relegated season of 1988 before going on to end the career of the talented Paul Elliott with a reckless tackle at Shamfield. The goals feast also proved to be the last outing for former Chelsea captain Peter Nicholas.
If you want to be reminded of the crazy goals bonanza, check out the following YouTube link.
https://www.youtube.com/watch?v=6AVMqb77Tmo
Our manager of course was the recently deceased Bobby Campbell. Bobby was a throwback to an age of managers like Jim Smith and Derby's Arthur Cox, the kind of blokes who would be at home in the local working men's social club. Bobby was the type to bellow at his players in training and on match day and hope that they just might occasionally pass the ball to each other and even score. Happily on this peculiar afternoon, they seem to have heeded his instructions!
The Chelsea team were:
Beasant; Hall; Dorigo; Stuart; Cundy; Monkou (replaced by Nicholas); Le Saux; Lee; Dixon; Durie; Wise (replaced by Wilson)
The Derby County team were:
Shilton; Sage; Pickering; Ramage (replaced by Williams); Wright; Forsyth; Micklewhite; Saunders; Harford; Hebberd; Callaghan
Posted by Gary Watton
The author can be stalked at http://chelsea.thefootballnetwork.net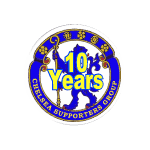 You can view all of the Football Network articles for the CSG here
DISCLAIMER: All articles written for the Chelsea Supporters Group 2005 (CSG) are those of the author and do not represent the views of the CSG. The views and opinions expressed are solely that of the author credited in the article. The CSG do not take any responsibility for the content of its contributors.