Chelsea Terrace Talk – Irish Examiner Article By Trizia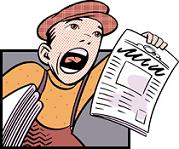 Definition of "furious" – enraged, raging, infuriated, very angry, inflamed, incandescent, fuming, boiling, seething, incensed, irate, frenzied, in a frenzy, raving mad, mad, maddened, ranting, raving, wrathful, in a temper, beside oneself – I think that just about covers it.
I really don't know what to say anymore. There is no excuse, no explanation for the performance that we witnessed on Saturday. Both the players and the manager let the fans down and need to look at themselves. You should be able to throw any Chelsea eleven together to face what is in effect a championship side like Bournemouth and still come away as victors (yes, I am acutely aware that that sounds horribly patronising – but it does not change the facts).
I am also (finally) beginning to lose faith in Mourinho – because he is persisting with players that will eventually lose him his job and I really don't understand why. We as supporters have backed him as we could see that it was the players that were letting him down. But, if he as a manager then keeps playing these same players who are letting the team, the fans and the manager down, then he has to share the culpability in terms of where we find ourselves. Also, not playing a striker against Bournemouth at home is just utter madness – you don't want/trust Costa – fine, play Remy. I get he's not exactly the greatest striker in the world but he'd have done a job – and you don't need a Messi to play against Bournemouth.
Mourinho talked post match how they had practiced, practiced, practiced corners – really?? What I saw was eleven truly embarrassing attempts at corners – those that didn't hit the first man, sailed neatly into the hands of the unchallenged keeper – for three of them he didn't even need to move or jump.
I know it's easy and relatively flippant to talk about playing the kids as they couldn't be any worse, but they really couldn't be any worse. Mourinho was quick to publicly berate Loftus Cheek for an alleged bad attitude, yet we see first team players getting away with shocking attitudes week in week out on the pitch with impunity – what kind of message does that send out?
And as for Costa – I don't care that his booking was harsh – the fact that he was booked and then proceeded to kick the ball away & so risked a sending off said everything to me – showed he didn't care about the team or the result – just about himself.
I said last week that I thought we were turning a corner – I couldn't have been farther from the truth. We are a rudderless ship with not one leader on that pitch to take some responsibility, to encourage, instruct, berate, organise – Terry hasn't done it all season and neither have any of the stand-ins. No team ethic – a bunch of individuals going through the motions. They don't care and it shows.
In a week where we have to get some sort of result to stay in the Champions League and we play the league leaders on their home ground we find ourselves three points above the drop zone – how the mighty have fallen.
Oh to have the likes of Lampard, Ashley Cole, Didier Drogba – even now – their bodies may be past it but I bet they would put every ounce of energy and heart into the game and that is what we fans want to see – it's not a lot to ask.
So where do we go from here? I would say bring in Loftus-Cheek and Kennedy for regular starts – but would that be fair on them? It's a big ask to come into a hugely under-performing team and turn it around. Will they instead find themselves adversely affected by the malaise that we are witnessing from the rest of the players? Even if they ignore that and play their game will three players giving their all (Willian) be enough to see a change in fortunes – I'm not sure it will. The mind-set of players is as important as their physical wellbeing – especially in young players – do we risk damaging that to try and save a team that will inevitably be broken up this summer anyway?
What a mess. This state of affairs has actually given me sleepless nights (I'm writing this at 2.30am Sunday morning) – I bet the players sleep like lords in their designer sheets while their bloated bank accounts continue to expand. They are safe in the knowledge that they will continue to get paid no matter what and if anyone as to pay the price for their ineptitude it will probably be the manager. I bet the majority of them already have their agents conducting secret negotiations with other clubs so that they can start afresh elsewhere leaving their mess for someone else to clear up and the fans to ponder where it all went so very wrong.
Posted by Trizia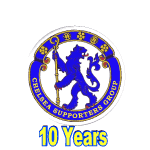 (You can see all the Terrace Talk articles here)
DISCLAIMER: All articles written for the Chelsea Supporters Group 2005 (CSG)  are those of the author and do not represent the views of the CSG. The views and opinions expressed are solely that of the author credited in the article. The CSG do not take any responsibility for the content of its contributors.