Chelsea Terrace Talk – Irish Examiner Article By Trizia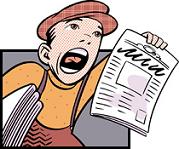 I had almost forgotten the feeling of dread that used to be so common when facing Arsenal in the "old days". Then, being beaten by Arsenal was a seasonal cross we had to bear. One did ones best to ignore the patronising braying smugness of their supporters but it had got to the stage where we as fans thought we'd never see it any different.
Then, in the last decade, things changed and suddenly we were the dominant force not only in this tie, but in London. I had begun to actually enjoy the run up to our meetings, especially when Didier was with us. They feared us – and it showed – many of these Arsenal teams looked beaten as they took to the pitch – the six nil hammering they endured at our hands on the occasion of Wenger's 1000th game was the final foot on the throat which confirmed, should confirmation be needed, that Chelsea were London's top dogs.
But this horrendous season has bought all the old feelings of inadequacy back to the surface and I had an impenetrable cloud of doom hanging over me in the run up to this game.
Yet here we are now having done the double over them – and Arsenal fans are up in arms – aggrieved at Costa – who for once did little wrong (it wasn't a dive – get over it). Their paranoid histrionics make the victory all the sweeter really. Hopefully it will also have a big psychological impact on the Arsenal team – those doubts will start to creep in again, fears on missing out on the golden prize – making do with being the bridesmaids once again – or even worse – winning that 4th place trophy…..Let's leave them with their demons.
We could discuss why this team has once again been able to lift their game against Arsenal while putting in atrocious performances against 'lesser' sides but I don't think we are ever going to get to the bottom of what has gone on in that dressing room and now all that matters is trying to put some distance between us and those bottom three places.
Fabregas looked more like the player we saw last season – much to the consternation of the Emirates faithful who booed him from start to finish – classy. He should have had a penalty but Clattenburg was hardly going to give us two big decisions was he? Costa too looked dangerous, Terry is always up for the big games and Willian – well just give him the Chelsea Player of the Season trophy now. No one has put in so much running and so much effort.
He has been the only one who truly hasn't allowed all that which has gone on off the pitch affect what he is doing on the pitch. He has given his all no matter who was at the helm and has seemingly avoided any cliques or groups who looked to undermine or unsettle. There aren't many I would wager who could claim the same.
So what now – what can we reasonably expect for the rest of the season? I think secretly those in positions of power at the club probably are still expecting Hiddink to deliver 4th. I would imagine Guus's coffers would over-flow should he achieve that but I think that that may be a bridge too far. Beating Arsenal is no guarantee of anything, we should know that as we've seen enough false dawns this season.
We've climbed to the dizzying heights of 13th – but with weird and wonderful results being a norm this season and every club falling victim to unexpected results who can guarantee anything.
What does make me laugh is here we are having probably our worst season in decades, yet we find ourselves just a point behind Everton – who are managed by Martinez who is accepted as some sort of genius manager by the press and footballing world. Liverpool too – just the six points ahead of us with Klopp at the helm who is hailed as messiah……
So who knows – anything is possible. If someone offered me a safe 7th place finish now I'd probably take it – it's not that I don't trust the team to do better, but do we want the punishing schedule of the Europa Cup? But then if someone had offered me a draw before our trip to North London I'd have taken that too and see how that turned out.
In a bizarre kind of way, I'm sort of enjoying this season. I like not knowing whether we are going to win a game or not. I love the jubilation of an unexpected win like yesterdays. I like the pain that comes with the ecstasy – it's a Chelsea thing. So, let's just enjoy the win for what it was – a step in the right direction for us, and a dent (hopefully) in Arsenal's title hopes
Posted by Trizia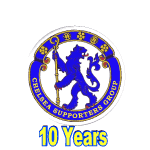 (You can see all the Terrace Talk articles here)
DISCLAIMER: All articles written for the Chelsea Supporters Group 2005 (CSG)  are those of the author and do not represent the views of the CSG. The views and opinions expressed are solely that of the author credited in the article. The CSG do not take any responsibility for the content of its contributors.