Anniversary Of A Special Victory (by Gary Watton)
ANNIVERSARY OF A SPECIAL VICTORY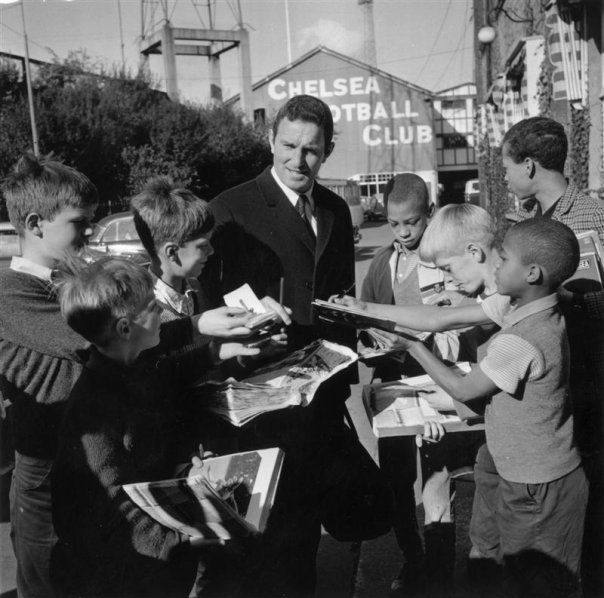 Friday the 22nd of January marks the fiftieth anniversary of an historic FA Cup win by Chelsea. Sandwiched between the distant triumphs of 1935 and then 1992 at Anfield was a cup victory in 1966. Chelsea were able to avenge a semi final loss to the same opposition from the previous spring. Their win held further significance. First of all, Liverpool were on course to become league champions for the second time in three years, so the Blues were actually conquering the best team in England. Furthermore, they also were delivering a knockout blow to the cup holders in their own backyard in what was undoubtedly the tie of the round.
Then in the next round, the west Londoners were required to overcome the other 1965 FA Cup finalists, Leeds United, which they did. I would imagine that it is highly unlikely that any team in the history of English football has ever been drawn against the two FA Cup finalists from the previous year in rounds three and four and beaten them both. How extraordinary is that? Of course Chelsea wouldn't be Chelsea if they subsequently didn't shoot themselves in the foot by losing in a second successive semi final at Villa Park against less formidable opposition – in the guise of dastardly Sheffield Wednesday who simply coped better and adapted to a mud bath of a pitch.
Meanwhile back at Shamfield, the hosts got off to a flier when Roger Hunt scored from close range in only the second minute. Chelsea followers could have been forgiven for fearing the worst, given Chelsea's lack of success at this venue since before the Second World War. However, a teenage Peter Osgood soon equalised from a few yards out from a Tambling corner, with less than eight minutes yet played. The prodigy then went on a fabulous solo run in the second half which took him from halfway inside his own half to the Liverpoo penalty area where their goalkeeper Lawrence managed to pinch the ball before Ossie rounded off his run with an attempt on goal.
In spite of this near miss, Chelsea were not to be denied as they created and executed one of the greatest counter-attacking moves in the club's history. Peter Bonetti safely clutched an Ian Callaghan corner before hurling the ball out to midfield general Terry Venables. Tel laid the ball off for Harris who played the ball forward to Tambling. Bobby passed out to the right flank to big George Graham who then fired over a decent cross which was met by a looping header from the onrushing Tambling. Small wonder that Kenneth "they think it's all over now" Wolstenholme, commentating for Match Of The Day was sufficiently impressed to pay tribute to Chelsea's crisp accurate passing. Ronnie Harris who contributed to the attack, demonstrated his knack of bringing the ball out of defence. Chopper was clearly more than just a scourge of opposing attackers. I don't know why he was always overlooked by Alf Ramsey. Perhaps he was deemed as too slow to be an international full back, or else too small to be an international centre half? I guess that Ron, Dave Webb, Hutch, Hudson, and Osgood were viewed dismissively as King's Road boozers and playboys by the no-nonsense England manager who of course just happened to be an ex-Tottenham player. I did read a very good book many years ago that suggested that while Holland in the early seventies indulged in eye-catching total football, Ramsey neglected to do likewise, even though he had the likes of Charlie George, Alan Hudson, Rodney Marsh, and Ossie in their prime, thrilling First Division spectators on a weekly basis.
Anyhow, I digress. Chelsea held on for a famous win on Merseyside which also avenged another third round FA Cup reverse at the same arena four years earlier when the Londoners lost out narrowly in a seven-goal scoring spree. Bobby Tambling scored on that occasion and it was little Bobby who headed home Chelsea's winner on this Saturday afternoon midway through the second half. Tambling wasn't exactly tall, but he could score with headers as well as with either foot. He must have been in the running along with Hunt to be appointed as Jimmy Greaves's centre forward partner for the forthcoming World Cup finals. In the event, it was the prolific Hunt who got the nod, although even he and Greaves would be eclipsed by a certain Geoff Hurst!
A few months later, the visitors would return to Ann's field for a league encounter. By this time, the Kopites had just been crowned as English champions again. To mark the occasion, the Chelsea players respectfully formed a guard of honour for the newly-crowned champions as they entered the pitch. Back in those days Chelsea and Liverfools had no ill feeling towards one another. Of course Chelsea were sporting enough to keep losing regularly on their trips to Anne's field and they rarely threatened the Liverfools on their quests for silverware. It was only when Chelsea had the cheek to start winning Premierships under Mourinho that the love affair came to a bitter end!
Liverpool team: Lawrence; Lawler; Byrne; Milne; Yeats; Stevenson; Callaghan; Hunt; St John; Smith; Thompson; manager: Bill Shankly
CHELSEA team: Bonetti; Harris; McCreadie; Hollins; Hinton; Boyle; Bridges; Graham; Osgood; Venables; Tambling; manager: Tommy Docherty
No substitutions were permitted. Crowd figure: 54,097
The Liverpool Echo also compiled a surprisingly good report on the match, other than insisting on calling the scorer of Chelsea's winner Terry Venables! See the link:
http://www.lfchistory.net/Images/newspapers/echo/1966-01-22-chelsea-328.JPG
Posted by Gary Watton
The author can be stalked at http://chelsea.thefootballnetwork.net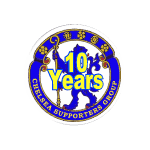 You can view all of the Football Network articles for the CSG here
DISCLAIMER: All articles written for the Chelsea Supporters Group 2005 (CSG) are those of the author and do not represent the views of the CSG. The views and opinions expressed are solely that of the author credited in the article. The CSG do not take any responsibility for the content of its contributors.