Chelsea Terrace Talk – Irish Examiner Article By Trizia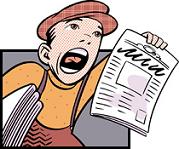 Well if this week proved anything it's that should we be relegated we will boss the Championship – oh come on, you've got to have a sense of humour otherwise this team will absolutely drive you insane.
I know it was only Franchise FC but we took to the field with the confidence of last season. There was an expectation that we would win and win easily at that – and so it proved for possibly the first time this season. Maybe Guus the Good has restored the self-belief that Jose the Terrible destroyed. Maybe the players finally feel comfortable enough to return to their "normal" game after having got rid of the evil headmaster – who knows.
But the only news of note this week as far as Chelsea fans are concerned is the bombshell that John Terry will be leaving the club at the end of the season. This simply makes no sense, especially as it seems that this is a club decision – that they have decided not to renew his contract rather than JT himself deciding that he wanted to move on.
To announce this now – at this point in the season – seems totally bizarre – we have effectively told the footballing world that come the end of the season, Chelsea will be desperate for a central defender – so double your prices boys
But why are we letting him go? He has played the majority of games this season – and played, on the whole, very well – has he not earned another year? Ivanovic who has had a questionable season has managed to secure another year so why not JT? He may be four years senior but he still is a better player than Ivanovic.
Even if we got – let's say – Stones – to play next to Zouma – wouldn't we need someone of Terry's experience to mentor them, be there until they are established? We need him not just to ensure we have a competent defence but we have no-one of his stature to take over the captain's responsibilities. It will be the end of an era and it makes me feel very uncomfortable. What makes me equally uncomfortable is my trepidation over who we will sign in his position.
I understand that January is not the time to buy big players – especially with an interim manager in place, but some of the players we have been linked with are, quite frankly, laughable. But back to John Terry.
What makes this decision even worse is the way that the news was allegedly broken to JT – by "a third party". Hasn't our most successful captain ever earned an audience with Roman- to at least have such a monumental decision explained to him? He signed professional papers when he was 14 and has been Chelsea captain for 15 years. He has led this club to everything that there is to win in the game. This is up there with sacking Ancelotti in a corridor at Goodison Park, giving Di Matteo the bullet at 3am having just returned from a European away game, and giving Mourinho his P45 following the club Christmas lunch – the people that run this club really need a few lessons in class.
Last season John Terry played every minute of every game – a season where we won the league – yet he isn't worth a one year contact? We were willing to gamble millions of pounds on serial crock Falcao – who scored just four goals for United – a player so poor they had to substitute him against Preston – yet we won't give John Terry a one year contract? We throw away millions on players who we immediately put out on loan never to be seen again – yet we won't give John Terry a one year contract? It's just madness.
Also – who has made this decision exactly? Given the fact that we have no permanent manager and Hiddink had insinuated he wanted JT to stay who has advised Abramovich that it was time for Terry to go? I can't help but look in Emenalo' s direction, his profile seems to be deliberately being heightened by the club – he has started appearing in the press pictures congratulating new players on joining the club, edging out club secretary David Barnard. We are led to believe he selects many of our transfer targets – he also seems to hold a position he is totally unqualified for and maintains that position no matter what and he was the one chosen to publicly defend the decision to let manager Mourinho go. Despite his lack of real experience – the club (Roman) obviously hold him in high regard – it really is unfathomable. If we really are giving "this individual" carte blanch – we really are on our way to hell in a hand-cart.
Given the way this season has gone so far, with little chance of silverware, JT will not even have the consolation of leaving on a high (unless some sort of miracle happens and we win the Champions League). It will be a sad end for a remarkable Chelsea legend.
Show me another player who will bleed for this club – someone who has the heart of a lion and whose veins run with steel. Someone for whom winning isn't just a thing – it's the only thing. Someone who has travelled this amazing journey of the last 20 years with us – the lows but more the incredible highs – the kind of highs I for one thought I would never see in my life time – he as much as anyone else was responsible for those – some of the greatest days of my life.
One thing that can be guaranteed is that the supporters will not allow him to leave quietly. We will demonstrate our eternal gratitude for everything he has done for our club and we will ensure that he will get the send off that such a giant of the club deserves. He will occupy the very summit of the list of great players who have worn the royal blue – he is, and forever will be – Mr. Chelsea – our captain, our leader, our legend.
Posted by Trizia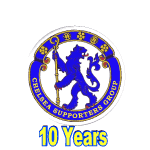 (You can see all the Terrace Talk articles here)
DISCLAIMER: All articles written for the Chelsea Supporters Group 2005 (CSG)  are those of the author and do not represent the views of the CSG. The views and opinions expressed are solely that of the author credited in the article. The CSG do not take any responsibility for the content of its contributors.