Chelsea Terrace Talk – Irish Examiner Article By Trizia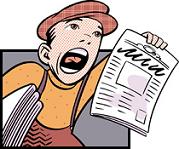 I have to admit that when the half time whistle went at St. Mary's I was more than a little depressed. The goal we conceded exposed how poor we are defensively as well as exposing Courtois and his propensity to come out too slowly at times. I also doubted this team's passion and will to win – I thought that had gone, but It's good to know that there is life in the old dog yet.
Given how we have played in many games this season, there weren't many in that away end who believed that we could win that game even though we were just the one goal down. So the fact that we did, and comprehensively played Southampton off the park for the second half not only pumps some much needed confidence through the team, but through the support as well. I had my doubts about Guus coming back for a second time. I thought – nice guy and all that, but does he have the where with all to make a difference this time round – I felt that the game had moved on and he hadn't moved forward with it. I thought we were going to have to rely on the fact that in terms of character he was very different to Jose and that hopefully the players were going to respond to that. However that has certainly not been the case. He is far more tactically astute that I would have given him credit for and a nice guy he may be but that doesn't mean he can't be hard when he needs to be.
The good thing about Hiddink is that he knows he is only here until the end of the season – so he doesn't really need to make friends or establish relationships. He can be ruthless – you make a mistake and you are subbed as Baba Rahman found out. Hiddink when questioned about his substitution of the left back took no prisoners and confirmed it was the error. Some may think that is harsh and won't do much in terms of confidence for the young Ghanain, especially given the fact that we don't have many options defensively speaking at the moment, but we as a team cannot carry anyone especially if they are making stupid mistakes. One of the things that Mourinho did was keep faith with too many under-performing players – Guus doesn't look as if he is prepared to make the same mistake.
All that said, it must be difficult for Baba Rahman to find any level of consistency given the bit parts he has had to play since joining Chelsea.
The defence as a whole is going to need to some major surgery no matter who comes in in the summer. It is looking increasingly like Conte. Italian managers are well known for establishing a rock solid defence before anything else and it will be interesting what Conte will do when faced with the current crop. John Terry is very highly regarded in Italy, so I do wonder whether the Italian will look at reversing the club decision to let him go. I can't imagine he'll be too keen to keep a left back whose forte is not his defending and as for Ivanovich and Azpilicuerta – two players who have played the majority of their football recently out of their natural position – how will Conte take to that?
All that said, how much of a fighting fund is he going to be given? There are other areas of real concern on that pitch so buying a whole new defence wholesale seems very unlikely.
If it is Conte coming in, he is a pretty brave individual – or one who has real confidence in his own ability because of all the incoming managers over the years he probably has the hardest job. Most up to now, have come into a situation where they had a pretty good squad going through what ultimately was a short term blip. Conte will be coming into a side where some of the players are very near the end of their careers, where at least three of the players are being courted by giants of the game who will be able to match/exceed their wage expectations as well as give them Champions League Football, a handful of talented youngsters whose true worth is not yet really established and a couple of players who really aren't very good at all – it's not exactly the best hand ever dealt is it?
It will also be pretty interesting to see how this group of players take to someone like Conte, especially given the fact that apparently they thought that Mourinho was too hard on them. Conte does not mince his words – many who have played under him say that he is aggressive, passionate and will not stand for any sort of mutiny. His training sessions are also meant to be extremely hard and will push the player's endurance to their very limit. If this is the case, I for one will have little sympathy for the players and if I were to hear any unhappy mutterings coming from the dressing room I would whip out the Jam's album Dig The New Breed and line up Going Underground and turn it up nice and loud with the following lyrics on a loop "You've made your bed, you better lie in it"
Well said Mr Weller – very well said indeed.
Posted by Trizia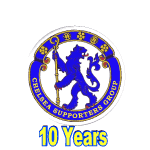 (You can see all the Terrace Talk articles here)
DISCLAIMER: All articles written for the Chelsea Supporters Group 2005 (CSG)  are those of the author and do not represent the views of the CSG. The views and opinions expressed are solely that of the author credited in the article. The CSG do not take any responsibility for the content of its contributors.