Am I Now Too Old For All This?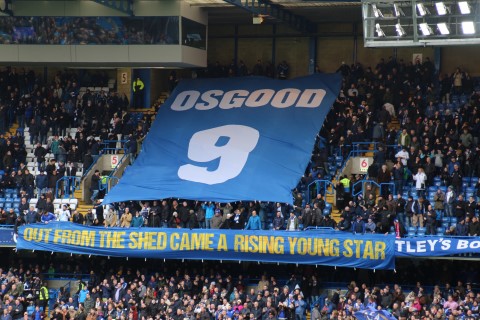 Let's not get up on any old high horse, I admit it's been 10 years since I gave up my season tickets and time has moved on. My first game was Feb 1970 home to Stoke we won 1-0, knee high to a grasshopper and the memory of climbing those stairs at the back of the Shed to see the ground landscape before me still gives Goosebumps today.
So maybe a glory hunter? well the next decade was very thin on silverware plus 2 relegations, certainly did not dampen the enthusiasm.
The fact is in our so called wilderness days it was great fun. Sure as young adults we were not all saints, maybe more sinners in those days, and an achievement at times was just to see a goal let alone win a game. The Shed was a passionate place, as was many away ground, times were tribal, and sure there was plenty of nasty stuff going about. Football was labelled the cause of so much unrest, however the truth was we were living in troubled times, our country was changing, plus facing the erosion of many industries, and years of neglect that followed, with poor investments and pitiful low paid and insecure jobs followed, gave us a divided nation for years.
There were several disasters which blighted football, we've seen cover up's of the highest order, complete ignorance of others still yet to see the light of day, and at the time we faced a police force that was hell bent on gaining as many Saturday afternoon trophies as we were looking for goals. Dark, dark days indeed. We football fans were considered the lowers of the low, but did we not give fair warning that things had to change. The sad crush that killed so many at Hillsborough, was not just an isolated event, that type of experience was quite common at many grounds, it was pure luck that it had not happened many times before. I remember one at Brighton in 1983, the Goldstone Ground just could not cope with the amount of support and there was a time as like in many games my feet left contact with the ground for many minutes. Why does it often take a disaster for things to change? Our football grounds were a disgrace, poor investment and we were treated like cattle.
We've come from toilets of grounds into the modern era, sadly we lost a lot of character along the way to be replaced by prefab warehouses with seats and artificial noise making. As supporters we have changed also, before sways of us in voice and sound as atmosphere was always part of the excitement of the game. Today 78% of the adult population have some smart phone or other, at times it appears that nobody is actually watching the game, all just taking that blurry picture to be photo shopped later or to be deleted on the way home.
Let's just say I prefer the old fashion way of eyes and memory it just feels more lifelike and real.
I did not give up those prized season tickets for any noble reason, I could afford them, and the match day was always a day even with the game being just part of it. The meeting of friends before and after was the hardest and most difficult change to come to terms with. However a real sadness was the European trips, these were like short holidays at random times and random places though out the Autumn, and my knowledge of the little known places improved dramatically, without a ST, the chances of a ticket for a European away game was almost zero. The death of my father, a cancer victim fit and healthy one moment reduced to a shadow and gone the next, It's the kind of thing that changes ones view on life.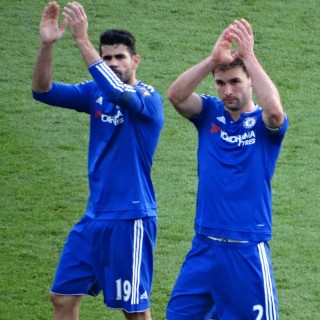 Time as we know is a big factor on games, for many of us a rare 3pm Saturday KO, is an early morning start, SB is not a great place to get to and finding a parking space, well at best a few tube stops away or as in many circumstances train all the way. The day of a game is a day in time, home by 10 or 11pm is nothing out of the normal, night games and home arrivals were always some silly o'clock AM. However what maybe was the final nail in the coffin for me was the players, or detachment from them. Since 1970, I've put on a few miles, gone way past the 1,000 games, society changed as I said.
I remember playing football as a kid in Ossie's mum's yard in Windsor. Later to drink at the Union Inn Old Windsor where Hutch and Ossie were the landlords. I was even lucky enough not that many years ago to sit and chat with Chopper in his friends pub in Aldershot, the legend he is had time and plenty of it. I'm not saying the time since has not been fun, yes it has and all those impossible dreams have been achieved, a few amazing FA Cup victories, Robbie's 42nd second goal against Middlesborough,  Zola, ah Zola, maybe the greatest ever Chelsea player, every time the little man had the ball, it was poetry in motion.
Winning the league at Bolton, something I though never in my lifetime, it was the day after my best friends 50th birthday, We had celebrated the night before at The Bridge, and drove all the way up to Bolton on the day ( it's still like yesterday) amazing day. Lampard's goals won it, and we are blessed with having watched him for all his career, another gentleman and legend, but my memories are of Lord Percy being everywhere and still charging up the pitch like a rider from the Light Brigade at Sebastopol to give that extra support. I could mention many other events, we all have our favourites, Joe Coles second against Man Utd the season after to secure the league, and Lord Percy got the third. Drogba, leader, inspiration and legend, whilst I was not therein Munich, I remember the place where I was with great affection, a very quiet house in a very quiet neighbourhood in Bangkok, around 4am it was not so quiet as I woke up the whole village!
So today, new season and excited? Yes that never changes, it's not my whole life any more, it's more of an ambassadorial role these days, I'm doing my tiny bit to win us new fans out here, or where ever I am. I enjoy match day as always it's just different now. Look I'm delighted we don't have Jose any more, big statement I know, full respect and love to our greatest manager, it all came undone last season, there are players who have lost my respect and the club did not help itself. Jose will always be a favourite, but really we don't need that sort of side show anymore, we've moved on.
He is a great manager, however I'd much now prefer the attention on the team, less dramatics, less drama, less attention seeking, it makes a rival stronger of course, but everyone has their shelf life, the game has moved on and I think last season it showed Jose has not, he missed opportunities to defuse situations and he did not adapt well to changes. It started already at Manchester United, with Giggs departure, Mata under pressure, Bastian Schweinsteiger in the reserves, big ego Ibrahimovic and a £100M Pogba arrival, we don't need that drama anymore, we have a challenge to get back in the Champions League, and build a new ground.
Yes we should be challenging for all the honours but without the side show, let the football do the talking, that is what the game is really about isn't it?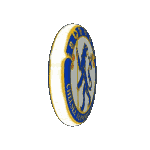 Posted by Voltaire
DISCLAIMER: All articles written for the Chelsea Supporters Group 2005 (CSG) are those of the author and do not represent the views of the CSG. The views and opinions expressed are solely that of the author credited in the article. The CSG do not take any responsibility for the content of its contributors.