CHAMPIONS
Following the devastating loss to Arsenal last September, I remember feeling that we seemed a very long way away from qualifying for Europe, which at the time was the target as far as many of us fans were concerned. I also remember reading in one of the broadsheets that this wasn't just a defeat, but a lesson, and that if the team were smart, it wasn't a lesson that they were going to have to learn twice.
It is well documented that this was the turning point for manager and team, and was when Conte decided to change our formation. I remember speaking to a well-known journalist who had witnessed Conte's reaction following the loss to our North London rivals and he had said that "devastated" didn't even come close. He said that he had rarely seen anyone affected so completely by a result – although I would wager it was the performance more than the actual score that caused him such soul-searching.
I think only then did the size of the task in front of him really hit home. Here he was with a team that if last season was anything to go by was "broken". Some were in the twilight of their careers, some unfit, many were out of form. Conte was new to the league and to the country. He had left a job he clearly loved to come to a club where failure was neither tolerated not given time to over-come. He had had to leave his family behind and here he was already seemingly in the middle of a crisis.
Forward eight months and you can barely believe that this man can have achieved so much. A league title secured with two games to go and the potential of a double on the horizon. A club united in its admiration of a man who had the strength of his convictions and made the kind of changes that many would have been baulked at so early in a tenure. A man who has left the headlines to the likes of Mourinho and Guardiola while he concentrated on ensuring it was his players on the back pages – and for all the right reasons. A man whose passion is contagious, a man who gets "it". These explosions of emotion we see on the touchline are not staged for the cameras or to heighten his profile – they are what makes him what he is. He understands that a club united on every level will always have a head start on one in turmoil.
When he arrived we were a club at war – the players had badly let the manager down, the manager had been complicit in his own down-fall, the fans were confused and angry, no Champions League football, no decent signings on the horizon or so it seemed and it looked like we could be out in the wilderness for some time.
Into this mess walked Antonio Conte and we all wondered whether this diminutive Italian had the where with all to make head nor tail of the mess we were in. He knew, as someone who had had good and bad relationships with the supporters that he needed those on the terraces on side.
But then it didn't take much for the fans to take him to our hearts. His honesty, his passion, his hunger to win, the bond he has nurtured with the support, the steely edge which is evident despite the congenial and charming demeanour – we know we have something special and want so very desperately to make this a long term love-affair.
When we arrived at the Hawthorns there was a nervous energy amongst the fans and I wondered whether Conte too was so totally consumed by the 90 minutes ahead of us. I'd wager that he was, although he no doubt had to have an outward appearance of calm for the sake of the players.
The game itself was torture, for all our dominance it looked as if the goal would never come. I kept eyeing the clock watching the minutes tick by, desperation beginning to kick in as we seemed to be moving with unnatural speed towards the final whistle. Our talisman Hazard was scythed down again and again – typical Tony Pulis "tactics". And with every hard tackle it looked increasingly like we would need to look elsewhere for the breakthrough. But where? Costa was heavily marked and was doing little to extricate himself; the aim of the other usual suspects seemed way off and we were all beginning to fear that this wasn't going to be the day. On 76 minutes enter Michy Batshuayi. You may have thought this would have been met with consternation given his one goal to date and lack of game time, but most conceded that he had not been given much of a chance this season, and had I mentioned we were also getting desperate by this stage! That said, I think most of us thought that if there was going to be a goal, it would come from Willian who had come on at the same time.
Batshuayi's first seven minutes on the pitch went like this – foul, foul, (harsh) foul, GOAL!!!!!
Cue absolute pandemonium in the away end, on the Chelsea bench, on the pitch, in various parts of the home end and a load of pubs in SW6!
It was so perfect – like he was just meant to score that goal. As we tried to untangle the mass of arms and legs and attempt to retrieve our belongings which were littered throughout the terrace we knew there was to be no sting in the tail – we knew the title was finally ours. When that final whistle blew the team, manager, playing staff, PR team, everyone on the official side charged towards the fans with such abandon and delirium that it was really quite an emotional moment. The rain did absolutely nothing to dampen the celebrations of those of us lucky enough to be there as finally the ghosts of the anger, confusion and destruction of last season's campaign were conclusively laid to rest. A couple of the players in their post-match interviews made reference to what had gone before, and it was evident that they finally felt vindicated. It was so joyous it almost felt like that first time under Mourinho again. A new chapter in our history, new heroes – led by a different type of maverick.
So what of Conte? The papers are already full of reports that he is wanted by this club and that – well they can want all they like, I doubt very much that Chelsea would be willing to let him go at any price. I also believe that Antonio Conte is a man of honour and would not abandon a project at such an early stage despite his unprecedented success so far.
Premier League Champions, most goals scored, an FA Cup Final and possible double to look forward to, and a manager who has united not just the support, but the club as a whole. This has truly been a remarkable season and it only remains for me to raise my glass to Antonio Conte, the team, the owner and my fellow fans – CHAMPIONS every last one of us – cheers!!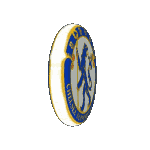 Posted by Trizia
(You can see all the Terrace Talk articles here)
DISCLAIMER: All articles written for the Chelsea Supporters Group 2005 (CSG) are those of the author and do not represent the views of the CSG. The views and opinions expressed are solely that of the author credited in the article. The CSG do not take any responsibility for the content of its contributors.
'Chelsea Supporters Group' can be found on Twitter and Facebook
Related Images: