Carefree! Chelsea Chants and Terrace Culture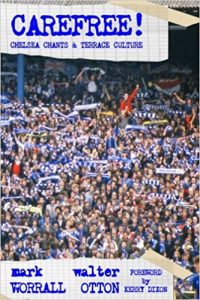 "Carefree! is a detailed exploration of the chants, songs and terrace culture associated with Chelsea Football Club. Hugh Hastings' brilliant cover photograph and an illuminating foreword by Chelsea legend Kerry Dixon set the scene while access to the previously unpublished memoirs of legendary Chelsea supporter Mick Greenaway and interviews with old-school faces and the youth of today entwined with their own personal experiences enable Mark and Walter to paint a vivid description of the events that led to the birth of The Shed and the many changes that have followed.
A host of old-school classics including Zigger Zagger and One Man Went to Mow are dissected and dated with forensic precision, while the stories behind modern favourites such as Ivanovic and Willian are certain to bring a smile to the face as are the assortment of chants that never made it out of the pub.
Find out who walked alone first, why Nottingham Forest were hated and the remarkable truth about following Chelsea Over Land and Sea (and Leicester). From The Liquidator to La Donna e Mobile, Amazing Grace to the Adventures of Rupert the Bear and Only Fools and Horses to One Step Beyond, the ties with many different styles of music are explained.
Interwoven with the narrative are details of the games, players and events that have shaped Chelsea's history and inspired many of the chants and songs you will read about.
Wherever we may be, we are the famous CFC"
Kindle:Free to download here
Paperback: New from £12.95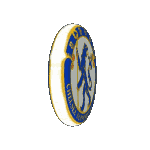 DISCLAIMER: All articles written for the Chelsea Supporters Group 2005 (CSG) are those of the author and do not represent the views of the CSG. The views and opinions expressed are solely that of the author credited in the article. The CSG do not take any responsibility for the content of its contributors.
'Chelsea Supporters Group' can be found on Twitter and Facebook